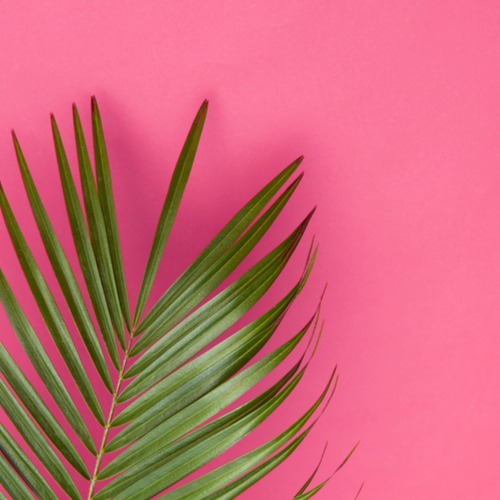 This is when summer gets fun!
** Due to the unusual and unprecedented Spring (2020) situation and circumstances, Summer B 2020 classes will also be online. However; changes continue to evolve daily. Please start all your planning by first checking for updates directly from UCF.  We also recommend learning about How to Excel With Online and Virtual Classes before they start.
Summer B for freshman is probably one of the most exciting times. It is most likely the first time living with thousands of other students your age and able to make decisions like when you wake up, when where and what to eat (read our blog on restaurants), and how late you stay out. It can be a little overwhelming at first and I think it's normal for every person to be a little nervous at first. I know my roommates and I were.
The campus is huge and it's hard not knowing your way around, so one of the first things I did was go with a friend to discover the campus to make it easier for us on the first day of classes.
Summer B on campus offers so much, such as the first Pool Party of the Summer. You'll meet so many people and, even though it may seem lame to go to these events, they help so much. When I was going through Summer B, I thought that making the most of my summer meant going out, but I soon realized that this wasn't true. As fun as it is to go out, it's important to learn a balance, college is for four years (usually) and trust me, it's better to spread it out.
Summer Pace
Most students usually only take 1-2 classes during summer which is the perfect amount. Summer B classes are more fast-paced so having a smaller load is a smart choice. Now, that does give a lot of free time, so it's important to keep yourself busy. It's still summer, and there's a beautiful pool, an outside volleyball court, and the huge RWC that has a lap pool, indoor basketball courts and state of the art equipment all right next to Academic Village. Take advantage of all of this while you have time over summer because the pace sure speeds up during fall and spring.
To learn more about involvement on campus, there will be a Welcome Expo hosted by UCF and many UCF organizations and departments will be there. It will be held in the heart of campus (the Student Union) with free food and giveaways. It is a great opportunity to meet people who have the same interests as you. They didn't have this my freshman year, but I know I would have gotten so much from this. Also, every Wednesday is Market Wednesdays outside the Student Union with vendors and organizations tabling, so be sure to check that out.
At the end of the day, we're here for school so make sure to not get ahead of yourself. Form study groups with people in your classes to make it easier and make sure you put the time into your classes. If you have any questions about your major, or what the best classes to take, there is a First Year Advising Office located right next to the library and they are the best guides. From a student's perspective, I recommend taking your GenEd classes during Summer B, meaning a history, English, or math credit. I took Intro to Communications and ENC 1101.  These are all mandatory and are good to get out of the way before getting into your major. It'll give you a head start for fall too.
Looking back on it going into my senior year, I made some of the best memories during my Summer B. It helped me get used to the campus easily for fall and I met so many of my still-now) friends. It definitely won't be a summer wasted and if you follow these tips, you'll have the best Summer B!
Pass on these great tips, tell your friends and like us on Facebook, Instagram,  Twitter, and Pinterest. Sign up for other great tips at haveuheard.com. Are you new to HaveUHeard? Here is how to best use the site.
Erica Strum. Intern for HaveUHeard