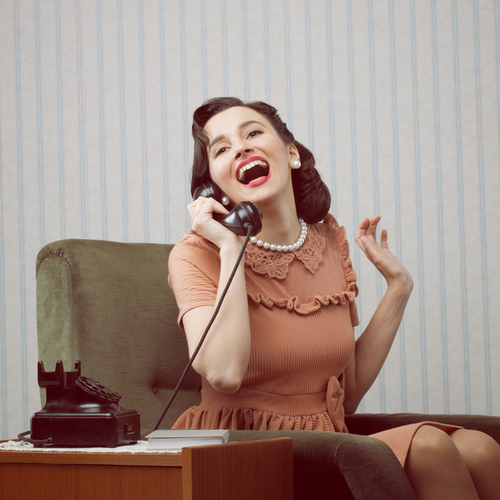 Call Here for Answers
The important contact info you need to have. Over the years there have been only a few times that I, as a parent, have felt the need to call the campus to resolve an issue. Generally, I try to get my kids to handle it themselves. However, knowing where to call for whatever the issue can be daunting. For instance, when said student accrued a certain amount of parking tickets and was having a difficult time paying them online, she called the UCF Parking office to figure it out. I often wished there was a blog like this one to take the guesswork out of Who Ya Gonna Call….or which website has the answers.
Another example: When a friend had reason to believe her son may have been being hazed by his fraternity during rush, she got in touch with The Office for Greek Life. Fortunately, that managed to settle things, but her next step was to call the President's office. Did you know the President of the University of Central Florida at present is an interim President, Thad Syemour, Jr., but should you need to contact that office for one reason or another, you may do so here.
We realize finding the right place to call isn't always so simple so we have listed several of the offices and what they are used for to make your navigation simpler. Many of our blogs address issues that you may be looking for guidance about too so we have linked those right beside each.
UCF Police Department – (407) 823-5555. This one is pretty self-explanatory. UCF has its own police department and they are located on campus. Of course, in an emergency, students should always dial 9-1-1.
UCF Health Services – (407) 823-2701. The UCF Health Center has many different departments. They can direct you when you call the number listed above, but here are some of the most common:
For Medical Records call (407) 823-2091
For Billing with Insurance call (407) 823 4252
For Payments call (407) 823-0526
For Insurance Records call (407) 823-1649
For the Pharmacy call (407) 823- 6337
For the Substance Use Disorder Clinic call (407) 823-2924
CAPS – UCF Counseling Center – (407) 823-2811. You can call this number for initial assessments, group therapy, workshops, individual counseling and more. Our blog on The Stress of College may have additional ideas as well.
Environmental Health and Safety – (407) 823- 6300. You can call this number for questions and information regarding Emergency Management (like what to do in case of a hurricane), Facilities Planning and Construction, Facilities Operation, Facilities and Safety, and Policies and Procedures Regarding Emergencies on campus.
Office of Student's Rights and Responsibilities – (407) 823- 4638. This is where you can Reach Student Conduct, Integrity and Ethical Development and Student Care Services
Knight Ride (formerly Safety Escort and Patrol Services) – (407) 823-2424. Students should never hesitate to use this service. Operates from 7 pm to 1 am. They have several locations for riders to hop on and off as they make a full loop around campus. Managed by UCFPD.
Victim Services – (407) 823-2425. This office provides advocacy and support to the UCF Community impacted by harm, violence, and abuse.
Office of Emergency Management – (407) 823-7111. Students should also have the UCF app on their phones so they will be alerted of any sort of emergency and how to handle it.
Technical Support  – (407) 823-5117. For those moments when their computer is not cooperating. You may want to refer to our blog on Computer and Phone Repair for more information on their computer/phone repair services.
Student Accessibility Services (SAS) – (407) 823- 2371.  Sometimes students need guidance or accommodations dealing with diagnosed learning or physical issues or things like ADHD.
Pass on these great tips, tell your friends and like us on Facebook, Instagram,  Twitter, and Pinterest. Sign up for other great tips at haveuheard.com. Are you new to HaveUHeard? Here is how to best use the site.