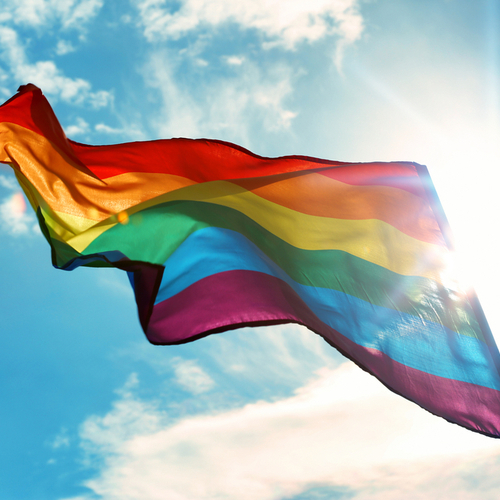 LGBTQ Campus Support and Resources
College can be challenging for all students which is why finding ways to make connections with others who identify similarly can make a big difference. The American College Health Association estimates that at least 10% of college students identify as gay, lesbian, bisexual, trans, asexual, pansexual, or questioning.¹ Although LGBTQ PRIDE is becoming more prevalent, the LGBTQ community often face additional pressures or concerns.
When you think of Orlando and the LGBTQ community, you cannot help but to think of PULSE nightclub formerly one of the biggest nightclubs in Orlando and known to be a gay bar and dance club and home to one of the deadliest mass shootings. It is now going to be a memorial and museum. UCF and its surrounding community offer resources and information to both help LGBTQ students navigate the college environment and make connections in a group setting.
A student advisory board that serves as a liaison between LGBTQ+ students and faculty called the Lavender Council works to make UCF a more accepting and welcoming campus. Working with this board may be a great way to instantly become a member of the LGBTQ community and work toward the changes you foresee as necessary for yourself and others like you. Students may want to follow the UCF LGBTQ Services page on Facebook as well to stay connected and find local events.
UCF encourages members of the LGBTQ+ community and its allies to learn more about LGBTQ+ issues by attending the Safe Zone Series. Students can register for training.
Questions can be addressed to LGBTQ@ucf.edu at any time regarding any issues a student may face, as well as queries about things like a name change or legal services.
For housing issues, reach out to Meredith.Verner@ucf.edu.
Should a student be in need of Victim Services they can call a 24/7 confidential hotline at 407-823-1200 or text 407-823-6868 or email askanadvocate@ucf.edu.
Call 407-823-2701 for more information regarding health services.
Other health-related services, UCF offers Free Rapid HIV screenings. Call WHPS at 407-823-5841 for testing dates and times, or check the calendar on their website.
UCF's CAPS, Counseling & Psychological Services, offers free mental health counseling, as well as crisis services, group therapies, workshops, and campus outreach to all students. There are various groups and trained counselors for Transgender and Gender Diverse Support and GLB Support. Call 407-823-2811 for help.
Career Services can also help students with employment concerns related to being LGBTQ+. Visit career.ucf.edu for more information. Here, too, are some Tips for LGBTQ+ Job and Internship Seekers.
Orlando-based Student Resource:
These are just a few as there are too many to list. A great deal of information provided by UCF in support of the LGBTQ+ community can be found in this guide or through their webpage, by calling 407-823-3082 or visiting their office in the Pride Commons. This lists many resources, some mentioned above as well as others. Typical office hours are 11 am to 5 or 6 pm on weekdays, but you should check for changes before heading over.  Check the Social Advocacy calendar for upcoming events including Spirit Day, Drag Divas drag show, Pride Chats, and more.
Students that identify as lesbian, gay, bisexual, transgender, questioning, or queer should not only feel secure that they have a safe environment where they can thrive as a student, but they should also feel confident that there is a community that will welcome them to a place they can make connections. UCF works hard to be sure that happens for all its students by promoting advocacy and education as well as creating opportunities for socialization and support.
Pass on these great tips, tell your friends and like us on Facebook, Instagram, Twitter, and Pinterest. Find out more about how to use HaveUHeard as a great resource. Sign up for other great tips at haveuheard.com.
¹
https://pnpi.org/lgbtq-students-in-higher-education/