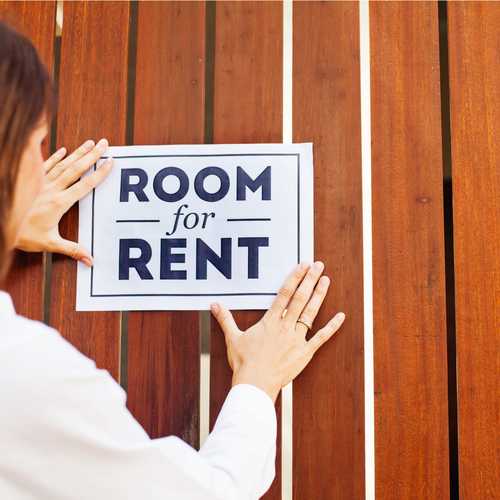 Living Off-Campus.
Here are our best tips for rentals at UCF. With each of my kids, I have three, not one stayed in the dorms beyond their freshman year. My youngest considered staying in the Towers next year, because she loves the location so much. However, with the new lottery system for dorms, she didn't want to risk not getting the dorm she wanted next year and recently signed a lease to live off campus. The choices are plentiful. Below are some of the more popular apartment complexes students live in near UCF. Some provide buses to campus (which can be important since parking on campus can be a nightmare), some have facilities that rival a fancy hotel (pools, hot tubs, volleyball courts, lounges), some provide reserved parking spots for a fee, some are gated and provide constant security and all have various options from studios to 4 bedrooms. Prices vary and generally go up slightly each year. The rent for many complexes depends on how early in the year you sign a lease. Many will also help find a student to fill a vacant room if need be. Wi-Fi is generally included in rent, but utilities are not. Be sure to check all these things before making a decision.
We tried to stick with the important things like security and furniture, rather than tanning beds and lit volleyball courts if you know what we mean, but some of the amenities are pretty impressive.
Arden Villas – is another apartment complex right on University drive- not too expensive but students need to furnish it themselves.
1×1 starts at $960/month

2×2 starts at $770/month

3×3 starts at $725/month
Boardwalk – hasn't been updated lately, which could be why it is less expensive than some of the others. Students say that their management and maintenance hasn't been the best since they lived there. The apartments are rather spacious though. It is located less than a mile from campus and has a shuttle.
Hub on Campus – UCF's newest apartment complex that is now leasing is located on E. Colonial Drive down the street from campus. This is one of those luxury style apartments with a sundeck, volleyball courts, fitness room, sauna, on-demand fitness trainer and classes, a tanning salon and a yoga room. They have private study rooms & a conference center, a coffee bar and a game room too. Even the bathrooms in each apartment feature Bluetooth showerhead speakers. While the rent includes cable, internet, water, trash & electric, keep in mind the electric is capped so if you go over that amount, you will be charged the difference. Prices start at $785 and go up from there.
Knights Circle – are right across from campus and have good security. The maintenance was questionable last year, but perhaps it has improved.
4×4- starts at $745/month

3×3- starts at $800/month

2×2- starts at $845/month
Mercury 3100 – Located right off of Alafaya and has the UCF shuttle system. It is fully furnished, has a walk in closet, full kitchen, washer and dryer, free tanning, and a 24 fitness center
3×3 Upgraded starts at $740/month

3×3 Premium starts at $775/month

4×4 Upgraded starts at $725/month

4X4 Premium starts at $755/month
Northview – Super close to campus, part of UCF housing, therefore there are RA's. They have 2 story apartments. It just is a little expensive, but it is very clean. Some say it is underrated.
4×4 apartment- $3,715 for the semester

4×4 loft- $3,885 for the semester

2×2 apartment- $3,995 for the semester
**summer prices are different**
Northgate Lakes – is super close to UCF. Pet-friendly.
 

4 bedroom/ 2 bath- $695/month

4 bedroom/ 4 bath- $794/month

3 bedroom/ 2 bath- $715/month

3 bedroom/ 3 bath- $660/month
Plaza – is one of the most expensive and newer complexes. The location can't be beaten; located on top of the Plaza shopping center which has many restaurants, shops and is very near campus. For a fee, students can get their own parking spot, which is highly recommended because parking can be abominable. The gym and pool are amazing. Plaza prices-
4 by 4- $789/month

4 by 4 with a pool view- $804/month

3 by 3- $819/month

3 by 3 pool view- $834/month

2 by 2- $879/month

2 by 2 pool view- $894/month
The Pointe – is gated, has a shuttle to campus and claims to be walking distance to Waterford Lakes mall, but is one of the least expensive apartment complexes. Note: the bedrooms do not provide ceiling lights so you will have to bring your own. 2×2 and 4×2 options.
The Retreat – has fabulous amenities (yes, that includes a tanning bed) and can be somewhat costly, but we hear, you get what you pay for. They have apartments as large as 6 bedrooms, which may help to keep the cost down. The location is ok (some consider it walking distance), but the traffic in that area can be heavy at times. Pet-friendly. Here are the most recent prices:
6 bedroom/6.5 bath starts at $685

5 bedroom starts at $705

4 bedroom- starts at $765

3 bedroom- starts at $810

2 bedroom- starts at $865
Science Drive – prices are comparable to others but slightly lower than University House, for instance. Students we spoke with that live there now say all good things about living there. Their prices recently changed:
 

$729/month for a 4×4 lease,

-$799/month for a 3 x 3.
The Station – brand new student townhouses (that are similar to the Retreat). The Station has a great pool, gym and study room that is becoming one of the most popular apartments off campus for students. It has 6 bedroom, 5 bedroom, 4 bedroom, and 3 bedroom options,  furnished and unfurnished . Electricity is not included, One time parking fee. Range from $760- low $900's
5×5- furnished is $845/month

4×4- furnished starts at $865/month

3×3- furnished is $930/month
UCF Downtown Campus (Union West at Creative Village) – open for Fall 2019 for UCF and Valencia students. Will have their own restaurant complex and RWC located in the building as well as a collaborative area including a lounge, coffee shop, and media center. 5 floor plans-
4/2 suite- shared bedroom- $760/month

4/2 suite- private bedroom

4/2- apartment- shared bedroom

4/2 bedroom- private bedroom

4/4 bedroom- private bedroom
University House – this is where my daughter will be living next year in a four bedroom, four bathroom apartment (they also have townhouses). The location to campus is excellent and they do provide shuttles. The parking garage is only accessible to students that live there. Reserved parking is available for a fee. Prices vary based on the size of the apartment (it is less expensive to live in a four bedroom than a studio, for instance). Here are the most recent prices:  
A 4×4 is $765/month

A 3×3 is $785.month

A 2×2 is $815/month

A 1×1 is $1190/month

A studio is $1055/month
As the weeks go by, apartment prices increase little by litle, so the sooner you sign a lease, the more cost efficient it can be.
Most of these apartments come furnished and are gated communities. These are, however, just some of the more popular off-campus complexes UCF students seem to flock to. There are many more.
There are quite a few websites to help find an apartment. For instance, check out forrentuniversity.com. By typing in your university it will guide you to available apartments. You may want to check out apartmentguide.com, ucf.offcampuspartners.com or 407apartments.com as well.
Renting houses is becoming extremely popular. They dont have a shuttle or furniture sometimes, but sometimes hundreds of dollars cheaper.
Opening in the fall of 2019 is UnionWest, UCF's new student resident community at UCF Downtown and Valencia College Downtown at Creative Village. UnionWest is a 15-story building with student residences, restaurants, student services, classrooms and amenities. UCF recommends this for students in the following programs:
Communication
Digital Media
Florida Interactive Entertainment Academy
Legal Studies
Health Management and Informatics
Non-Profit Management
Public Administration
Research Administration
Urban & Regional Planning
Emergency and Crisis Management
Public Affairs
For more great tips, read through our other blogs, follow us on Facebook and Instagram at haveuheard.com and share with other parents you know.