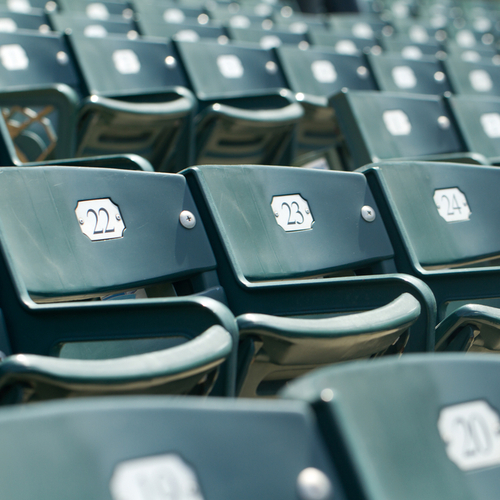 A Guide to Spectrum Stadium for Football Seats
Everyone should get to at least one Knight football game. Or, perhaps you want to get season tickets. In the past few years, Knight games have proven to be pretty exciting. One of the keys to making it great, however; is knowing where to sit. For instance, the blazing sun can make a big difference in the fun factor of a game. Here are some thoughts about the best seats for football games.
UCF has an option to purchase Black and Gold Cabana seats in gate 13B. This section is available only for purchase and has a lot to offer including private bathrooms, TV monitors, food and drinks (including beer and wine) for purchase. It also comes with premium parking which can come in handy during the game days! This area is a lounge that will definitely keep you shady while you enjoy watching the game.
The Black and Gold Cabana is on the East Side of the stadium. For the entire season, you are able to purchase this for $600 a piece. $400 of this price is for your seats, and $200 is a donation, which also goes towards your premium parking. If you purchase two, then the total price would be $1200, however, the donation would equal $800 and this gives you even better parking! If interested, purchase soon!! They only have about 100 spots left for the upcoming season.
If fans are looking for a bit more then there is an option to purchase tickets for the Stadium Club. This is on the west side of the stadium at gate 18. They have TV monitors, tables, drink rails, food and beverage services (including beer and wine) and private restrooms. It also comes with premium parking and VIP will-call. This is more expensive than the Black and Gold Cabana, so if you would like to hear the best payment prices and options, call (407) 823-1000 or email premium@athletics.ucf.edu.
It gets incredibly hot during afternoon games so the sun typically hits all sides of the stadium. If anyone would like to have shade, but does not want to spend too much for one of these options, then they can sit at the very top sections on the WEST side of the field (opposite of the Black and Gold Cabana). There is a slight overhang towards the top of the stadium and that side of the stadium is not directly under the sun. However, for true shade, the best options are the Black and Gold Cabana or the Stadium Club.
Student sections are on the North and Southside of the stadium. On the north side, they are seat sections: 115-124 and 222-217. On the south side, they are seat sections: 101-105 and 134-138.
The band usually sits in sections 134-136. As of right now, it's pretty sold out. Resale online can be sold around the seats like 233, 234, 235.
You may want to peruse a few of our other blogs pertaining to football, because, frankly, seating is just one part of it. Check out Are You Ready for Some Football or Where to Pre-Game. And if you choose not to buy seats that come with parking, you will definitely want to read our Parking blog.
FYI: Single-game tickets for our football season are officially available. Guests can call 407-823-1000 opt. 1 and purchase a single game ticket.
Sign up now to get your FREE UCF Football tickets straight to your phone. If you registered previously (last season) you do not need to register again.
Students can sign up through UCFStudentTix.com and will receive a text before every home game to claim your student pass. You can save your pass directly to your Apple Wallet or Android Pay apps as well. Admission into the stadium is first come first served. A limited number of student guest passes are also available for $28 through your account.
However, recently our intern told us this: I recently signed up for a UCF sports program called #SKC (Student Knights Club). It is a $30 yearly membership that gives you a "fast pass" to enter the football stadium. UCF football tickets are always free for students, but the lines have been quite long lately. There are only a few home games left, but I immediately walked through the gates by showing my fast pass. I highly recommend.
Note: For the first time in Spectrum Stadium history, season tickets for 2020 are officially sold out! Fans who are interested in UCF Football season tickets can register to be contacted if any seats become available next season by clicking here to join the 2020 waitlist. Current season ticket holders do not need to register for the waitlist. Seat add-on and seat relocation requests will be fulfilled prior to seating anyone on the 2020 season ticket waitlist. Go here for more information.
Pass on these great tips, tell your friends and like us on Facebook,  Instagram,  Twitter, and Pinterest. Sign up for other great tips at haveuheard.com. Are you new to HaveUHeard? Here is how to best use the site.