HaveUHeard.com includes links to third-party websites and advertisements for third-party products and services. Product and service-specific opinions mentioned within the content of our blogs are entirely the opinions of the HaveUHeard.com team and its staff. It is our hope that you will find value in the products and services these third-party organizations represent, and patronize these businesses. Such advertising and marketing partnerships help make our efforts at HaveUHeard.com possible. Thank you for your support and ongoing interest. For additional information, please read our full HaveUHeard.com Disclosure Statement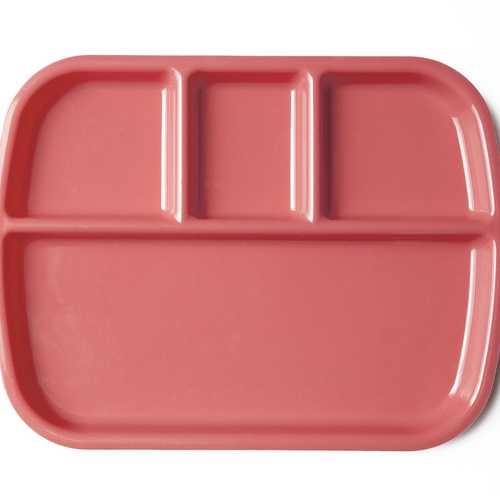 To Buy or Not to Buy – Meal Plans
Some of us will miss those family dinners. Others will find some relief. Either way, we all want to know that our kids are eating…and hopefully eating right. College, or at least when I went, didn't have a whole lot of good options, particularly if you lived on campus; as most freshmen do. That is not the case anymore. This is not to say that those dreaded freshmen fifteen may not happen; there may still be late-night deliveries and food runs. There is a vast array of food choices on campus; some choices wiser than others, but a great deal right at the students' fingertips. Whether they hit the salad bar or stick to burgers, pizzas, and fries (oh my), I can't say. Experience says that their newfound independence tends to sway them in directions you may not have selected for them, but have faith and take solace in knowing they definitely won't go hungry.
Burgers and Pizza and Fries… Oh, my…
If my opinion were all that counted, I would probably say don't bother with a meal plan, although the new Student Union Food Court is finally complete, and just give your students the option to buy and prepare their own food. It is a great way to teach them to budget and even cook a little. There are many ways around this; whether it be by sending them with a loaded (you choose the amount and for how long – weekly, monthly, semester) debit card or perhaps provide them with specific amounts of Knights cash on their UCF card or if you have chosen to open a Fairwinds account; you can put money on that card as well. All of these options will allow your students to eat on campus, and some off-campus. They can use debit cards at stores as well. There are shuttles to Publix and Target weekly and many students have cars. Even the dorms that don't have kitchens in their suites have community kitchens and all allow microwaves and refrigerators in their rooms. Besides, this does not preclude them from eating in the dining room whenever they choose; although their meal will cost about $1.00 more than those that have a meal plan.
The decision about which meal plan to choose should entail a conversation between you and your student. For new students, especially those just starting, meal plans are a good option; however, if you are willing to pay a little more, based on other parent and student input combined with my own opinion, I would choose a declining balance card. Today's college communities offer so many eating alternatives for students that better options other than locking into a meal plan are worth considering. Take note that meal plans automatically renew in the new semester unless otherwise notified.
I understand that we don't want to put any more on our freshman's plate (no pun intended) by asking them to shop and prepare meals for themselves, but isn't this college experience also about learning to adjust to the real world that includes budgeting and feeding ourselves? It isn't as though we are sending them out into the wilderness without any tools or resources. There are an unbelievable amount of dining options available on campus and many grocery stores very nearby. The Union alone has Boar's Head, Cafe Bustelo, Chilis, Knightstop, Qdoba, and Smoothie King and will be adding Which Which, Steak-n-Shake, Panda Express, and Huey Magoos this summer. Around campus, there are also many places to eat including Dominos Pizza, Dunkin Donuts, Java City, Starbucks, Jimmy Johns and more.
Note: Chick-Fil-A – absolutely does NOT accept any gift cards and Starbucks does not take Starbucks rewards from app, but will use it as payments. 
For students without kitchens, students can easily make it work. One mom even described in detail how she armed her daughter with a slightly larger refrigerator/freezer (just under 5 cu), microwave, bookcase that served as a pantry, microwavable containers that can double as dishes, a Keurig and paper plates (ok, at least they are recyclable) and her daughter has done just fine. Basically, most parents agreed with me and said don't bother with the meal plan.
But….should you worry, and I get that; worrying is actually one of my hobbies; there are a few meal plans to choose from. Perhaps, if your son/daughter is starting with a summer session, it would be the perfect time to try one out. There are 6-week plans available. This is actually a great thing because it will give your students a chance to see how much they think they will need in the fall – the various plans allow different amounts of meals and access to different places around campus. The biggest concern had to do with Chick-Fil-A. Apparently, there are only some plans that give them a meal at Chick-Fil-A, but I have been warned that it is only a sandwich. Students can build their own access plan, by choosing their base access, grabbing the dining dollars they need and becoming a Dining VIP.  They can come and go as they please at '63 South and Knightro's. Recently, they added a bonus to the All Access package giving students on extra swipe per day at Chick-Fil-A, Qdoba and Cafe Bustelo.
Right now, 2019 – 2020, the All Access 5 plan for fall and spring semesters combined costs $3,800. For Spring semester 2020 it is $1,900 and for Summer 2020 it costs $796. All Access 5 provides unlimited access to '63 South and Knightro's Monday through Friday.
The All Access 7 plan for fall and spring semesters combined costs $4,100. For Spring semester 2020 it is $2,090 and for Summer 2020 it costs $892. All Access 7 provides unlimited access to '63 South and Knightro's seven days a week.
There are also different memberships based on where you live.  There are on-campus resident 4-month membership, Lake Claire and Greek resident and even an off campus membership. They also all include a $100 dining dollars for restaurant and other dining on campus.
Students who pay for any of the dining memberships pay through MyUCF. Here is the website that explains each step.
Students who pay with Credit Card will also pay a convenience fee. Electronic payments do not do this.
There are also 4 month and 8 month membership plans.
Students who do not want membership can invest in Dining Dollars that can be used in multiple locations. Here is the list of locations.
Most dining options can accommodate you for special dietary needs as well.
For more information on the meal plan options check out UCF's page that best describes them.
Finally, a few pretty important points regarding meal plans:
Students can only cancel/downgrade their meal plan the FIRST week of the semester (or of purchasing).

If students join Greek life that include meal plans, they are able to cancel their UCF dining plans by filling out a form online. This form states that you have joined greek life and you must include a letter from your greek organization.
Students are able to share their dining bucks and pay for their friends, but they cannot share their meal plan. Their meal plan comes with a certain amount of dining bucks and this can be used for anyone.
Delivery
As for students who choose to purchase food and prepare their own meals, the good news is that Publix now delivers. Lucky's Market also delivers as well. They deliver their food through SHIPT, and Instacart. Both are membership services that shops for your student and delivers it for free (on orders over $39) right to them (beware they deliver alcohol too) from Costco. The prices may vary slightly from what is in the stores, but the convenience may be worth paying for if getting to the grocery store is too difficult for your student. There is also that weekly shuttle to get them to the stores.
If your daughter is planning to join a sorority, carefully consider that some have meal plans there too. You could end up with two.
All in all, you know your student better than anyone and together you can make a decision as to what will work best for him/her. Take note that if she/he chooses a meal plan and wants to downgrade, she/he cannot. Meal plans can only be upgraded; so start small and add on if need be. Remember too that meal plans, other than summer, are for the entire year – not just a semester.
Lastly, there is a whole new type of meal service that is becoming popular with students who can't cook, don't want to cook, don't want to buy groceries and are looking for an easier, and healthier meal plan.  Known as the meal kit industry, the premise is that they deliver pre-portioned, packaged meals delivered weekly right to your student's door. Make sure you check out our blog on A College Student's Guide to Meal Kits. Our interns tested out Blue Apron, Plated, Chef'd (Spoon University), and Hello Fresh.
Note: Dining is closed for Winter and Spring Breaks.
Pass on these great tips, tell your friends and like us on Facebook, Instagram, Twitter, and Pinterest. Find out more about how to use HaveUHeard as a great resource. Sign up for other great tips at haveuheard.com.