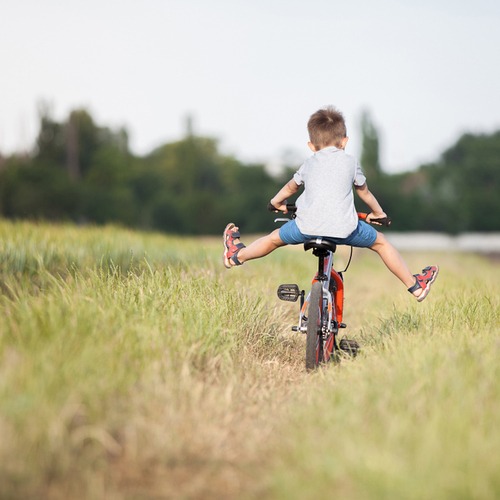 Because Balance is Important
Going to college isn't just about studying; no matter what parents think. Finding your balance while at school is incredibly important too. Fortunately, the RWC (Recreation and Wellness Center) at UCF offers plenty in this regard. Get to know your campus and all it has right from the start so you don't miss out.  And, to boot, I recently read that students that use the RWC at least 11 times a year or more do better in school. That, in itself, is a great incentive to have a little recreation and fun in between study sessions.
The RWC has state-of-the-art facilities that include a custom rock climbing wall, tennis courts, sand volleyball courts, a disc golf course, indoor track, basketball and racquetball courts, numerous sports fields, leisure, and an outdoor lap pool, among many other things. They offer all sorts of events that are a great way to disconnect; like day hikes, snorkeling, surfing or rafting trips. Trips range from 1 day to a week. Check out some of the adventure trips planned here. The RWC is also the home of the multiple intramural sports and sports clubs, as well as all sorts of fitness training – personal, group and class. Perhaps, instead, you may want to try your hand at the Challenge Course, which is a great team-building activity. There are so many classes offered.
There is even a Smoothie King conveniently located inside.
Their hours are presently from:
6 am-12 am Monday- Thursday
6 am- 10 pm on Friday
9 am-9 pm Saturday
11 am- 12 am Sunday
But they are always changing, so it can get tricky to keep track! You may want to double-check before heading over there.
Fun Fact: The movie "Sydney White" with Amanda Bynes was filmed here.
The William E. and Mary Jo Davis Recreation Area at Lake Claire, located at the end of Greek Park Drive, is a special place where students can feel removed from school or go to study in the peaceful surroundings. My daughter loves to spend a few hours on Lake Claire paddleboarding to relax. Students can rent kayaks and canoes, surfboards and stand up paddles boards, camping gear, and snorkel equipment.
Don't let four years pass you by without indulging in some of the great activities UCF has to offer outside of academics. The RWC is literally has something for everyone and Lake Claire is, if nothing else, a great place to chill. I would start with a yoga class, but maybe your thing is racquetball or weightlifting.
Pass on these great tips, tell your friends and like us on Facebook, Instagram,  Twitter, and Pinterest. Sign up for other great tips at haveuheard.com. Are you new to HaveUHeard? Here is how to best use the site.