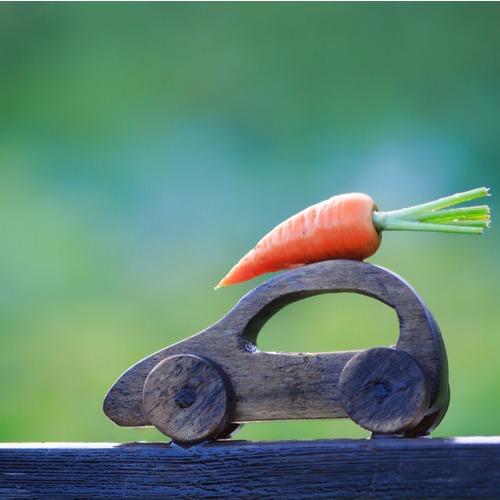 Vegan/Vegetarian Dining
Slowly, but surely, more and more young people are going vegan or vegetarian. I can't blame them. Sometimes the choices on or around campus just aren't that healthy. So more veggies, please! My daughter was a vegetarian for about two years until could no longer resist a big, juicy burger. Now she is vegetarian most of the time with an occasional burger or piece of fish. Whichever way works for your student; the good news there are plenty of restaurants around UCF that cater to our vegan Knights. Here is where to find your veggies, my friends!
Favorites:
Market on South – is a deli-cafe with planted-based meals and sweets with a great Bohemian vibe.
Hummus House Pita & Salads – right behind IHOP on University.
Veggie Garden  – on E. Colonial. Yes, it is Vietnamese but it definitely caters to vegans.
Dixie Dharma – Southern-inspired vegan meals & desserts. Counter-service and oh-so-hip.
Green Day Café – Eco-friendly, health-conscious cafe serving wraps, soups & salads.
The Sanctum Cafe  – is another great vegetarian/vegan restaurant. They have tons of gluten-free options, and coffee and a juice bar!  It's only around 25 minutes from campus by Lake Eola and they are also organic!
Some other really good ones:
Toasted –has vegan options that include their delicious vegan burgers – the Impossible Burger and the Vegan Fireball
Wildflower Vegan – Sign up for emails to hear about their specials and check out their Saturday and Sunday brunches.
Loving Vegan Market and Cuisine – vegan counter-serve chain with Asian-accented menus, depending on the location. In Winter Park too.
Thai Purple Orchid Café – has a number of vegan and vegetarian options and a grocery store as well.
Foxtail Coffee – Located in the Barnes and Noble Bookstore on campus. Here you will find large tables and high top bars. Incredible coffee and a large vegan pastry section along with other good study snacks and quick bites. Gets a little loud sometimes but very good.
Pom Pom's Teahouse and Sandwicheria- is also another location that has vegetarian and vegan options- only 20 minutes from campus!
Easy and Quick:
Smoothie King has a few vegan dedicated shakes and sells vegan protein powder to mix into them.
Subway – makes a veggie sub.
Qdoba – Mexican, counter-serve, on campus, has some healthy options like their veggie bowls.
Chipotle – This is not just for meat lovers. In fact, most of the vegans we spoke with are bigger fans than we are (and we are pretty big fans). Check out the sofritas (ground tofu) or a veggie bowl. Guacamole is usually extra, but not with the veggie bowl.
Black Bean Deli is also another good vegan option
Panera and Mellow Mushroom also have vegan options
UCF Dining almost always has their vegan pizzas
Which Wich located in the Student Union has vegetarian and vegan options
Nature's Table – Counter-serve chain that offers health-oriented sandwiches, salads, soups & smoothies.
Worth the Drive:
Ethos Vegan Kitchen – in Winter Park, but we love Winter Park and its laid-back, loft-like feel.
Dandelion Communitea Café – Vegetarian fare served in a colorful, 1920s space with outdoor tables and a mellow feel.
East End Market is in Winter Park. There are some mini-restaurants inside with a lot of vegetarian/vegan/healthy options to choose from and a good juice/smoothie bar too. Somewhat pricey, but worth the trip.
Da Kine Poke – Healthy Poke restaurant in Winter Park. Started as a food truck in April 2016.
And just so you know…veggies
In April 2018 was the first festival at UCF that served to educate students on veganism and sustainability. It was a great success so we are feeling pretty positive that there will be more to come and lots more veggies. Students interested in learning more about eating vegan might consider joining Knights for Animal Rights who have even created a helpful guide to eating vegan at UCF.
Pass on these great tips, tell your friends and like us on Facebook and Instagram. Sign up for other great tips at haveuheard.com. New to HUH, here is how to use the site.