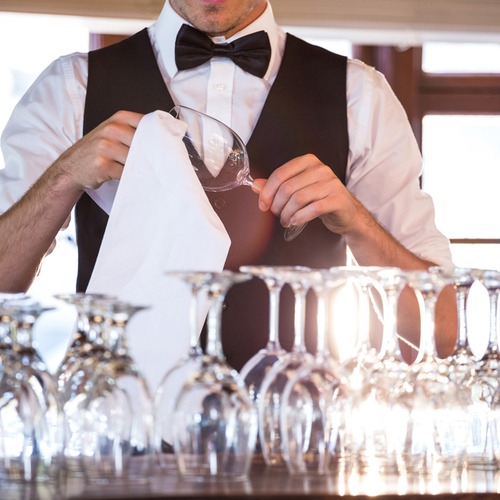 Learn and Work in the Industry Hospitality Capital of the World.
HaveUheard that Orlando is officially the most visited city in the nation? I bet that is not a surprise, but what is a surprise is that the Rosen College of Hospitality Management, is part of the University of Central Florida. It is located just minutes from some of the most popular restaurants, resorts, and convention centers.
Rosen College provides its students with the opportunity to learn and work in the industry's leading market. With its state-of-the-art, Mediterranean resort-style building containing 18 high-tech classrooms, an executive education center, a 200-seat training dining room, and a bar. It also has a beer and wine laboratory, two test kitchens, a 400-seat auditorium, three computer labs, a library, a bookstore, and a fitness center. Rosen College is located approximately 30 miles from the University of Central Florida's main campus; conveniently set in the heart of Orlando's tourism district, world-renowned industry, organizations, and businesses.
HaveUHeard that Rosen is ranked #2 in the world as a hospitality and hotel management school, according to CEOWORLD Magazine? With many industry partnerships, UCF's Rosen College provides access to guest speakers, internships, memberships, scholarships, and networking opportunities that help stimulate successful careers in this exciting and booming industry. Many recruiters hire directly through Rosen College.
It is an amazing opportunity where students can even live, learn and work in the heart of the hospitality and tourism industry by living in Rosen's convenient, on-campus housing. Residents enjoy a variety of amenities, including study lounges and free laundry facilities on each floor, complimentary coffee in the concierge lounge, a central community center, free parking, and a heated pool. Not too bad, right? Make you want to attend or change your major!
Rosen College of Hospitality Management recently released the first issue of its new magazine: Rosen Research Review. This magazine is focusing on hospitality research as it works with its industry partners. The goal is to help hospitality practitioners with the future of the industry in regard to attractions, entertainment, food service, and more. Check it out here.
Pass on these great tips, tell your friends and like us on Facebook, Instagram,  Twitter, and Pinterest. Sign up for other great tips at haveuheard.com. Are you new to HaveUHeard? Here is how to best use the site.