HaveUHeard.com includes links to third-party websites and advertisements for third-party products and services. Product and service-specific opinions mentioned within the content of our blogs are entirely the opinions of the HaveUHeard.com team and its staff. It is our hope that you will find value in the products and services these third-party organizations represent, and patronize these businesses. Such advertising and marketing partnerships help make our efforts at HaveUHeard.com possible. Thank you for your support and ongoing interest. For additional information, please read our full HaveUHeard.com Disclosure Statement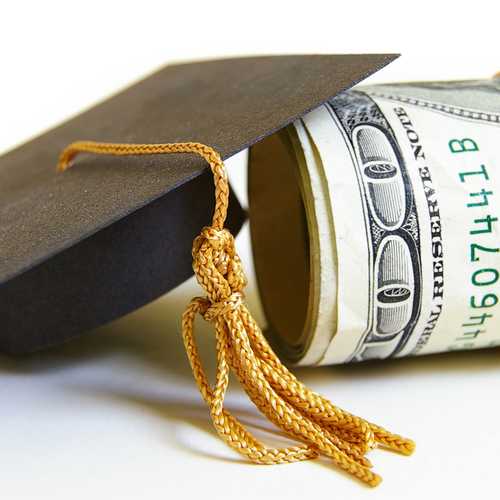 More Ways To Pay!
Almost as soon as the first acceptance to college came in, so did the idea of actually having to pay for their tuition and room and board. When they were small it was something we always envisioned we would do and planned accordingly. We even invested in Florida Prepaid for all three of our kids and encouraged them to get as much as they could from Bright Futures Scholarships. Regardless of that, a little help is always appreciated and, in some cases, far more necessary. There are so many scholarships available these days; the question remains in finding the right ones that they may qualify for. Some scholarships are quite competitive, some last for four years, and some are downright silly, but pay for something. All make those bills for the next four (or more) years more bearable.
Some scholarships require essays and believe it or not, those are the ones most avoided; therefore have the least amount of people applying. Don't steer away from these; seek help with the essay instead. It is also recommended to apply for any scholarships as early as possible and be sure to have your FAFSA form completed beforehand. There are many options for free scholarship search engines as well as campus resources. Be cautious of scams and don't ever pay for services that say they will find them for you or offer a money-back guarantee and never provide personal information such as bank account numbers, and credit cards numbers. Consider creating a separate email address just to be used for scholarships. Some scholarship websites sell your email information to third party companies. This will allow you to keep your personal email address and your .edu email address private.
The best place to start is probably on some of following websites:  FastWeb and NextStudent.com  (both are excellent free search engines that are updated daily), GoodCall,  BestColleges.com, Cappex.com, CollegeAnswer.com, Scholarships.com, Scholarship Experts, CollegeScholarship.org, and ScholarshipGuidance.com. Also, check with the city that you live in as many municipalities have scholarship money available.
More specialized searches targeted toward specific subjects, financial situations or minorities can be done through websites like: CollegeWhale.com (which will walk you through the FAFSA, student loans and financial aid, as well as match your student to the best scholarships for them), AccreditedSchoolsOnline.org (for minority students), NewsFund.org (journalism scholarships funded by Dow Jones Newspaper Fund), LatinoCollegeDollars.org and Hillel.org.
The college advisor at our high school used to send out a weekly letter with a list of new scholarships listing the name of the program, eligibility, application availability and deadline, and the number and amounts of awards given. Some are more local; others were open to the public. See if your high school offers that. Even a small scholarship that will pay for your student's textbooks will be appreciated. One of the college advisors at a Broward County High School offers her scholarship "mini" show called the Scholarship Plug on many social media platforms including Instagram, Facebook and You Tube-it is filled with scholarship information.
UCF has a lot of scholarships you can apply for. Check the college that you are under and see what is listed. They're very easy to apply for as well; you only need a few things including a cover letter, reference letter, and a transcript of your grades. For instance, Fall 2019/Spring 2020 Dining Scholarship Applications is now open! 6 scholarships will be awarded to students for fall 2019 and spring 2020 semesters. Each scholarship is worth $4,180.
Open Scholarships
Here are some that are open to the public:
Achieva Credit Union Scholarship – (Scholarships of varying amounts ranging from $1,000 to $2,500 will be awarded). Those who are an Achieva Credit Union member, in good standing, and a graduating high school senior or currently enrolled in a college meet the requirements. The application is available on their website. The deadline is in usually at the end of March. High school seniors applying to college should watch for the 2019 round.
American Legion Scholarship – (Number and amount vary) There are multiple scholarships available to qualifying students. Criteria vary based on individual scholarships. Students should check this website for specific deadlines for each: To date, approximately 2,069 applicants have been awarded more than $5.5 million.
Ayo and Iken Children of Divorce Scholarship (Two awards in the amount of $1000) – High school seniors that live in Florida in a household separated by a divorce fit the criteria. The application is available online and should not be sent before April 1. Essay required.
Florida Engineering Foundation, Inc. Scholarship – This scholarship is open to Florida high school graduates with at least a 3.5 GPA who plan to enroll in an engineering program accredited by the Engineering Accreditation Commission of the Accreditation Board for Engineering and Technology. There are a number of scholarships available on their website.
Florida State Golf Association Scholarship – (Five awards totaling $10,000) This scholarship is open to Florida residents who are high school seniors with a minimum GPA of 3.0, accepted by a university and demonstrate a financial need. (They have to have competed in a minimum of 3 FSGA or FJT tournaments to be eligible. The application is on their website.
Suncoast Communities Blood Bank Scholarship – Open to high school students who are of eligible age to donate blood by supporting their campus blood drives. This scholarship is available to graduating high school students for all post-secondary education.  Read the requirements carefully. Applications are available online.

2019 Climate Correction Conference – Three students will be chosen to win a scholarship of $750, $500, or $250.

SAE Engineering Scholarship – This is open to high school seniors that plan to pursue an engineering or related science degree. Students can apply to this website.
Golden Door Scholars are scholarships for DACA students or undocumented students. (DACA stands for Deferred Action for Childhood Arrivals). Students may be high school seniors or recent graduates, but preference will be given to high school graduates from states that require undocumented students to pay out-of-state tuition. Also, see TheDream.US for other similar scholarships of this nature. Opens November 1st.
Hispanic Scholarship Fund – Is for students of Hispanic heritage to assure they go to college or graduate school. STEM majors are emphasized. Awards are based on merit; amounts range from $500 to $5,000, based on relative need.  Presently closed; watch for new openings and deadlines.
For (many) additional scholarship information at UCF, click here. Deadlines vary; the first in mid-July.
UCF Panhellenic has a scholarship contest once a semester for a new member and an older sister. Click here for an application and additional information. The scholarship application will reopen in September.
Scholly: Finally, check out the app Scholly, one of the fastest-growing apps after appearing on Shark Tank in November 2015. It matches the student to scholarship using specific parameters including gender, state, and race as well as customized data. The app can even spot scams and weed out scholarships that require you to give a social security number (did we mention, never, ever do this)
The Sonn Law Group Scholarship. It is based on community involvement and open to high school seniors. The winner will receive $1500 to use toward tuition and books.
There is a new scholarship opportunity available from KidGuard Education. This year students are able to create a poster, or video advertisement to promote children online safety. Students can win a chance to obtain multiple scholarships from $500-$1,000. The deadline is October 31, 2019.
The semi-annual Pumphrey Law Scholarship includes an essay ranging from 800-1000 words on "the impact of alcohol and memory loss in sexual assault allegations, the Dangers of Social Media: How Social Media can impact your reputation, your future, and even lead to criminal charges, or Influence of modern pop culture on the drug and alcohol consumption culture of college, and is this a negative or a positive for students? Give example" The deadline is August 5th, 2019.
Florida Outdoors Writers Association Scholarship: awards up to 3 scholarships of $1,000 to students to consider careers in video media, photography, or writing related to the outdoors. The deadline is August 2nd. For more information: https://www.fowa.org/application/
Climate Correction Conference 2019: this conference, on October 3rd, is holding an Art Walk to display art pieces by students that reflect present issues. 3 students have the chance to win a scholarship of $750, $500, $250. For more information: http://sustainable.ucf.edu/artwalk
For students traveling abroad: Submit an essay of about 1000 words about why they selected their study-abroad program and the effect they hope it to have on their academic, personal, and career goals. Students must also submit a letter of recommendation. The deadline is August 12 and students can apply through the UCF A20 academic scholarships website.
Here Are the Tell-Tale Signs of a Scholarship Scam:
Guarantee of a Scholarship – No company or organization can guarantee the receipt of a scholarship, especially before an application is submitted.
Advanced Fees – There is no reason to pay upfront for a scholarship search since there are a number of free resources online.
Financial Information – Bank account or credit card information is not required by legitimate scholarship grantors.
High-Pressure Sales Tactics – No matter how much the promoter claims you can receive, don't give in to pressure to sign up for any product or service immediately. Ask for written information and then research the company and the product before committing to any contract or payment.
Dodging the Question – If you receive vague or evasive answers to your questions, this is a big red flag. Walk away.
We have found Goingmerry.com as a reliable scholarship resource website.
Consider creating a separate email address just to be used for scholarships. Some scholarship websites sell your email information to third party companies. This will allow you to keep your personal email address and your .edu email address private.
If your students are lucky enough to land a scholarship (or a few) it is highly recommended that they write a thank you note to the donor.