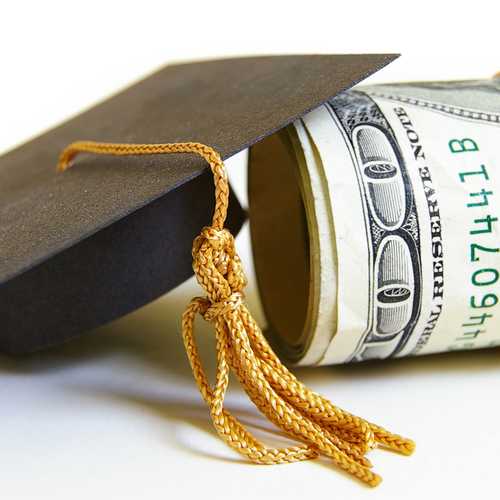 More Ways To Pay!
Almost as soon as the first acceptance to college came in, so did the idea of actually having to pay for their tuition and room and board. When they were small it was something we always envisioned we would do and planned accordingly. We even invested in Florida Prepaid for all three of our kids and encouraged them to get as much as they could from Bright Futures Scholarships. Regardless of that, a little help is always appreciated and, in some cases, far more necessary. There are so many scholarships available these days; the question remains in finding the right ones that they may qualify for. Some scholarships are quite competitive, some last for four years, and some are downright silly, but pay for something. All make those bills for the next four (or more) years more bearable.
Some scholarships require essays and believe it or not, those are the ones most avoided; therefore have the least amount of people applying. Don't steer away from these; seek help with the essay instead. It is also recommended to apply for any scholarships as early as possible and be sure to have your FAFSA form completed beforehand. There are many options for free scholarship search engines as well as campus resources. Be cautious of scams and don't ever pay for services that say they will find them for you or offer a money-back guarantee and never provide personal information such as bank account numbers, and credit cards numbers. Consider creating a separate email address just to be used for scholarships. Some scholarship websites sell your email information to third party companies. This will allow you to keep your personal email address and your .edu email address private.
The best place to start is probably on some of following websites:  FastWeb and NextStudent.com  (both are excellent free search engines that are updated daily), GoodCall,  BestColleges.com, Cappex.com, CollegeAnswer.com, Scholarships.com, Scholarship Experts, CollegeScholarship.org, and ScholarshipGuidance.com. Also, check with the city that you live in as many municipalities have scholarship money available.
More specialized searches targeted toward specific subjects, financial situations or minorities can be done through websites like: CollegeWhale.com (which will walk you through the FAFSA, student loans and financial aid, as well as match your student to the best scholarships for them), AccreditedSchoolsOnline.org (for minority students), NewsFund.org (journalism scholarships funded by Dow Jones Newspaper Fund), LatinoCollegeDollars.organd Hillel.org.
The college advisor at our high school used to send out a weekly letter with a list of new scholarships listing the name of the program, eligibility, application availability and deadline, and the number and amount of awards given. Some are more local; others were open to the public. See if your high school offers that. Even a small scholarship that will pay for your student's textbooks will be appreciated.
UCF has a lot of scholarships you can apply for. Check the college that you are under and see what is listed. They're very easy to apply for as well; you only need a few things including a cover letter, reference letter, and a transcript of your grades. Click here to see the list of UCF scholarships.
Here are some that are open to the public:
If your students a
re lucky enough to land a scholarship (or a few) it is highly recommended that they write a thank you note to the donor.
For more great tips, read through our other blogs, follow us on Facebook and Instagram at haveuheard.com and share with other parents you know.