HaveUHeard.com includes links to third-party websites and advertisements for third-party products and services. Product and service-specific opinions mentioned within the content of our blogs are entirely the opinions of the HaveUHeard.com team and its staff. It is our hope that you will find value in the products and services these third-party organizations represent, and patronize these businesses. Such advertising and marketing partnerships help make our efforts at HaveUHeard.com possible. Thank you for your support and ongoing interest. For additional information, please read our full HaveUHeard.com Disclosure Statement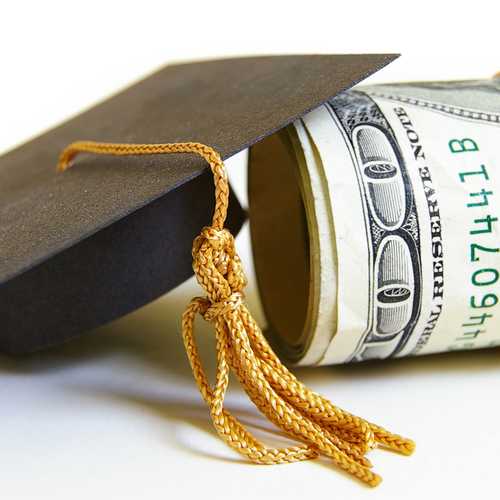 Congratulations on Your Child Being Accepted!
Now that that's settled, the idea of actually paying for college looms.  Hopefully, you have prepared in some way but fear not. Finding scholarships can help with the cost of college.
If you live in Florida and have purchased a Florida Prepaid plan, then that will start working for you immediately.  Bright Futures Scholarships have also been a goal while in high school, and if earned, they will apply once your student has started.
Every year, I hear stories about thousands of dollars in scholarship money that are never applied for.  It does take a lot of work and time to research scholarships, apply for them, and to validate the authenticity of them.  But, that work can pay off at a reduced cost to you. Some are quite competitive, some last for four years, and some are downright silly, but pay for something.  Some scholarships require essays and believe it or not, those are the ones most avoided; therefore, have the least amount of people applying. Don't steer away from these; seek help with the essay instead. It is also recommended to apply for any scholarships as early as possible and be sure to have your FAFSA form completed beforehand.
Scholarships Starting Place
Below we address the scholarship opportunities through UCF. Read our blog on actual scholarships that are available to all students here. To learn about other scholarship opportunities, make sure you read our blog on Searching for Scholarships.
Note: Students who are anticipating funds from an entity outside of UCF should report the funds via the Self Report Private Scholarships on your myUCF. This report acts as a placeholder and allows financial aid to make any necessary adjustments prior to disbursing aid. If students do not report the funds they risk required adjustments to their financial aid potentially causing reductions of disbursed aid. This does not include Florida Bright Futures, the University of Central Florida colleges, departments, and alumni association. These scholarships will be reported directly to the Office of Student Financial Assistance by those respective areas.
UCF has a lot of scholarships you can apply for. Check the college that you are under and see what is listed. They're very easy to apply for as well; you only need a few things including a cover letter, reference letter, and a transcript of your grades. For instance, the Cohen Family First Generation Scholarship. The purpose of the scholarship is to assist first-generation undergraduate students at the University of Central Florida. The deadline is 10/01/20.
Recipients will be selected based on the following established criteria:
The applicant must be a first-generation college student.
The applicant must be a Florida resident.
Have attempted less 132 total credit hours
The applicant must be Pell-eligible
The applicant must demonstrate financial need based upon guidelines set forth in the Free Application for Federal Student Aid (FAFSA).
For (many) additional scholarship information at UCF, click here. Deadlines vary; the first in mid-July. Scholarships are constantly being updated. Students can log in and apply here.
UCF Panhellenic has a scholarship contest once a semester for a new member and an older sister. Click here for an application and additional information. The scholarship application will reopen in September.
For students traveling abroad: Submit an essay of about 1000 words about why they selected their study-abroad program and the effect they hope it to have on their academic, personal, and career goals. Students must also submit a letter of recommendation. The deadline is August 12 and students can apply through the UCF A20 academic scholarships website.
Alumni Engagement and Annual Giving Scholarship applications open until March 29, 2020.
Applications are now available on A2O: Access to Opportunities
Nicholson School has moved its Scholarships to A20 – Scholarships Available For Students to Apply March 1st – March 31st.
The A20 Scholarship platform now houses ALL of the Nicholson School's scholarships that are specifically for our students.
Here Are the Tell-Tale Signs of a Scholarship Scam:
Guarantee of a Scholarship – No company or organization can guarantee the receipt of a scholarship, especially before an application is submitted.
Advanced Fees – There is no reason to pay upfront for a scholarship search since there are a number of free resources online.
Financial Information – Bank account or credit card information is not required by legitimate scholarship grantors.
High-Pressure Sales Tactics – No matter how much the promoter claims you can receive, don't give in to pressure to sign up for any product or service immediately. Ask for written information and then research the company and the product before committing to any contract or payment.
Dodging the Question – If you receive vague or evasive answers to your questions, this is a big red flag. Walk away.
We have found Goingmerry.com as a reliable scholarship resource website.
Consider creating a separate email address just to be used for scholarships. Some scholarship websites sell your email information to third party companies. This will allow you to keep your personal email address and your .edu email address private.
Finally, we have found some other great scholarship opportunities for students that you can read about here. Below are a few new ones that recently became available:
For: College of Arts and Humanities students
Charles N. & Frances Millican Scholarship – senior serving in a leadership role
Jack & Monica Thorsen Veteran Scholarship – any class standing, served in the U.S. Military
Phoenix Scholarship – non-traditional student, junior class standing
St. Onge Family Leadership Endowed Scholarship – undergrad, sophomore or junior class standing serving in a leadership role
UCF Alumni Legacy Scholarship – undergrad, any class standing, parent/grandparent/legal guardian are UCF graduates
Amy G. Buchman, '95, Memorial Endowed Scholarship – any class standing, permanent resident of Tampa Bay area.
College of Business Administration Alumni Chapter Scholarship – junior, senior or graduate student class standing enrolled in the College of Business Administration
Debbie K. Phillis Space Coast UCF Alumni Chapter Endowed Scholarship – any class standing, permanent resident of Brevard County in Florida
Dr. William K. Grasty Memorial Scholarship – undergrad, junior or senior in the Nicholson School of Communication
Lee A. Dumas Memorial Endowed Scholarship – any class standing, permanent resident of Volusia/Flagler counties in Florida
UCF Regional Alumni Chapter/Club Scholarships:
Jacksonville UCF Alumni Club Scholarship – any class standing, permanent resident of
Duval, Clay, St. Johns or Nassau counties in Florida
Southeast Florida Knights Scholarship – any class standing, permanent resident of Dade or Broward counties in Florida, preference to those who are incoming freshman
Tampa Bay Knights Legacy Scholarship – any class standing, permanent resident of the Tampa Bay Area, preference to those whose parent/grandparent/legal guardian are UCF graduates
UCF Downtown Scholarship – Must major in a program of study offered at UCF Downtown
Email scholarships@ucfalumni.com or call 407.823.2586 for further questions.
Steven Wolf, president of the Florida Chapter of the United States Harness Racing Writers Association (USHWA), has announced that the chapter is now accepting applications for its 2020 Allen J. Finkelson Scholarship Awards. Fully completed applications must be postmarked no later than July 1, 2020, for consideration of an August 2020 award. Recipients may reapply annually for a maximum of four years. Applications should be submitted/addressed to the Florida Chapter USHWA, Scholarship Committee, 3508 Sahara Springs Blvd., Pompano Beach, FL 33069. Go here for more information or to receive an application on the internet, or e-mail to Thomas H. Hicks at renparlc@gate.net or Steven Wolf at stevenwolf1956@gmail.com.
If your students are lucky enough to land a scholarship (or a few), it is highly recommended that they write a thank you note to the donor.
Pass on these great tips, tell your friends and like us on Facebook, Instagram, Twitter, and Pinterest. Find out more about how to use HaveUHeard as a great resource. Sign up for other great tips at haveuheard.com.