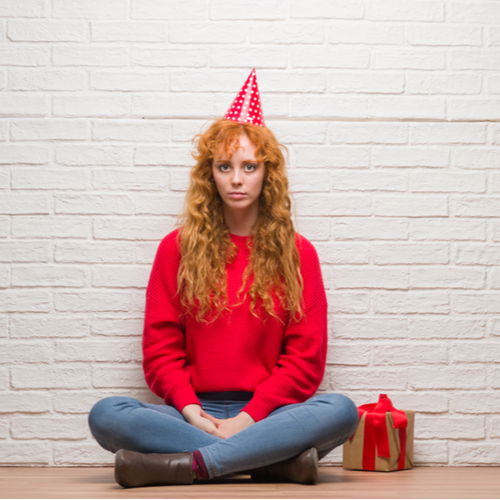 Celebrating a Quarantine Birthday Now That They Are Home
We have addressed birthday ideas when your student was away at college. It was one of those milestones that served as another reminder that we wouldn't be celebrating together. But today, birthday plans are changing because of the quarantine. We're here to help you make sure your student's birthday is still one to remember and puts a smile on their face. From friendly drive-bys and honking horns to turning your house into a night out, the creative juices are flowing from all over the world. Keep in mind, that planning ahead is important as you may need to order supplies, so take a look at our ideas below along with everything you need to create your own at-home birthday party.
Let them Eat Cake
What's the number one item of a celebration? Cake! Whether you're baking something from scratch or ordering something pre-made, you definitely want to make sure you have cake and candles on hand for their special day. Certainly, you can make a cake at home or order one from your local grocery store through Instacart or Shipt. Another option, which also supports your local businesses is to order cupcakes or a cake through one of the many delivery companies including GrubHub, DoorDash, Postmates, UberEats. If they are not living with you, these same delivery companies will work for ordering something near where they live. You can also order from Wicked Good Cupcakes or Bake Me A Wish. Both are delivering during the quarantine and there may be delays. Also, Wicked Good Cupcakes is donating 5% of each order to Meals on Wheels America.
My daughter and her friends have been planning contactless birthday gifts for friends through Shipt. They have ordered a birthday cake, candles, a birthday card that the shopper fills in with their personal message, and sometimes even a coloring book and colored pencils or a puzzle if it is available. And, because they are over 21, they have also ordered beer or wine. The birthday friend is so surprised and so appreciative that their friends remembered their birthday – even the shoppers have commented how sweet this is.
Turn your house into a themed party/bar crawl
This one should be planned a few weeks in advance as deliveries may be delayed. Head over to PartyCity to order party supplies to decorate your house. Another idea to celebrate those with the big 2-1 or more, is turning your house into a bar crawl. Each room would have a different theme and cocktail to align, so it feels as though they're escaping to downtown to celebrate!
Virtual Brunch
This idea we love! Birthdays for your student likely involve bottomless mimosas and avocado toast, and that is a concept you can help create during the quarantine. Get your kid's friends together over Zoom, House Party, or Facetime, to set the scene. From there, have everyone arrive dressed for brunch, and have their favorite brunch meal and a cocktail ready to go! Getting dressed up, doing your hair (and makeup for our ladies) can help create a sense of normalcy as you start off their day.
Have your kid's friends send in happy birthday videos and compile for a sweet compilation. Though your kid's friends and family will likely be calling, texting, and face timing to wish your son/daughter a happy birthday, creating a video compilation is an added touch to put a smile on their face. You can simply ask their friends to do a quick selfie video on their phone with a happy birthday message, and either shows to them via computer or through a smart TV should you have. This will help create the sentiment they may need as they celebrate their day in quarantine.
Organize a drive-by of family/friends
This one we see happening most often, where friends and family will drive by your house honking their horns, holding up signs, and singing happy birthday to your kid. Set a time for them to meet and begin the drive, and make sure your son/daughter is outside at that time. Party City has some great car decorations too. Seeing some friendly faces in person (while also keeping social distancing), will add a little pep in their step on their special day.
Invite friends and family to assist in the décor!
Whether it's hanging a sign on a tree or creating a message using chalk on the sidewalk, your student is bound to feel surprised and feel the love when they step outside the front door for your daily walk. Those great yard signs you've seen? Check with Card My Yard but make sure to book well in advance.
Organize a virtual game night
With technology these days, there are plenty of opportunities to set up a virtual game night with your kid's family or friends. From Cards Against Humanity to Family Feud, to an endless amount of drinking games, there is a ton of fun to go around to keep your college student laughing throughout their special day. Here are the ones we suggest and where to find them. Happy gaming!
Cards Against Humanity: Otherwise known as Remote Insensitivity through this app, have one player share the link and go around playing as though everyone was sitting in the same room!
Psych!: From Ellen Degeneres, all players download the app and take quizzes about each other! A great one to do with family or friends, you'll be laughing throughout whether drinking is incorporated or not.
Quiplash: This one requires one user to purchase, but it's well worth it! It's currently on sale for $4.99 (down from $9.99), so a good time to hit that buy button. Go head to head with up to 8 people for a go-to party game fun for everyone!
Arrange for a personalized message from their favorite celebrity
Does the birthday person have a favorite celebrity be it an actor, athlete, musician, reality tv star or creator? You can arrange for them to get a personalized message from their favorite. Depending on the person, prices vary. Check out cameo.com or download their app.
Jordan Weinsoff, UF Alumnus
Pass on these great tips, tell your friends and like us on Facebook, Instagram, Twitter, and Pinterest. Find out more about how to use HaveUHeard as a great resource. Sign up for other great tips at haveuheard.com.