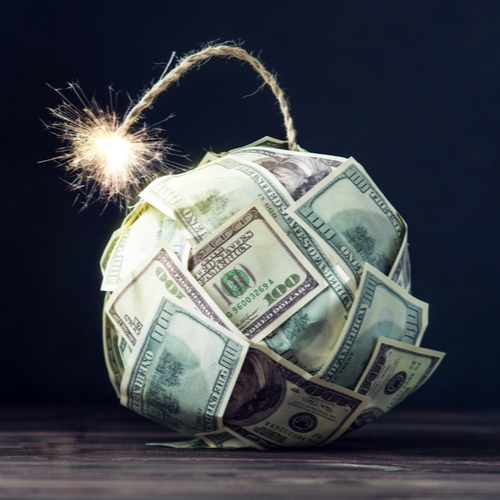 Financial Aid in Turbulent Times – COVID 19
Never have any of us imagined, as a country and world, that we would be going through a financial and health crisis such as Coronavirus. For most of us, the impact it has had, not only on our own personal finances but the entire change in our students' lives, are far-reaching. We all want the best for them and so many questions have arisen that HaveuHeard is going to address the most asked questions:
Online Classes and Financial Responsibilities – this is an ever-evolving subject as Universities around the world have canceled their in-person classes and migrated over to online learning. Will you get the money refunded? Are you responsible for dorm and meal plan payments under the circumstances?
These questions are valid and are being addressed by each university. We need to give them time to address all the issues they have to navigate under these new circumstances. Calling the school at this point is not going to help and we all need to be patient with the process and further developments.
Financial Assistance
For those parents who declined Financial Aid or never filled out their FAFSA for 2020-2021, my recommendation, if your personal financial situation has been affected by COVID-19, is to go back and fill in a 2020-2021 FAFSA which is open until June 2021. This would be for any students starting after July 1, 2020
For the summer of 2020, which at this time will be done online, I recommend filling in a FAFSA using the 2019-2020 FAFSA. You will need your 2018 Tax Return to be able to complete the process. If your financial situation has changed since filing the previous years FAFSA then you will need to manually make the changes. The 2021-2022 FAFSA does not open up until October 1, 2020.
Apartments
For those that already have apartment leases in place for the upcoming school year, our recommendation is to not do anything at this point. The apartment leasing companies have legal contracts with each of us and I, like most parents, personally guaranteed my daughter's lease. As the weeks and months go on, there may be some opportunity of working something out with your current landlord or subletting your student's apartment. To try to vacate or get out of a lease can have detrimental consequences. Schools will be back in session and your student will need a place to live. Based on my conversation with a Real Estate Attorney, do not unilaterally terminate your contract for your student's apartment. You may need to talk to an attorney in your students' apartment locality for advice on what your options will be for the leases that are for August 2020. You do not want to become liable for rent and the lessor's legal fees should you terminate on your own.
Many Americans are expected to suffer a loss of income as a result of the COVID-19 outbreak, which could inhibit their ability to pay their rent and meet other financial obligations. NMHC is actively working with Congress to secure federal support for those who are negatively affected by the outbreak, including direct rental payment assistance for American families who suffer a loss of income during the crisis.
Try creating open lines of communications with your student's landlord to address financial, health, and other hardships that can make it difficult to cover expenses like housing. Work with your landlord on payment plans and agreements and be sure to put them in writing. Some may waive late fees and other administrative costs over the next 30-day period.
Dorm Rooms
Many universities have already begun the process of providing a prorated refund for dorms and meal plans. How the refund will be given remains to be seen but calling the University and demanding a refund is not going to do any of us any good. This is an ever-evolving issue and we should make a concerted effort to let the Universities continue with their emergency plans.
Some schools are doing a slow move-out and allowing those students that remained on campus to start the move out process. For those students who came home for Spring Break or vacated their individual dorms during the onset of this crisis, have your student monitor their individual school emails for further notifications. The schools are trying to accommodate an unprecedented situation and, as parents, we can teach our students the lessons of coming together during a crisis. Your student could also look into off-campus storage facilities or their friends' homes for storing their belongings during this period.
Meal Plans
Most universities are developing plans for issuing refunds, rebates, or credits to students who may no longer be able to utilize their university residence hall and/or dining plan contracts. The State University System Board of Governors is reviewing all student services and the impact of moving to an online platform for the remainder of the semester.  Since the COVID-19 situation is an unprecedented event that affects students, faculty, and staff across all of Florida, any operational and financial decisions made will take into consideration its impact on all.
Tax Credits
For those parents who qualify, I highly recommend getting your tax return, or your student's tax return, if applicable, filed. There are tax credits available for which $1,000 is refundable if you are not in an income phase-out. A taxpayer whose gross income is greater than $90K ($180K filing joint) cannot claim the credit –out of the situation. Keep in mind, for parents of students graduating this Spring or Summer, their ability to access their student portals after 2020 may not be available and they will have to email to request their Form 1098-T. My recommendation is to have your student download their financial statement showing their courses and tuition payments so you have this available not only for this 2019 tax season but the 2020 tax filing season
HaveUHeard wishes all our parents and students to keep safe during this health crisis. Everyone's health is the most important thing at this point. Pass on these important tips, tell your friends and like us on Facebook,  Instagram,  Twitter, and Pinterest. Sign up for other great tips at haveuheard.com. New to HUH, here is how to use the site.