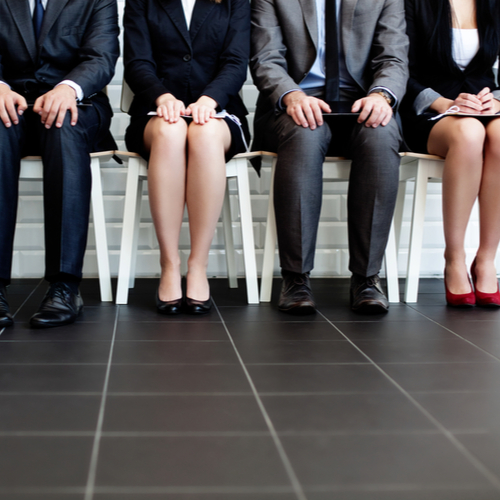 Interview Strategies To Put Into Play
Few things are more exciting than being granted an interview with a company you are seeking a job with, but few things are also more nerve-wracking than that actual process. What follows is some overall advice to pass along to your children regarding successful interviewing strategies:
Think about how you connect the skill you are illustrating to experience with specific examples.  Do this for multiple skills and experiences, not just one, since you do not know what you will be asked related to any of the soft skills companies are looking for such as teamwork, decision making, persuasion, communication, time management, multi-tasking, leadership, creativity, digital fluency, goal setting and achievement, problem-solving, and adaptability. An oft-used method for this is the STAR method:
S – Describe the Situation you were in; or
T – the Task you needed to accomplish
A – Describe the Actions you took; and
R – the Results of those actions
Use relevant details when telling stories to illustrate skill sets – get rid of the unnecessary fluff. And you don't want an overabundance of technical details unless you are speaking to a fellow technical person within the company.
You need to work with what you have – if you are a sophomore, you are going to still be talking about high school and early college experiences. As you get deeper into your education, that will shift.
Time yourself with a stopwatch and then figure out how to adjust appropriately. Even if you are good at thinking on your feet and adapting, you still need to practice. Practice both technical and skills-based interview questions. And make sure to practice OUT LOUD. It's very different in your head.
If it's a lengthy interview process, take breaks that are offered even if you don't need them. Don't be afraid to PAUSE – they are not as long as they feel and help you collect your thoughts and listen to what the interviewer is saying. Take a sip of water. Take a beat. It's okay to do so!
Many companies are moving away from in-person interviews even for full-time positions, even well before COVID, so you need to be prepared for interviews via technology. Some companies will do a dialogue via Skype or Zoom, but others will have you video your interview answers and send them to the company with no actual dialogue.
You can use the GlassDoor site (sort of like Rate My Professor but for interviewing at companies) to see what kinds of questions were asked, how hard the interview was, and what the result was. You will need to set up a profile on the site by reviewing a company if you want access to full information.
Make sure you have an answer to a very common final question from an interviewer: "Do you have any questions for us?" The very worst thing you can say is, "No." You want to get at what the company culture is and how you would fit into that framework.
Many of your campus Career Centers have the ability to host mock interviews onsite and will give you extensive feedback. It's never a waste of time to get experience talking to prospective employers, and the more practice you have selling yourself, the more comfortable you will become doing so!
You can also offer up references which you should have secured prior to interviewing. Make certain you know How to Ask for A Reference.
And, if you get a job offer, read our blog How to Negotiate Your Salary.
Pass on these great tips, tell your friends and like us on Facebook, Instagram, Twitter, and Pinterest. Find out more about how to use HaveUHeard as a great resource. Sign up for other great tips at haveuheard.com.