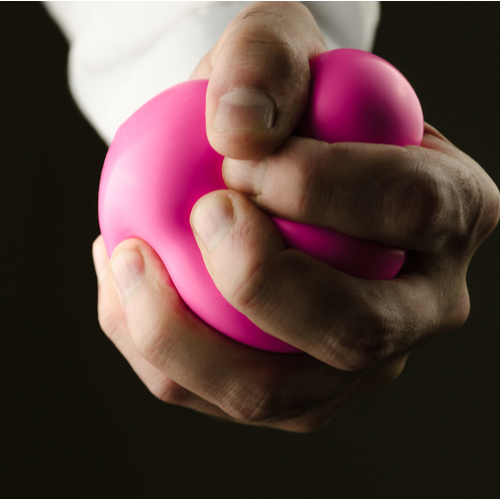 Stress Happens to All of Us
Stress happens to all of us, including our kids. As though a full schedule and trying to maintain a social life isn't enough to cause a little stress, our students have things like exams, jobs, and in most cases these days, if not all, online classes, which can bring about a new source of tension.
Every college is on top of being there for students when things can get emotionally rocky. They offer various programs, resources, counseling, workshops, training; most of which are free to our students. Each school has its own counseling programs; some of which can be done online. There are often presentations that address various topics that may cause stress for college students. Often, colleges help students prepare for exams by offering relaxation techniques right when they are needed most. Students can look for guided meditations around campus or, perhaps, begin doing yoga.
There are also apps that can be used as portable stress management tools. Each one works differently and is focused on various issues that may be the cause of stress or simply offer ways to reduce it.  One of our family's favorites is Headspace, a meditation app. We all know that a fitness routine can be helpful in sustaining one's stress levels and each school makes Staying Fit fairly easy. You can also remind your students of the basic rules of preventing stress by eating well and getting enough sleep, avoiding procrastination, and staying away from stimulants like coffee and energy drinks, often used to fuel late-night study binges that can inevitably lead to a crash later on.
Stress is different for everyone; as is one's triggers. There are many options available on each campus to find ways to reduce it; the key is finding which program works best for each student. Don't be afraid to reach out. You are definitely not alone. Check out what your school has to say on the matter in our The Stress of College blog.
You may also want to read our blog Managing College Chaos, When to Intervene, which was written by our guest blogger, Priscilla Beth Baker, an academic advisor at a large university and the mother of two college-aged sons. We also have some suggestions for a care package during exams, when stress tends to be at its peak.
Pass on these great tips, tell your friends and like us on Facebook, Instagram, Twitter, and Pinterest. Find out more about how to use HaveUHeard as a great resource. Sign up for other great tips at haveuheard.com.