HaveUHeard.com includes links to third-party websites and advertisements for third-party products and services. Product and service-specific opinions mentioned within the content of our blogs are entirely the opinions of the HaveUHeard.com team and its staff. It is our hope that you will find value in the products and services these third-party organizations represent, and patronize these businesses. Such advertising and marketing partnerships help make our efforts at HaveUHeard.com possible. Thank you for your support and ongoing interest. For additional information, please read our full HaveUHeard.com Disclosure Statement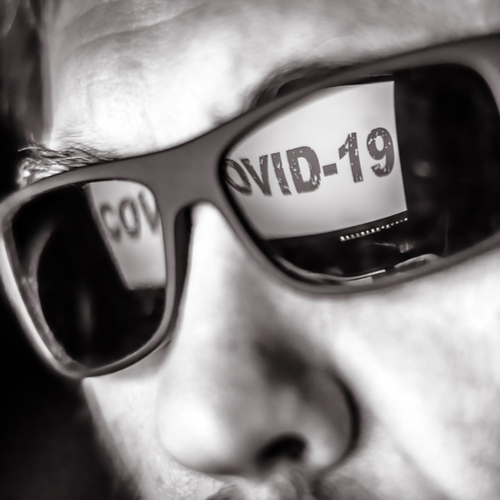 Loans and COVID, here's how to navigate…
On top of everything else in this crazy COVID world, you are worried about student loans. Here are some answers to questions you might have. The Coronavirus Aid, Relief, and Economic Security (CARES) Act enables you to pause payments on federal student loans. In fact, payments on federal student debt are suspended from March 13, 2020, to September 30, 2020. You do not have to do anything to qualify for this administrative forbearance as it is automatic. And, no interest on your loans will accrue during the time period when payment obligations are suspended. This stimulus package relief applies only to federal student loans, though. If you have private student loans, you're still obligated to pay them. You will want to contact your student loan servicer for emergency options available to you. If you're looking to save money, you may want to research refinancing options, which are only available through private lenders. Stay healthy and safe in this COVID time, take a deep breath, and read on.
Should I keep paying my student loan if I am able to?
All payments made from March 13th through September 30th will be applied to your principal and this may be a great opportunity to pay your principal loan down (after any unpaid interest prior to March 13, 2020, is paid) if you are able to. You should make sure you have enough funds to maintain your current living expenses or if you believe you will need the money to help you with future cash needs. During this time, interest will continue to accrue and at the end of this forbearance, unpaid interest will not be added to your outstanding principal balance. If you postpone payments after this exemption period, then the accrued interest could be added to your outstanding principal balance.
Does the CARES ACT include student loan forgiveness if I have lost my job?
Student loan forgiveness is not part of the CARES act and, as of now, Forgiveness options are only for those doing qualified public-service work and those who have paid their loans for a long enough period and are on an income-driven repayment plan. If your income has changed and you would like to recalculate or apply for an Income-Driven Repayment (IDR) plan, visit StudentAid.gov. If approved, the IDR payment plan will begin after the forbearance ends. You will still have multiple options for student loans after the waiver period such as economic hardship deferment, unemployment deferment, forbearance, or choosing an income-driven plan. If you qualify for this, interest will be covered on subsidized loans so your balance will not rise during the time you are not making payments
Should I switch my loan to a private student loan?
While this depends on your personal situation, if you are not in a private loan program, refinancing your federal student loan may mean giving up other benefits of a federal student loan such as loan forgiveness; income-based payment options, and other benefits. It is important to analyze the advantages and disadvantages of refinancing. If you currently have a private student loan, you may want to run many of the calculators and tools available to see how much you would save by refinancing. Grad PLUS and Parent PLUS loans are typically the loans that would most likely benefit from this strategy since they tend to carry higher interest rates, depending on the year they were obtained. You could check with one of the private student loan companies including:
Student Loan Hero – Compare your student loan options by  University to help you make an informed decision
Tracey Kinker Gebert is one of the founders of HaveUHeard as well as a Florida licensed CPA with over 37 years of public accounting experience.
Pass on these great COVID time student loan tips, tell your friends, and like us on Facebook, Instagram, Twitter, and Pinterest. Find out more about how to use HaveUHeard as a great resource. Sign up for other great tips at haveuheard.com.