HaveUHeard.com includes links to third-party websites and advertisements for third-party products and services. Product and service-specific opinions mentioned within the content of our blogs are entirely the opinions of the HaveUHeard.com team and its staff. It is our hope that you will find value in the products and services these third-party organizations represent, and patronize these businesses. Such advertising and marketing partnerships help make our efforts at HaveUHeard.com possible. Thank you for your support and ongoing interest. For additional information, please read our full HaveUHeard.com Disclosure Statement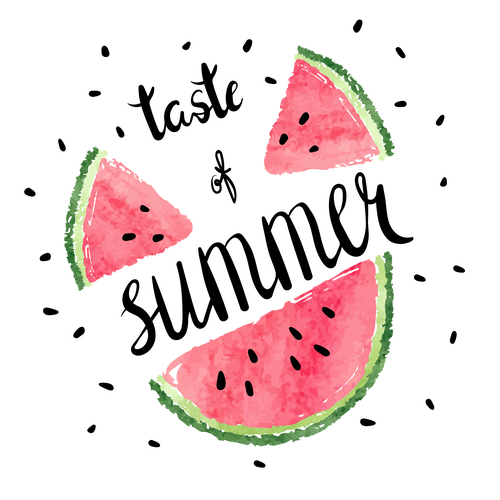 Cool Down This Summer With These Recipes
Living in Florida, we are used to warmer temperatures. Generally speaking, eating light is imperative with summer temps in the mid to upper 90's. Another key point is the abundance of fresh fruits and vegetables.  In other words, this is the perfect time to get your daily intake of fresh produce.  Another key point is they are wonderful ingredients in food or drinks. With that in mind, here are my favorite taste of summer recipes.
Lighter Fare
To point out, slaving over a stove on a hot, humid day holds no appeal. Additionally, eating heartier meals is more of a cooler weather thing. My preference for refreshing summer meals includes salads, salsas, carpaccio, and ceviches.
Salads
To explain, I'm a huge lover of salads. As a matter of fact, each meal I prepare is accompanied by a side salad. That is unless it is my entree. With this in mind, I have discovered so many amazing salads that utilize some of the summer's freshest produce.
Greek Salad 
For example, I tend to follow a Meditteranean diet. And, as a result of a trip to Greece, authentic greek salads are now a favorite. In fact, grilled salmon, chicken, shrimp, and even a grilled sliced steak are great additions to a Greek salad. In general, all you need are ripe red tomatoes, an English cucumber, a green pepper, kalamata olives, capers, red onion, and Greek feta cheese. Consider substituting Violife feta for a dairy-free option.
To begin with, for a four to six serving of dressing, whisk together 2 tbs of red wine vinegar, 1 small garlic clove grated or finely minced, 1/2 tsp dried oregano, and black pepper, and 1/2 tsp of kosher salt. Next, add a 1/4 cup olive oil while whisking. Slice up the tomatoes into wedges, the cucumbers into 1/2 inch slices (you can leave the skin on), the green pepper into 1/4 inch slices. Arrange them in a serving bowl. Top with olives, drained capers, and red onions thinly sliced into rings. Pour some of the dressing over the salad. Finally, add slices of feta on top of the salad and pour the remaining dressing.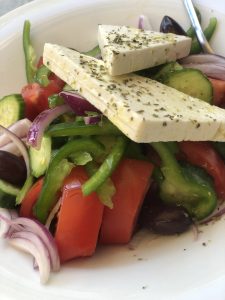 Cherry Tomato Caesar Salad
For the most part, this is definitely not a traditional caesar. Of course, you can serve with a protein of your choice. First, for a four-serving recipe, whisk together 2 minced garlic cloves, 1/4 tsp fine sea salt, 2 tsp lemon juice, 3/4 tsp Worcestershire sauce followed by whisking in 3 tbsp extra-virgin olive oil.  Second, place 4 crisp romaine lettuce leaves on a platter and drizzle with the dressing. Third, scatter 1/2 lb of cherry tomatoes, halved. Specifically, the mixed color ones. Not only do they taste delicious but they add color to the plate. Next, evenly distribute four coarsely chopped anchovies that are packed in oil. Drizzle with more dressing. Last, using a vegetable peeler, add approximately 1 1/2 ounces of Parmesan.  Drizzle the remainder of the dressing and finish with pepper.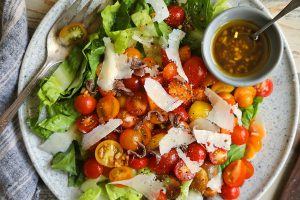 Roasted Caprese Salad
Similarly, this simple recipe from Giada De Laurentiis is great as a stand along or used with other recipes.  In fact, instead of serving as I side, I top it on breaded eggplant cutlets.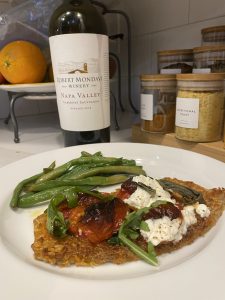 Salsas
Even though I typically make traditional salsas or pico de gallo, I have been testing out newer ones. Besides they are easy to make and hold up in the fridge for the week. Make a batch on Sunday to last the week. Presently, I am loving salsas made with mangos, kiwi, strawberries, pineapples, and peaches. You can top them on Red snapper, salmon, and branzino or just serve with plantains or regular chips.
My favorites salsas are kiwi salsa, mango salsa, pineapple salsa, strawberry pineapple salsa, peach salsa… pretty much almost any fruit can be made into fresh salsa. Most use jalapeno, lime juice, cilantro, and red onions, salt, and pepper.
For the traditional salsa, I use a small minced red onion, red wine vinegar, chopped ripe tomatoes (Use Roma tomatoes as they have the fewest seeds if they are in season), minced jalapeno, fresh chopped cilantro, fresh lime juice, and salt to taste.
Another point overlooked? Chopping and mincing are great stress relievers. In actuality, this was what attracted me to spend hours in the kitchen.
Ceviches & Carpaccios
Have you picked up on a pattern that I spend my summers eating primarily cooler foods? It's just way too hot to be cooking over a hot stove and eating heavy.
Ceviche
Ceviche can be made with shrimp, bay scallops, or almost any fish. Make certain you are using fresh fish and know the source. This would include snapper, bass, halibut, sole, or flounder. My preference is for shrimp and bay scallops. The acid in the lime and orange juice cures the fish. This can take a few hours. Other ingredients include red or white onions, red bell pepper, jalapeno, cilantro and cumin, salt, pepper. Depending on your spice level, you can add chile powder.
Serve with tortilla chips or plantain chips.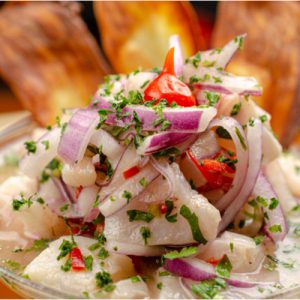 Sea Scallop Carpaccio
We made this super fresh sea scallop recently. David Tanis' version is on NY Times Cooking. Up the quantities in the recipe if having as an entree.  All you need are shallots, red wine vinegar, sea scallops (for three of us, we used 12), cherry tomatoes, red pepper flakes, capers, basil, lime, sea salt, and extra virgin olive oil. You can pickle the shallots up to two days in advance.
This is one of those really quick recipes. You slice each scallop into thin slices, arrange halved cherry tomatoes around each plate and sprinkle with salt, red pepper flakes, capers, and the pickled shallot. Next, garnish with basil and squeeze lime juice and drizzle olive oil on top.
Dinner Dishes
I live in a condo that does not allow me to grill on my patio. In light of that, I use a reversible grill pan like this one which works great on a flat top stove. There is also the option to get a small charcoal grill, an electric grill, or I can use the community grill.
Ahi Tuna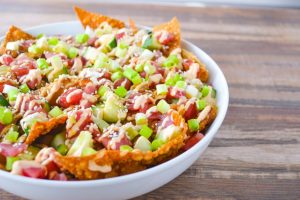 Tuna Sliders The original recipe came from Chew Out Loud and I have made it many times. It is one of my favorite burger recipes. The adaptations I made were swapping out the lean ground beef for ahi tuna. You can dice the tuna, which I do, or grind it in a food processor. Tamari is a wonderful gluten-free soy sauce substitute. Other subs include organic cane sugar and Gourmet Garden ginger paste. A time-saving hack is to buy a cabbage coleslaw mix at the grocery store. Don't add the dressing, wonton noodles, or almonds. I love Ciabatta rolls and will scoop out the extra dough which creates a vessel for the burger. In lieu of bread try butter lettuce.
Shrimp
BBQ Pineapple Shrimp Kabobs – I worked for a barbecue restaurant chain for 13 years. In addition to being known for their barbecue ribs, one of the top sellers was pineapple and barbecue shrimp skewers. For this reason, this became one of my favorites on their menu. At the time, I was still eating meat, pork & chicken. But, a girl can only eat so many ribs over a decade-plus. Henceforth, I made some adaptations to suit my taste resulting in this sweet, spicy, and citrusy recipe. Who doesn't love sweet and spicy?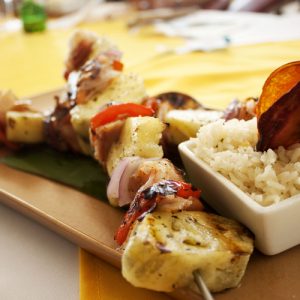 Honey Garlic Butter Shrimp in Coconut Milk from Tieghan Gerard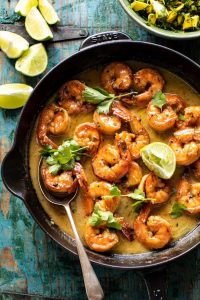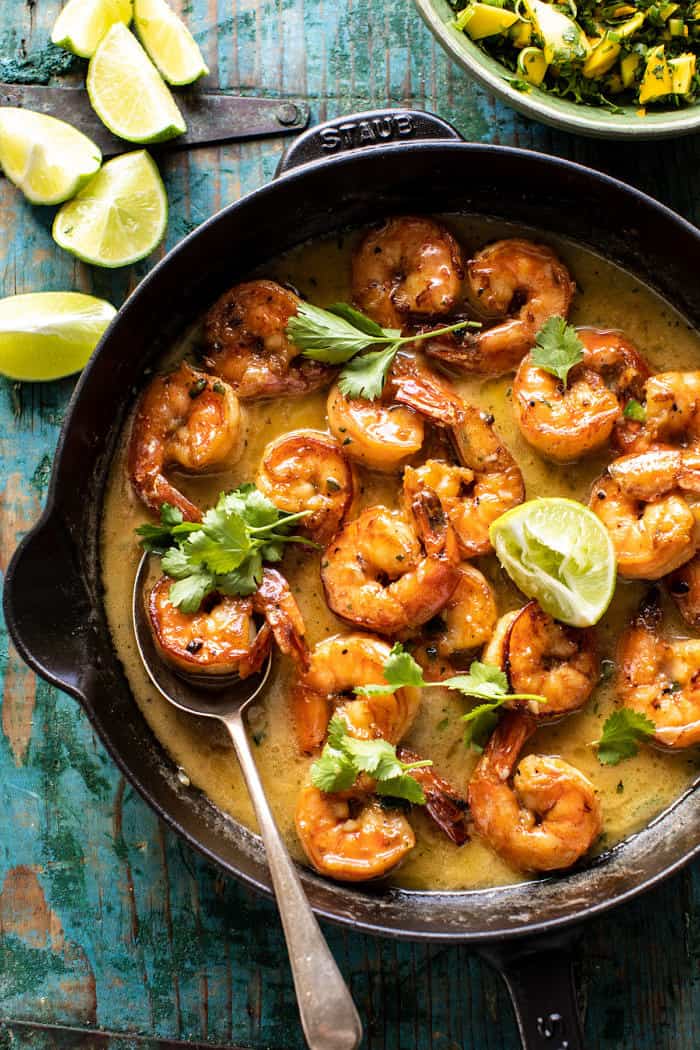 Chicken
Grilled Chicken Skewers With Tarragon and Yogurt – Clare De Boer. Of course, like most recipes, if you do not eat chicken, there are notable substitutes. I switched it up with swordfish which is firm enough to hold up to the marinade and grilling. Remember, this is a recipe that requires 1 hour plus marinating and resting.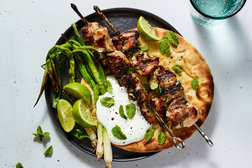 Tofu
Superiority Burger's Crispy Fried Tofu Sandwich – Alexa Weibel, Brooks Headley. This recipe requires patience as you do need to brine the fried tofu in a pickle brine overnight. Pickle juice makes a great brine, something I was not aware of. The recipe calls for 1 1/2 cups of pickle juice. The recipe calls for a tsp of gochugaru. Lucky for me, a friend of mine is Korean. She was kind enough to give me a small jar filled with this spice. I strongly encourage you to have some in your pantry as more and more recipes call for this spice. You can always substitute red-pepper flakes.
Drinks
Summertime is also a great time to try out some refreshing drinks. Although red wine is my drink of choice, I am all for trying some fruity and fun drinks.  I'm not a tequila person. To explain, a honeymoon mishap in Mexico that involved a blindfolded pinata game and tequila shots did not end well. Suffice it to say, it was not one of my proudest moments. But, that was a long time ago so I have been known to imbibe every once in a while.
Aperol Spritz – We were first introduced to this bright orange drink on a trip to Italy. Consequently, after many tries, it is now one of my favorite summer drinks. So simple to make, too!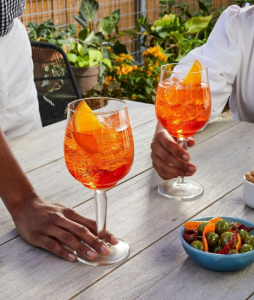 Rosé all day – There is nothing like a rosé slushie on a hot day. Or just over some ice. Choose from the many best rose brands available.
Mojito's –  traditional or try mango, strawberry, or peach.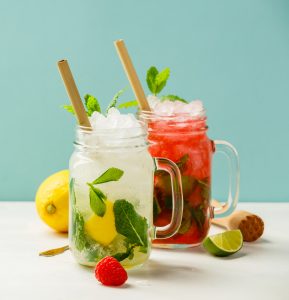 Spicy Margaritas – This easy, refreshing drink has a new spin.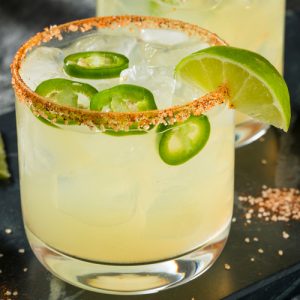 Ultimately, summer season is the perfect time to try some refreshing cooler recipes especially during a heat wave.
Pass on these great tips, tell your friends and like us on Facebook, Instagram, Twitter, and Pinterest. Sign up for other great tips at haveuheard.com.