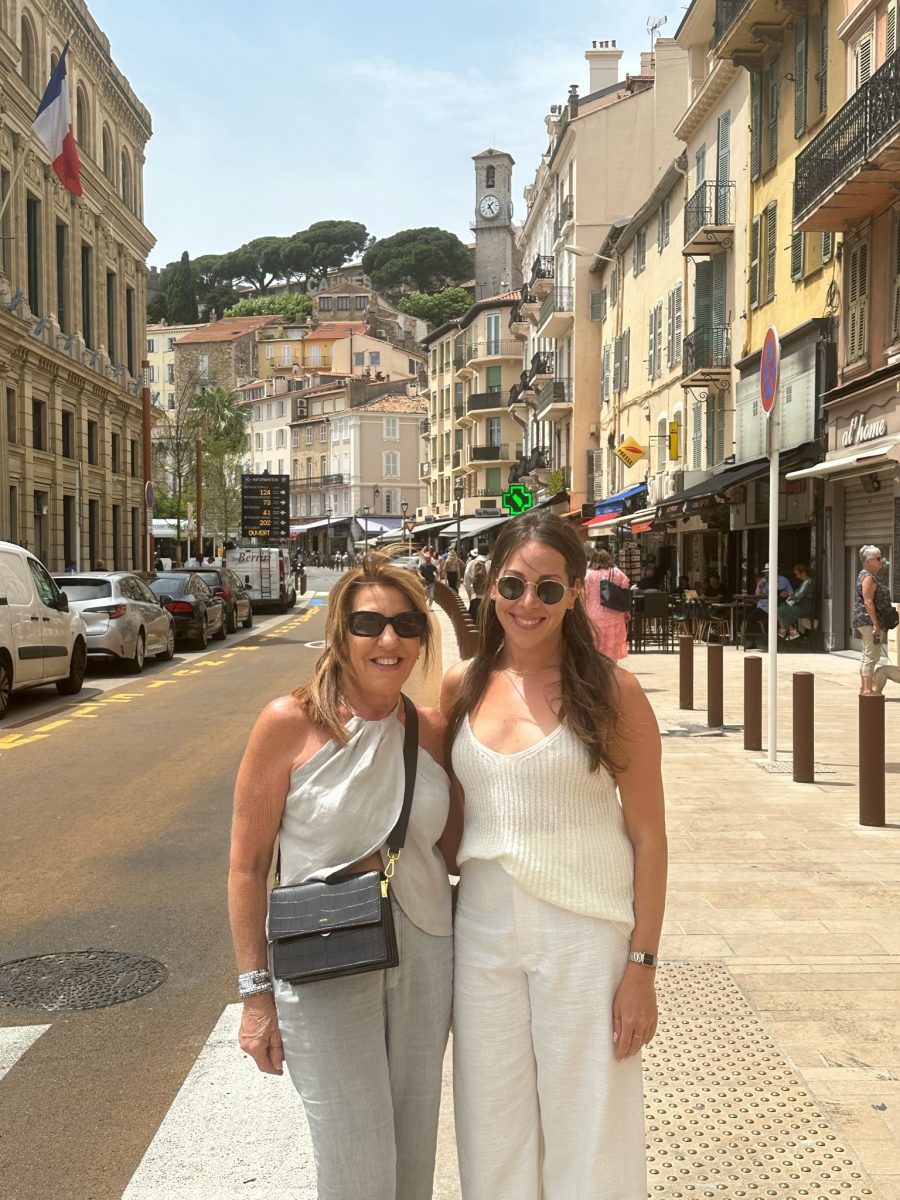 Cannes Allure
When you think of Cannes, you probably think of the Cannes Film Festival, upscale hotels, designer stores along the palm-lined La Croisette, and beautiful beaches. Not to be missed is their historical area filled with cafes, boutiques, and art galleries.
Cannes Lion
Cannes was one of our favorite places to visit. Our visit coincided with Cannes Lions 2023. My younger daughter works in digital advertising, so we knew this event would take place during our visit.  Cannes Lions is a global event for those in advertising and creative communications,  attracting companies including Meta, TikTok, Spotify, Twitter, Apple, Pinterest, Disney, and the larger advertising agencies. It does take up most of La Croisette, the palm tree-lined boulevard that runs parallel to the beach.
Since we all work in advertising/marketing, it was fascinating to see all the activations, from private beach clubs (Pinterest Beach) to TikTok Cabana.
La Croisette
La Croisette is often compared to Promenade des Anglais in Nice because it is a wide walk with great views of the Mediterranean, upscale stores, and luxury hotels. During our visit, it was wall-to-wall people attending Cannes Lion. To escape the thousands of attendees, we went to Rue d'Antibes. This is where you want to go if you love to shop.  But before that, our shopping began on La Croisette, where you will find many designer stores. My daughters wanted to check out Saint Laurent. That was our first stop. If you are looking to grab a French designer bag, the prices are less than in the States, and you will get back the VAT tax after uploading it to the kiosk in the airport. Ask the shop for the form, provided it amounts to more than €100.01.
From the moment we entered, the staff was attentive and professional. We were offered champagne as we looked around their store, which was beautiful. I remember my first designer purchase and satisfaction when I could afford to treat myself. Watching my daughters have that same reaction was a proud mom moment. I could have purchased it for them. My thought process is complicated. I paid for the entire trip and am proud of their hard work. Both of them do not indulge in extravagant purchases. IMO, I believe they would appreciate it more if they bought it for themselves.
The Charm of Cannes
We spent the rest of the time wandering the charming streets filled with local shops, cafes, and restaurants and taking in some luxury hotels, including Carlton Cannes, built in 1913 and set along La Croisette. It is stunning.  We also went to Le Suquet, a Roman settlement above the city. Here you will find steep cobbled streets and family-run restaurants.
While we did not take a picture on the red carpet in front of Palais des Festivals et des Congrès, we did get close. Again, there were sites we had hoped to visit, but time got the best of us. I would recommend visiting The Villa Rothschild, a historic mansion in Cannes. Today, it is a media library.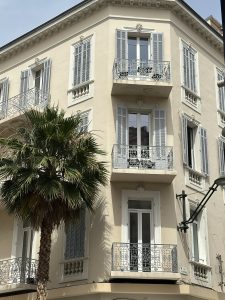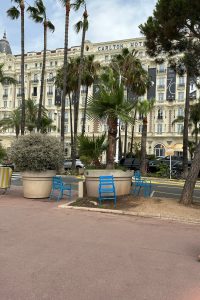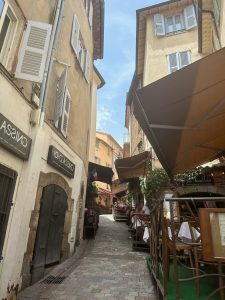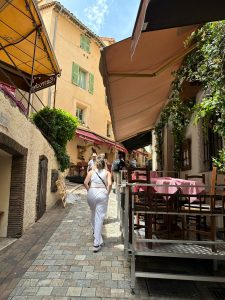 A Side Trip to Antibes
Antibes is a town enclosed by 16th-century ramparts. Our guide drove us through the town and walked around  Marché Provençal. We have visited many markets throughout this trip and I am always in awe of the freshness, the vibrant colors, and the variety of fruits and vegetables. You can also visit the Picasso Museum. Picasso lived and worked in Antibes briefly, and the museum displays close to 250 of his original works.
It was on our way to Cannes, which we were excited to visit. A typical 30-minute drive, but traffic is congested, especially when you take the coastal drive. It did allow us to see other places like Juan-les Pins, a seaside town very popular with the French looking to get away.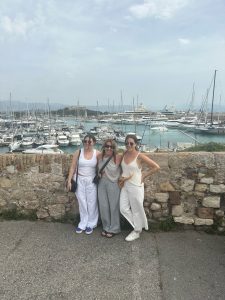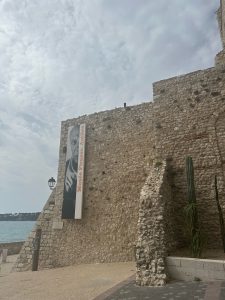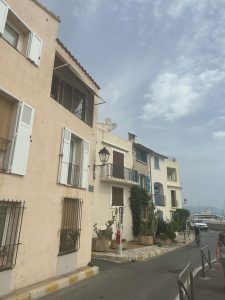 We took day trips throughout the French Riviera. Try to include at least a few day trips.  Click here to learn more about the day trips we took.
Pass on these great tips, tell your friends, and like us on Instagram,  TikTok, and Pinterest.