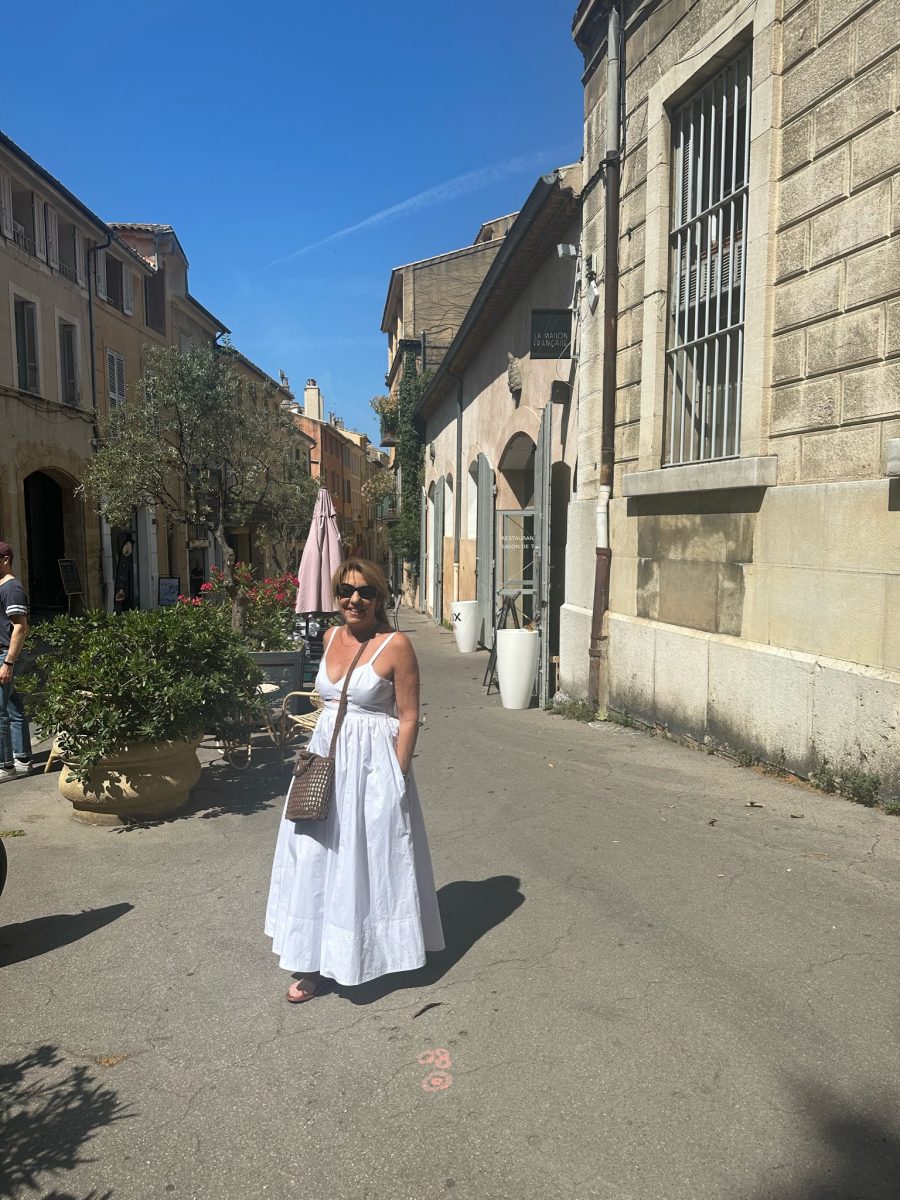 The City of A Thousand Fountains
We were excited to visit this college town known for its fountains of all shapes and sizes. We experienced charming streets (Rue Fernand Dol), food markets, Cours Mirabeau, the main street in Aix-en-Provence, and Le Grande Marché (open Tuesdays, Thursdays, and Saturdays). Of course, you must experience the Lavender Fields. It was the impetus for our stay in Marseilles, as it is a 30-minute drive.  Aix-en-Provence is the birthplace of impressionist painter Paul Cézanne and a university and artists' town. We discovered a town of fountains, cafes, restaurants, shops, and markets.
My daughters are fans of the brand Caudalie for skin care products that are natural and clean. So when we stumbled upon their shop in Aix-en-Provence, we all stocked up as it is much less expensive to purchase in France than in the United States. I use the Premier Cru Anti-Aging cream,  anti-aging serum, and eye cream. It has been a few months, and I have to say, the French know how to do skin products. You can purchase it in the U.S.  at Sephora and Nordstrom's or their website.  If you are in Aix en Provence, definitely check out their store. It is almost a 30% savings.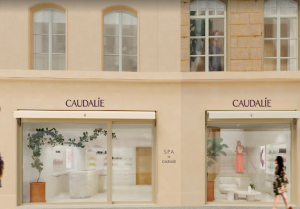 Must-sees include:
Cours Mirabeau – This is the main street. This pedestrian avenue has shops, restaurants, clothing stores, chocolatiers, patisseries, and gelato stands.
Marché aux Fruits et Légumes – We bought these delicious homemade jams at this outdoor market.
Buy Madeleines from Christophe Madeleines- You'll find it by the line on Rue Gaston.
Shopping on Rue Clemenceau and Rue Marius Reynard streets
Rue Fernand Dol – is particularly charming with its pastel façades and white wooden doors. Be sure to visit the agnès B. and Confiserie Bremond shops nearby.
Place des Cardeurs (Forum des Cardeurs) is in the city's center. It is on the site of the old Jewish quarter from the Middle Ages. You will find restaurants, cafes, bars, and a lively atmosphere.
Place des quatre dauphins –  Location of the Fountain of the Four Dauphins.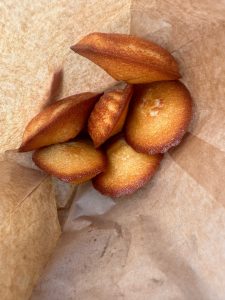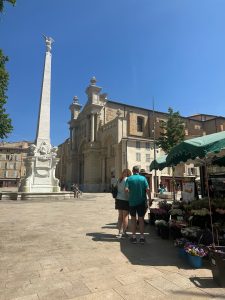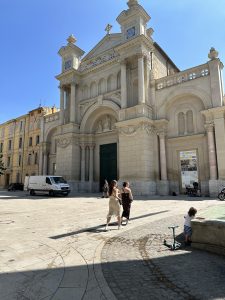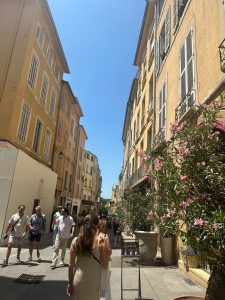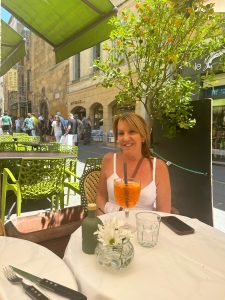 Love The Wine Your With
We love trying new wines. Winery and vineyard tours are an activity we typically do when visiting a new country. And, of course, France is known for their wines. Aix-en-Provence is known predominantly for its rosé, which accounts for nearly 75% of wine production.
Our visit to Aix-en-Province included a tour with an expert wine guide. Caroline is knowledgeable, engaging, and fun to hang with. And she goes by Caro Wine. The winery she took us to is Domaine Bargemone.  Our guide, Filipina, was so welcoming and informative. This traditional Provence vineyard has been dedicated to producing Rosé (90+%) and white wine (10%) "Côteaux d'Aix en Provence" for a few decades. Their new cellar opened, and they added a green rooftop, an outdoor terrace. The inside is open, airy, and filled with light. Outside is a terrace overlooking the vineyard and stairs up to their green rooftop. This is all purposely designed as a gesture to their organic agriculture.
They do not ship their wine to the U.S., but we returned home with a bottle in our suitcase.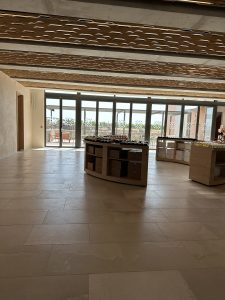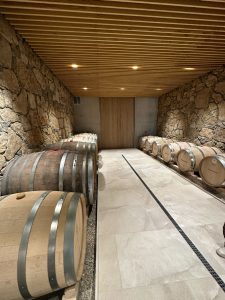 Lavender Fields Forever
On our drive back to Aix en Provence to drop off Caroline, our driver stopped at one of the lavender fields. It truly is a site to behold, bees and all.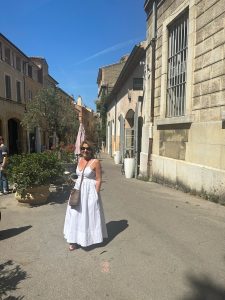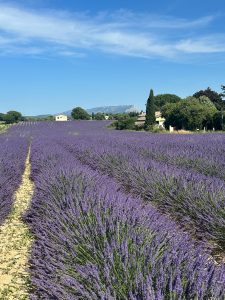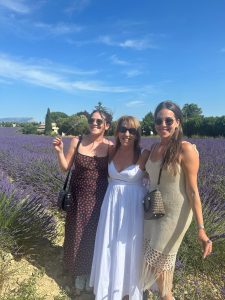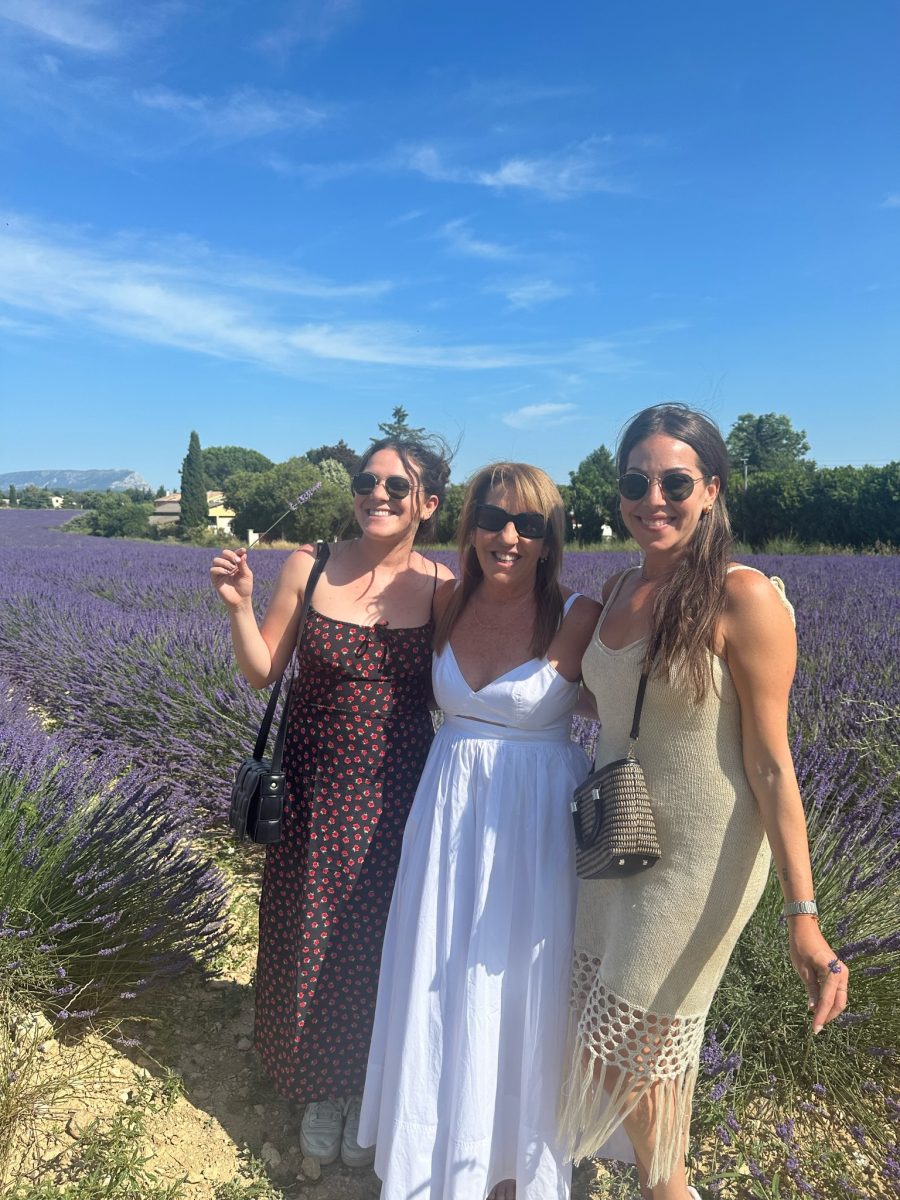 Our mother-daughter trip to  Côte d'Azur was indeed a once-in-a-lifetime experience. From the stunning beaches and crystal-clear waters to the charming villages and vibrant cities, this region offers something for everyone. We explored the glamorous city of Nice, indulged in delicious cuisine in Cannes, stood amongst the lavender fields in Aix-en-Provence and soaked up the sun on the picturesque beaches. The memories we made together will forever hold a special place in our hearts.