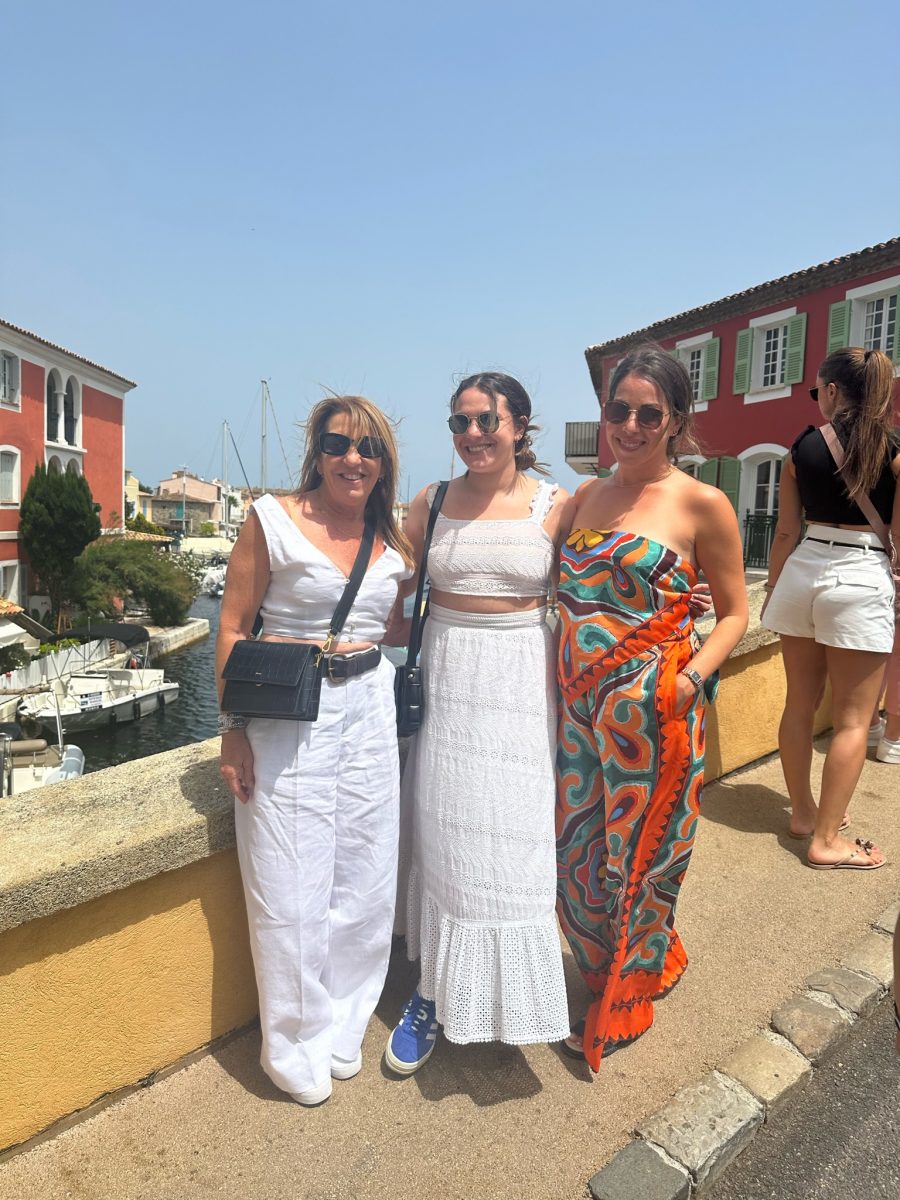 St Tropez… J'Adore
This glamorous location, lined with beautiful yachts, started as a fishing village with a vibrant cultural scene attracting artists, writers, and celebrities. Now you can wander the cobblestone streets filled with boutiques, cafes, and art galleries. They're also known for their trendy beach clubs and restaurants, some of which are quite opulent. And although we only had part of a day here, it is easy to fall in love with St. Tropez.
Getting There: Car or Ferry
The drive from Nice to Saint Maxime is over an hour. We took the ferry to get to St. Tropez as it offers wonderful views and is faster than driving, according to our guide. The ferry is 9 € per person. We were surprised by how rough the current was, by our boating experience estimations, 3-5 ft. It was not the most enjoyable ride since we had to stay seated and inside. But well worth saving an hour of drive time.
The Yachts
It's hard not to notice the yachts lining the harbor. And it's simple to see why St. Tropez is renowned as a playground for the rich and famous during the summer months. She has the most amazing yachts. Along the water, there are an abundance of artists too. We thought what a wonderful way to visit the French Riviera. Girls can dream.
Shopping in St. Tropez
Winding through the cobblestone streets, you'll find luxury designer stores and smaller shops. They had the open-air market at the historical landmark Place des Lices on the day we arrived. The market sells food, souvenirs, clothes, fashion accessories, crafts, and more.  It takes place on Tuesdays and Saturdays.  There was even a Chanel pop-up store.
Restaurants
We did not make reservations, which I would strongly recommend, so we were not able to get into Dior De Lices located in the Jardins de L'Ambassade; Dior the fashion brand, has a fantastic restaurant in St Tropez, with a 3 Star Michelin Chef leading the kitchen. If not for a meal, stop by for some coffee, desserts, people-watching, and, of course, shopping.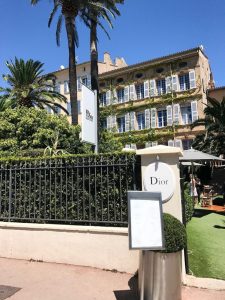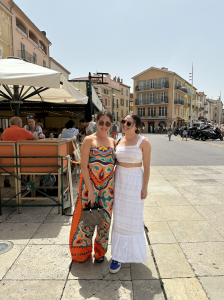 We ate at Le Cafe de Paris. If you plan on eating lunch or dinner and have a specific restaurant in mind, make advance reservations.
Quick Stop at Port Grimaud
On our drive back to Nice, we stopped at Port Grimaud. The town of Port Grimaud was intentionally built to look like Venice; some even call it the Venice of Provence. It is mainly small shops and restaurants. This was not my favorite place to visit since we only had 45 minutes. That meant missing out on visiting the villages of Grimaud.  In hindsight, I would have preferred spending extra time in St. Tropez.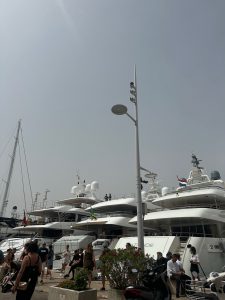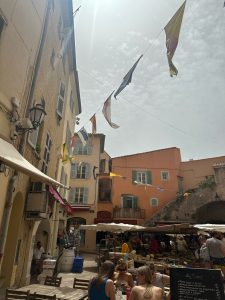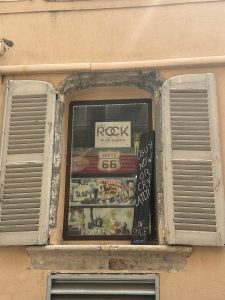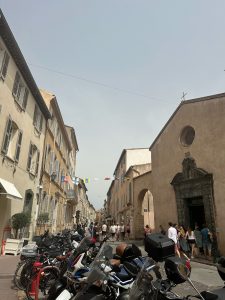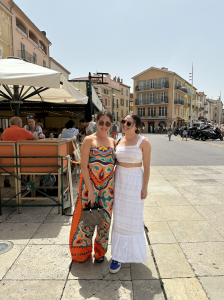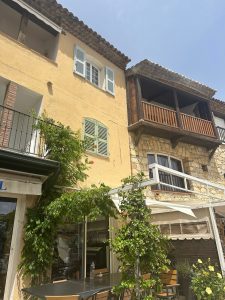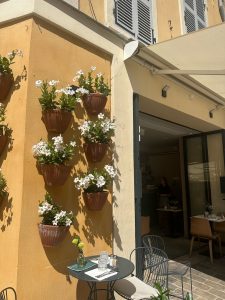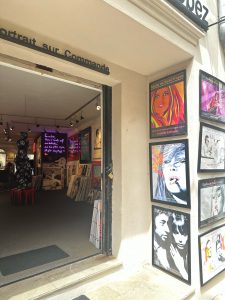 We took day trips throughout the French Riviera. Try to include at least a few day trips.  Click here to learn more about the day trips we took.
Pass on these great tips, tell your friends, and like us on Instagram,  TikTok, and Pinterest.