HaveUHeard.com includes links to third-party websites and advertisements for third-party products and services. Product and service-specific opinions mentioned within the content of our blogs are entirely the opinions of the HaveUHeard.com team and its staff. It is our hope that you will find value in the products and services these third-party organizations represent, and patronize these businesses. Such advertising and marketing partnerships help make our efforts at HaveUHeard.com possible. Thank you for your support and ongoing interest. For additional information, please read our full HaveUHeard.com Disclosure Statement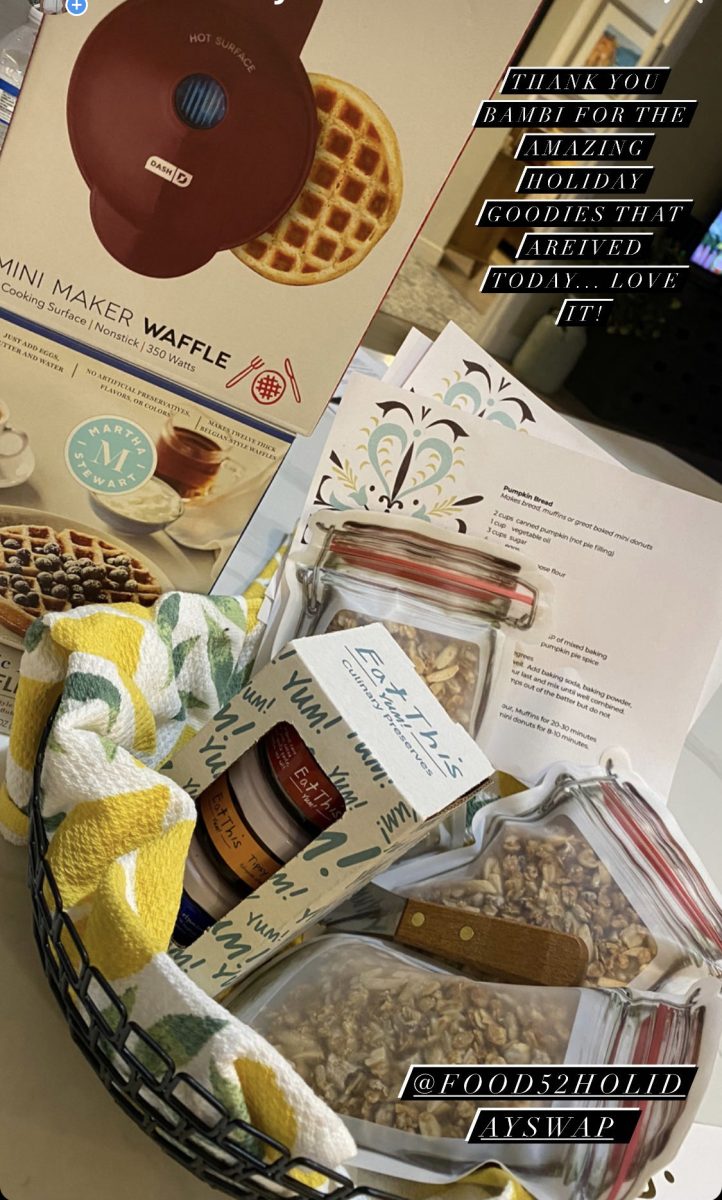 A Secret Santa for Food Lovers
I'm a big fan of the website Food52. It is a community of food lovers from all over to share recipes. I was especially excited when I received an email with information for the Food52 Holiday Swap.
Personally, I love belonging to this food community. You can share or find recipes, watch cooking demonstrations and get help with kitchen and home questions. They also have a shop that sells home goods and crafts, kitchenware. They even have a collaboration with Nordstrom.
How It Started
According to the Food52 website, the swap began 11 years ago. That is when an F52er Noëlle (aka, enbe) posted on the Hotline, suggesting a simple food-centered gift exchange between members of the community.
All participants donate to Food52's annual charity partner. This year it is Feeding America®. The cost to participate is an entry donation of $10 – $200.
What is the Holiday Swap
The holiday swap participants mail a care package to their giftee It is recommended to include a homemade item and holiday surprises. Food52 provides you with information about your giftee. This includes their food likes and their Food52 profile with items from the shop. The cost of participating is a minimum donation of a least $10 to Feeding America®.
Because Feeding America® is one of the charities on my list of charities to donate to, I made this my end-of-year donation.
What I Sent To My Giftee
My giftee resides in Oregan. I was told that she loves creativity, the arts, wine, or craft lager and is an adventurous eater. She also is a coffee fiend and prefers salt over sweet. Since we were also asked to create a profile, I knew one of the items she wanted was the Five Two Ultimate Apron with Built-In Pot Holders.
I also added in Ina Garten's Modern Comfort Food cookbook, 12 Days of Coffee Advent Calendar Christmas Gift Set, a 12 bottle collection of hot sauces, and a Rae Dunn Holiday Baking Set. Finally, because my homemade item would not be able to withstand shipping, I did provide a recipe for my Potato Kiegel.
When my giftee received her package, she posted the kindest thank you on the Food52 IG page.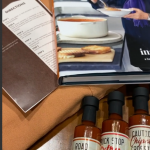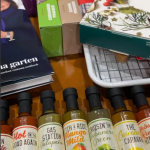 What I Received From My Food52 Holiday Swap Buddy
The second week of December I received the most thoughtful package from my Food52 Holiday Swap buddy along with a personalized note. Like myself, it was her first time participating. Because you do create a profile, mine was filled with breakfast goodies including three packages of granola, a mini waffle maker and waffle mix, three types of jams, two lemon dish towels (how did she know I love lemons), and recipes for pumpkin bread, zucchini orange bread, and Inn at Machester (VT) granola.
A Food Community Comes Together
This year they had 1,264 participants from around the world and raised over $25,390 for Feeding America. The New York Times wrote an article on the 2020 food swap.
I truly love the idea behind this event and looking forward to participating in 2022.
You can follow their Holiday Swap on Instagram to see some of the amazing packages that the Food52 community created for their giftees.
Pass on these great tips, tell your friends, and follow us on Instagram and Pinterest. Sign up for other great tips at HaveuHeard.