HaveUHeard.com includes links to third-party websites and advertisements for third-party products and services. Product and service-specific opinions mentioned within the content of our blogs are entirely the opinions of the HaveUHeard.com team and its staff. It is our hope that you will find value in the products and services these third-party organizations represent, and patronize these businesses. Such advertising and marketing partnerships help make our efforts at HaveUHeard.com possible. Thank you for your support and ongoing interest. For additional information, please read our full HaveUHeard.com Disclosure Statement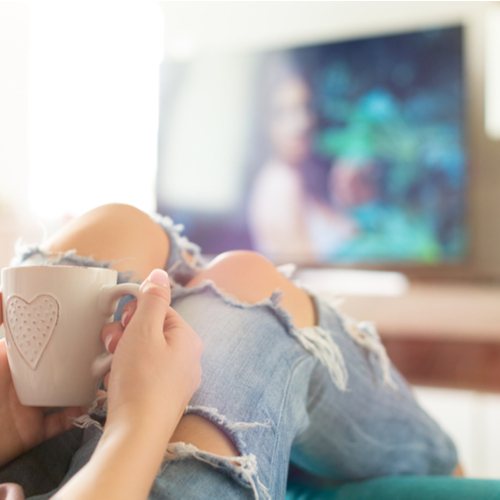 It Uncomplicates My Life
For years, I have been thumbing my nose at family members who watch Hallmark movies. I also laugh at them for reading romance novels and watching sappy reality television shows. I am not meaning to sound snobby. Truthfully, it's hard to embrace programs that create an unrealistic happily-ever-after narrative. It's the same rationale I apply to fairy tales. To me, it creates unrealistic expectations. Of course, I know fairy tales are fictitious.  I'm pretty confident that prince charming is not going to mysteriously show up on my doorstep or find my missing glass slipper. Nor do I believe he will wake me from an unconscious state.
Now, that does not mean I don't feel that life is filled with romance and love. I met my husband while I was out one night with friends. To me, Hallmark movies (and many other romance movies) are scripted, predictable (typically within the first minute or so) and unrealistic. However, my opinion changed last Christmas. I think I started watching a few of the Christmas movies as an escape from some stress in my life. I did not have to think while I watched the movies. Combined with a nice glass of red wine, I found myself smiling at the tv (that may have been the wine). Of course, I recognize the movies were formulated. Furthermore, it makes me laugh to see how Hallmark rotates the same actors for each new movie.
Hallmark Time
This was my first Hallmark experience. I had no idea they had a whole arsenal of movies. There were winter-themed movies, Valentine's Day, of course, Spring, Summer, Wedding, Fall Harvest, and then the anticipated Countdown to Christmas.  Theoretically, I could spend an entire year sucked into the Hallmark Channel vortex. This being 2021, I made a conscious decision to not watch the news. Between the pandemic, post-election, and a whole lot of ugliness, and chaos, I could escape for close to two hours. I did stay informed about what was happening in the world, but on my terms.
Diversification Time
In a moment of weakness, I shared with a few friends that I was watching and recording Hallmark movies. Some have stated they are doing the same thing. Some have laughed at me, deservingly. Those of us that are either Jewish, minority, or LGBT recognize that Hallmark has added more diversification in some of their movies. I'm sure that decision was somewhat complicated considering their roots.
Although there is only a small selection of movies that are more diversified, I actually appreciate the steps they are taking. It almost appears to be somewhat of a nod to "we know there are viewers that do not celebrate Christmas or are Christian and so here is a movie for you. And yes I know Hallmark is a Christian corporation but I do hope that this diversity continues.
As a result, they have faced some backlash. Last year, the CEO of Crown Media Family Networks stepped down. Some say it had to do with backlash over an ad for wedding planning and registry company, Zola. It showed two women exchanging vows and later kissing to celebrate their nuptials. Conservative group One Million Moms attacked the ad for not being "family-friendly." After it was pulled, Hallmark faced an outcry. According to an article in Deadline.com, it is believed that people familiar with the internal discussions and many people at the network expressed their preference for restoring the ad quickly, while Abbott went against their wishes and kept it off the air.
I'm Still Watching
I for one, am happy to see an improvement in the scripts even if it is still scripted. Last year, my friends even bought me a Hallmark watching shirt and socks. And yes, I am still watching because it has a message of treating people with kindness and compassion as well as me hoping that our world becomes a happier, caring world.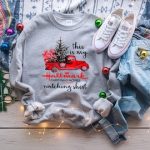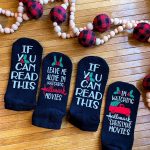 Throw In Some Games
I can't say my friends are as enthusiastic about Hallmark Christmas movies. However, I found a way to make it fun for them by adding in Hallmark Bingo along with some wine. It's a win-win. I get to watch and we laugh and drink wine.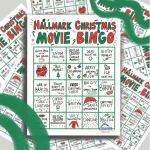 Pass on these great tips, tell your friends and like us on Instagram and Pinterest. Sign up for other great tips at haveuheard.com.