HaveUHeard.com includes links to third-party websites and advertisements for third-party products and services. Product and service-specific opinions mentioned within the content of our blogs are entirely the opinions of the HaveUHeard.com team and its staff. It is our hope that you will find value in the products and services these third-party organizations represent, and patronize these businesses. Such advertising and marketing partnerships help make our efforts at HaveUHeard.com possible. Thank you for your support and ongoing interest. For additional information, please read our full HaveUHeard.com Disclosure Statement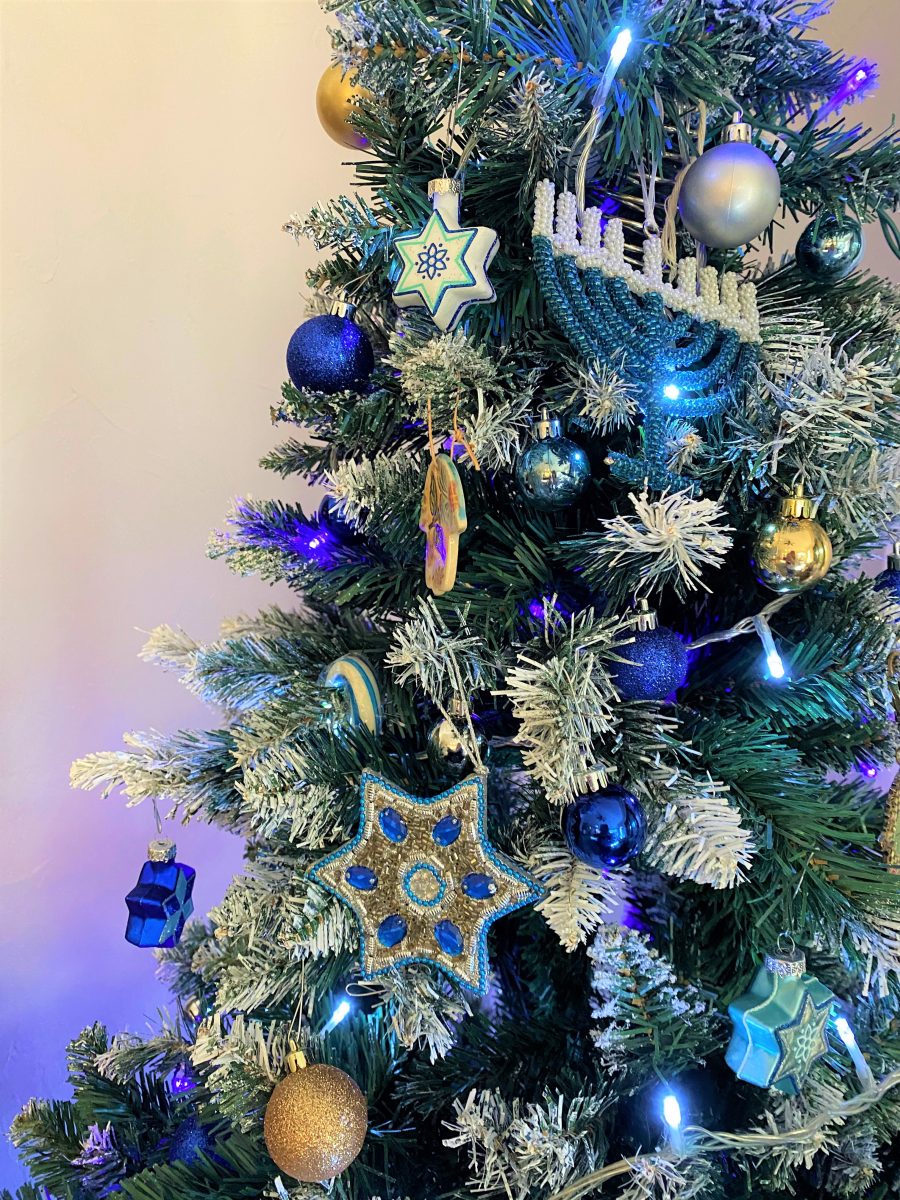 Light, laughter, and lots of latkes
The holidays have come and gone, with most holiday decorations now packed away for another year. This year's holidays were different from holidays past. For one, my young adult Jewish daughters have been living with me since the pandemic started.  This year, they asked if we could put up a Hanukkah tree. So, how did I respond?
For me, their request was a little complicated. I raised them in a conservative Jewish home where our sole decor for Hanukkah consisted of menorahs, dreidels, and chocolate gelt. We did try a Hanukkah bush one year. I had seen the most magnificently decorated Hanukkah tree at a local gift store. It was a silver artificial tree with blue, gold, and white ornaments, ribbons, and bows. I immediately sent a photo to my husband and children and, after a discussion, we agreed to a small tree. Only, so as to not make it confusing, we called it a Hanukkah bush, as if that distinguished it from what it actually was… a tree.
I wish I could say it all worked out but honestly, the tree looked nothing like I had envisioned. The dreidel lights were too big and having this piecemeal tree did not make me feel festive or comfortable. I had grown up with an aunt and uncle that had a Christmas tree and we always helped to decorate it so I did not expect to feel this way with my own tree. They had a tree because they loved the beauty of the tree; they did not practice any religion so, to me, the tree really held no significant meaning.
After that experiment,  I thought I would never get a tree again. The funny thing about the word never because we never know when we may change our minds. When my daughters and I downsized and moved, I started wanting to decorate more for the holidays. Perhaps it is because, after you lose someone unexpectedly, your perspective changes.  Perhaps it is because I needed to steal pieces of joy every day just to be able to move forward. Little things that may have bothered me in the past, no longer bothered me. Actually, for our first Hanukkah as just the three of us, I bought blue and white stockings and put our names on them, and hung them on the wall.
Because we are all adults and I do not have to teach my daughters that this is not a Jewish tradition, I  did not feel any type of religious tug that I was dishonoring my Jewish beliefs. I was not in a position of having to explain to them the difference between the two holidays and why we celebrate differently; there was no Christmas envy involved in my decision. Honestly, all I was doing was enjoying the spirit of Hanukkah.
So fast forward. After giving it some thought, I decided sure, if we could make the tree keep with a Hanukkah theme, I'd go along. I felt it would be something positive for all of us especially since they should be living their twenties enjoying themselves in their new NYC apartment and that was cut short. I think we all needed some additional joy.
Let's Make This Room Sparkle
Ironically, I already had silver, gold, and blue Christmas ornaments. I  used them in vases to add to my decor. I don't even think I remembered them being actual ornaments. We easily found Jewish Star of David ornaments to hang from the tree, menorah Hannukkah ornaments, and I had Hamsa's that we hung as well.
We purchased small white and blue lights and a Star of David tree topper. I know that there are some that would say this is sacrilegious but that decorated tree made us so happy. We turned on the lights at sundown every night and enjoyed its beauty. Of course, we still lit our menorah every night. The first night of Hanukkah the house had the scent of homemade latkes. Because of the happiness and joy it brought us, it will now be part of our new tradition.
Some of my other finds this year included:
Blue Galileo Thermometer – I did not know what it was when I purchased it, but honestly, I have left it out permanently because I love that it is a thermometer.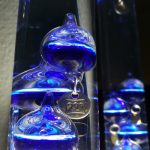 If you struggle with decisions that are not necessarily accepted by your religion's traditions, remember that we are all taught not to judge others so don't judge yourself. Life is far too short to sweat over the small stuff. For us, decorating a tree is minuscule in comparison to everything else in life.
Pass on these great tips, tell your friends and like us on Facebook, Instagram, Twitter, and Pinterest. Sign up for other great tips at haveuheard.com.