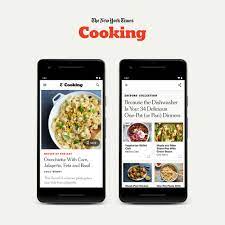 A Collection of Chef's Recipes
If you are a foodie like me and love cooking, get yourself a subscription to NY Times Cooking.  It has become is one of my go-to's when searching for new recipes. First, I receive an email with suggestions of what to cook that week.  Second, there are literally thousands of recipes. Third, no matter your skill level, you will find plenty of recipes. Oftentimes, the food recommendations may be seasonal or a suggestion from a specific cultural holiday.
The subscription includes tips and recipes as well as videos covering the basics to more advanced food preparation. Specifically, I have saved 176 recipes to my recipe box.  Sooner or later, I intend to get to all of them but I do have my favorites.
Suggestions for New Subscribers
For new subscribers, I do have a few suggestions. The first thing to remember is to read through the recipe ahead of time. Sometimes, a recipe may call for one or more hours of marinating and resting time. The first go at a new recipe, stick to each ingredient and instruction. Personally, I never deviate on my first try. But I find that after I make it the first time, I can definitely make adjustments whether it is using shortcuts on a busy night or substituting ingredients.
Honestly, I receive no compensation for recommending NY Times Cooking. I love to cook. You could say it's a passion project or a hobby. As a result, when I come upon recipes, food bloggers, cooking events, and any other food-related service I enjoy, I feel compelled to share.
My Favorite Contributors
The recipes come from Times reporters and columnists as well as cooks. My favorite contributors are Melissa Clark,  Alison Roman, Clare De Boer, Martha Rose Shulman, and Mark Bittman. That is not to say the many other cooks that contribute are not equally as talented.
My Top 10
While every recipe I have made has been wonderful, below are some of the ones I have made more than once. I recommend reading through the steps as some require advanced steps that are anywhere from 2 -24 hours. You will need a subscription to view them although I have seen them on the internet. Since the $40 subscription price supports Here are the recipes I recommend:
Grilled Chicken Skewers With Tarragon and Yogurt – Clare De Boer. I have also made this with swordfish since I do not eat chicken and it was amazing. This is a recipe that requires 1 hour plus marinating and resting.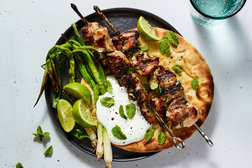 Andrew Purcell for The New York Times. Food Stylist: Carrie Purcell
Salmon Burgers – Mark Bittman. I have a fish guy that I get all of my fish from. He sells at our local Farmer's Market. I noticed he had scraps of salmon he put aside from cutting customer's orders. He sold me the scraps and I must say, there is nothing like a salmon burger made from fresh salmon.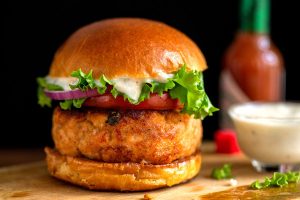 Andrew Scrivani for The New York Times
Shrimp and Grits – Julia Reed, Pearl's Cafe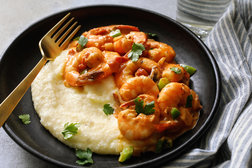 Craig Lee for The New York Times
Superiority Burger's Crispy Fried Tofu Sandwich – Alexa Weibel, Brooks Headley. This recipe requires patience as you do need to brine the fried tofu in a pickle brine overnight. I would not have thought of pickle juice as a brine but now whenever we finish up a jar of pickles, I save the juice. The recipe only calls for 1 1/2 cups of pickle juice so there is no need to buy the large jugs that are available. My hairdresser is Korean so she was kind enough to give me gochugaru. I would strongly encourage you to have some in your pantry. I am noticing more and more recipes that call for this spice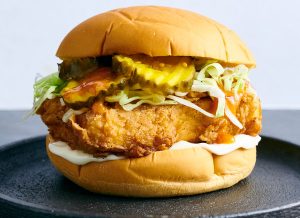 David Malosh for The New York Times. Food Stylist: Barrett Washburne.
Miso-Glazed Sea Bass – David Tanis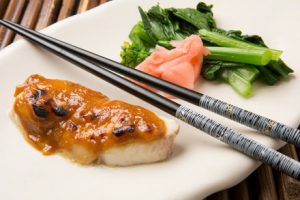 Fred R. Conrad/The New York Times
Spiced Chickpea Stew with Coconut and Tumeric – Alison Roman. This is another recipe I have made many times. I find that I do need to let it simmer more than the 35 minutes to get it to a thicker consistency that I like. Serve with either pita or naan as you will want to soak up the sauce.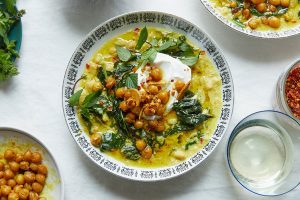 Michael Graydon & Nikole Herriott for The New York Times. Prop Stylist: Kalen Kaminski
Vegan Chili – J. Kenji Lopez-Alt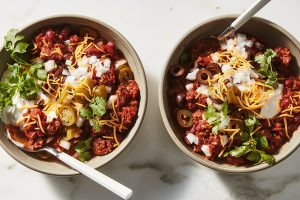 Kate Mathis for The New York Times. Food Stylist: Eugene Jho.
Eggplant Parmesan – Mark Bittman. I have made this at least three times. One of the many reasons I love this recipe is the eggplant is not breaded and it is a lighter riff on the more traditional eggplant parm's you find in recipe books.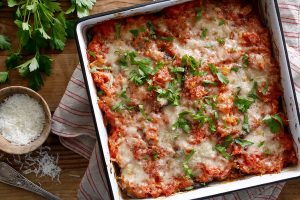 Craig Lee for The New York Times
Coconut-Miso Salmon Curry – Kay Chun. This recipe actually surprised me because I would not have thought salmon in a coconut miso curry broth would be a flavor profile I'd like but it was delicious.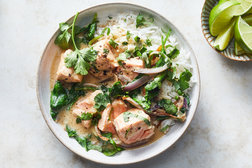 Julia Gartland for The New York Times. Food Stylist: Liza Jernow
Roasted Salmon With Miso Rice and Ginger-Scallion Vinaigrette – Kay Chun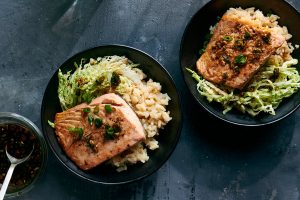 David Malosh for The New York Times. Food Stylist: Simon Andrews
Share your favorites from NY Times Cooking.
Pass on these great tips, tell your friends and like us on Facebook, Instagram, Twitter, and Pinterest. Sign up for other great tips at haveuheard.com.