HaveUHeard.com includes links to third-party websites and advertisements for third-party products and services. Product and service-specific opinions mentioned within the content of our blogs are entirely the opinions of the HaveUHeard.com team and its staff. It is our hope that you will find value in the products and services these third-party organizations represent, and patronize these businesses. Such advertising and marketing partnerships help make our efforts at HaveUHeard.com possible. Thank you for your support and ongoing interest. For additional information, please read our full HaveUHeard.com Disclosure Statement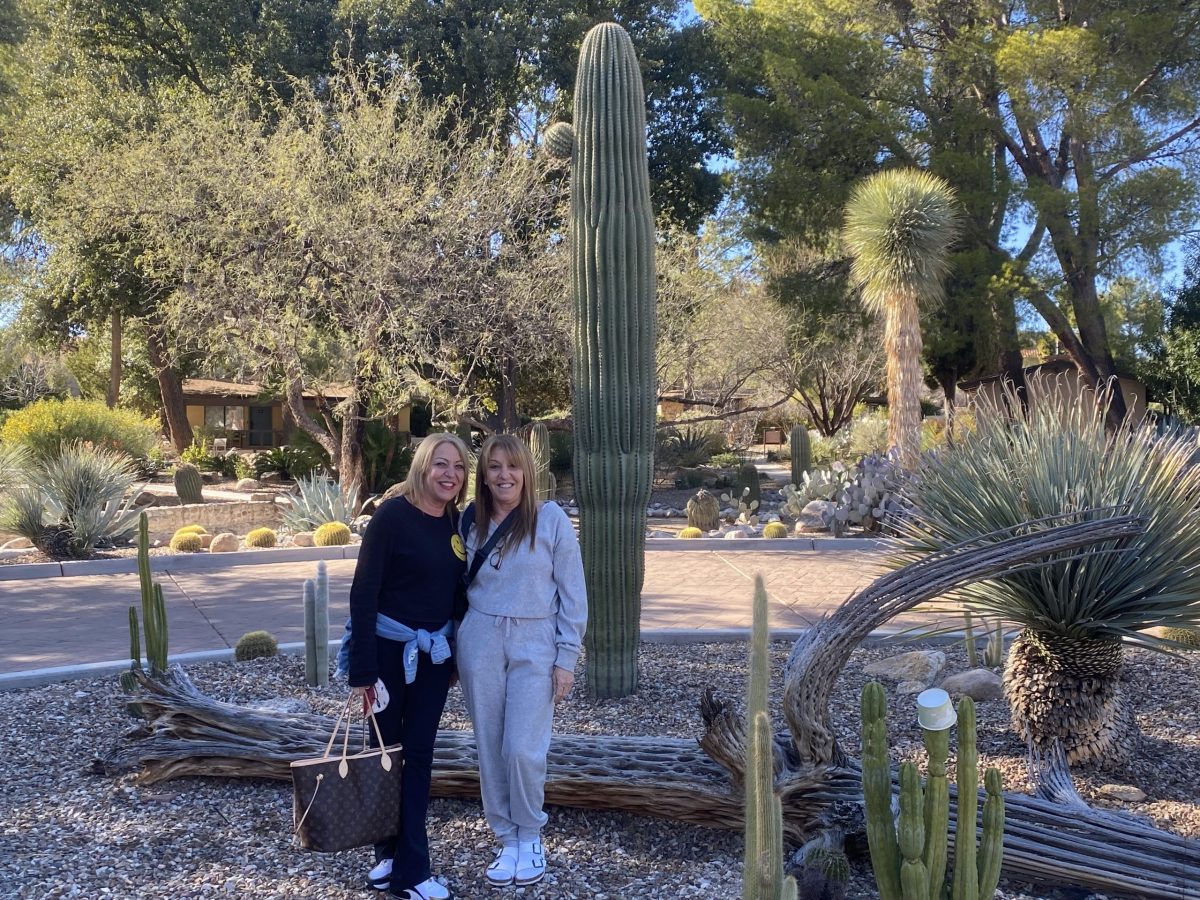 Couldn't We All Use a Holistic Mind, Body, and Spirit Reset?
Many of my blogs address how crucial it is to me to embrace mindfulness, health, and spirituality. For our 60th birthday, my twin sister gifted me a three-day stay at Canyon Ranch in Tuscon.
What Is Canyon Ranch?
In simple terms, it is a holistic health and wellness center; a retreat destination, so to speak. Set on over 150 acres in the Sonoran Desert, the Tuscon location was the first health and wellness center in the world. Mel and Enid Zuckerman, now in their 90's, founded Canyon Ranch and live in a house on the property. You can live at the "Ranch" as many refer to the place.
John C. Goff's Real Estate Holding Company purchased Canyon Ranch in 2018. There are also locations in Lennox, Mass., and Woodside, CA. They operate spa clubs in The Venetian Las Vegas as well.
Why Go To A  Health & Wellness Center
There are many reasons to go to a retreat destination. They may include:
Getting back work/life balance
Mind, body, spirit transformation
Outdoor escape
Healthier life reset
Integrative weight loss
Mental Health
And there are some who go to bask in the many renowned offerings and treatments including spa treatments, massages, facials, fitness classes, botox, fillers, and more.
We met a woman who was there with her company for a bonding retreat. They did the high ropes course, guided hikes, and other team-building activities. They even learned to climb on natural rock, which she stated was somewhat scary and challenging but they all completed the climb. Other activities they did included group meditation and a private cooking demo. Of course, there was individual time for facials and massages.
Our Intentions
My sister and I had opposite ideas as to what we had hoped to get out of our stay at Canyon Ranch. I simply wanted to support my intention via a mind, body, and spirit transformation. Generally speaking, I live a peaceful, calm life. But it took a lot of work to get to that point after a traumatic experience. If I could go back in time, perhaps I would have benefitted from being at a place like Canyon Ranch which offers therapeutic support and counseling for grieving individuals and families.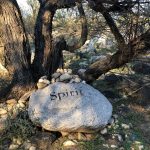 On the other hand, my sister was hoping to find a way to deal with the stress of running her own Tax and Accounting business. The last few years have provided little free time between helping clients get PPP money, navigating the many changes made to provide tax relief to U.S. households and businesses, and supporting her clients through some very difficult years.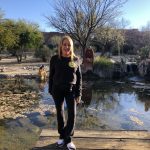 The Mother Ship
Some employees refer to Tuscon as the Mother Ship. The premise is that by visiting Tuscon, we will visit some of their other locations. Approximately 50-60% of their guests are repeat visitors.
Pre Planning
Before arrival, you are contacted by a Wellness Guide to prepare for your upcoming stay.  One of the topics we discussed is their pathway offerings. Her recommendation was to not pick a pathway due to our shortened stay. That made sense at the time. She shared a pre-stay guide which includes a link to their service catalog. Here you can choose from over 165 different services. They encompass spa & beauty, fitness & movement, nutrition & food, health & performance, and mind & spirit.
The three-day package includes six services if you are not on a pathway. Examples of pathways include weight management, a lifestyle reset, optimal health exploration, outdoor escape, or personal discovery.
Our Arrival in Tuscon
Canyon Ranch offers complimentary transportation to and from the airport. We were greeted by Jerry who was welcoming, and informative. During our 45 minute drive to the property, he pointed out the Boneyard, home to over 3500 defunct military aircraft from WWII onward.
He also told us we would see Javalinas at the resort. We most certainly did. They are a cross between a pig and a porcupine but adorable. If you can't get enough of this cuteness, they sell stuffed Javalinas at the on-premise shop.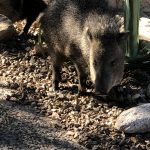 Check-In
The reception area is in their clubhouse, which is where you will also find the main dining room. Guests are given a tote bag, water bottle, and t-shirt. Additionally, they presented us with a book listing the daily schedule for the entire week. There are a vast amount of choices from outdoor hiking and biking, rock climbing, and aerial adventures to meditations, yoga, stretching, and dinner and learns. Having access to a variety of classes from morning to evening is an integral part of Canyon Ranch.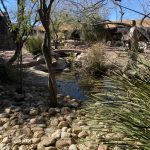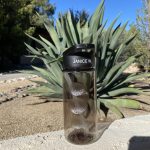 Tours of the entire property are only done in the morning. For first-timers, getting acclimated to Canyon Ranch takes about a day and a half. We did have a thorough tour of the Spa outlining all that is available to guests from the lockers to the whirlpools to the cold plunge pool. They also have a sauna and two steam rooms, one of which infuses eucalyptus.
The Accommodations
We stayed in an executive suite which was comfortable and spacious for two people. It even included a sound machine, feather beds, terry cloth robes, TV, and in-room coffee/tea service. The rooms are spread out throughout the property in enclaves or clusters of one-story buildings.
I don't know what the rooms looked like before recent renovations. We liked the light decor and neutral tones that support the Zen vibe of Canyon Ranch. Bathrooms are spacious with a rain shower fixture and handheld shower wand.
The Food
As you may expect, the food is designed to be nutritious and healthy, from both an ingredient and portion perspective. Canyon Ranch describes its food as  "delicious healthy cuisine sourced from organic, unprocessed whole foods and ingredients prepared to exacting nutritional standards". There are two places to eat, whether dine-in or take-out. The more formal dining is in Canyon Ranch Grille. Double U Cafe has a smaller menu and is more wraps, acai bowls, sandwiches, pizza, and other snacks.
Our first meal experience was the Dinner & Learn with Chef Laura in the Demo Kitchen. On the menu was Scallop Sofrito with sprouted rice, roasted carrots, and sweet potato and collard salad. She was great and I picked up some new tips, including a fennel fronds pesto using the typically-discarded leaves from the stalks. So, the bar was set high.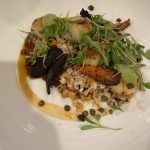 Again, our opinion is based on the correlation between pricing and quality. The dining room definitely needs a facelift. Its decor is outdated and lacks the aesthetic one would expect from a luxury retreat.
Is Food Included in the Price of Your Stay?
The price of your stay includes meals. Visitors may order anything they want off the menu, even if it is two meals.  Breakfast and lunch were decent and had some good options. We especially liked the greek yogurt bar with granola, fruit toppings, and the option to add on chia or flax seeds. Lunch was also good. I tried their vegetarian chili with a salad. Dinner was disappointing especially the pasta bar.
Our other two dinners were not what we had anticipated. We opted for the pasta bar one night. Bland and tasteless. The next night we ordered the evening's special, a shrimp dish. The plate presentation was on point but the shrimp were overcooked.  Other first-time guests were also disappointed by the food quality so it was not just us. The food falls short of what you would expect from an expensive resort. One visitor actually stated that for what they charge, they should have a Michelin star chef.
On a plus note, the staff tries really hard but like much of the hospitality industry, they are having trouble with staffing. Most had only been there for three months which would account for several dropped serving trays we witnessed. Having worked in the restaurant industry in the past, I was able to overlook the slow service, especially in light of the fact that they were really trying hard.
We made our dinner reservations in advance of arrival so we would be guaranteed a table. That is recommended. Had we known we could push our services until early evening, we may have skipped dining in the restaurant and then done take away. That is an option from Canyon Grill or the Double U Cafe. But if it's a meal you want from the Double U Cafe, make sure to order before 2 pm when they stop serving their limited menu. There is outdoor seating at the Cafe along with a fireplace, which was welcomed with the cool weather and high winds.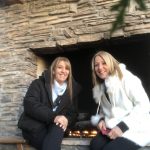 Note: Alcohol is not served nor sold on-premise; however, our kids sent us a bottle of wine which was in our room when we arrived.
What To Wear
Leave your high heels and dresses at home because you definitely will not need them. Pack your suitcase with workout clothes, yoga outfits, swimwear, sneakers for hiking and biking, or tennis/pickleball. I would also recommend Birkenstocks (saw a lot of those) or Uggs during the colder months.  Of course, don't forget your sleepwear. That is honestly all you need. Perhaps a vest and jacket for the hikes and walks in the morning as the temperatures dipped into the 30's while we were there. Layering is the key. It is not uncommon to see guests wearing spa robes as they went from service to service.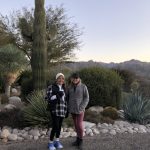 Our Personal Experience: Hindsight is 20/20
Facilities like Canyon Ranch come at a high expense. With that come high expectations. We definitely had very high expectations. There were aspects of our trip that fell short.
First, I believe that the wellness coordinators need to take into consideration the distance a guest is traveling. We flew in from Florida. A three-day stay is too short. Our services were compressed into two days.  We are unsure why we could not spread out our services to Thursday afternoon and Sunday morning. As a result of having our services on two days, we were unable to participate in the myriad of events offered. One of those is the hiking trip which is a four-hour time commitment. It was disappointing not to be able to go on a hike in the mountains. We may also have tried natural rock climbing in the Catalina Mountains.
Second, many of the services I selected were redundant. Three of my six services had a massage component, far too many for a two-day stay. All three use oils. That means you need to keep it on for several hours. In other words, no showering, no whirlpool, no swimming, and no steam room I wish the wellness guide had recommended I try some of the other services.
Third, we wish we would have had a better understanding of scheduling our services around that week's activities and events. I appreciate that the events change often but I do not feel as if we truly got to take advantage of everything that Canyon Ranch offers. Knowing what we do now, we would have completely changed up the services we selected and the order.
For example, we would have taken our pickleball lesson the first day we arrived and then participated in the clinics that are available, for a fee, each day after.
While we certainly could have read through the sample listing of events and services, this leaves much for visitors to parse through all of the material. We had several conversations prior to our arrival and no one questioned how jam-packed our two full days were or that it would limit our ability to try out their fitness classes, culinary classes, outdoor activities, or even the Meditation Garden.
It is near impossible to fully appreciate all that this property offers over three days. But this being their signature property, it sets the tone for guests' opinion of Canyon Ranch as a whole.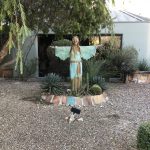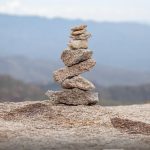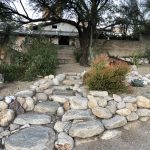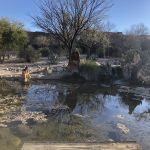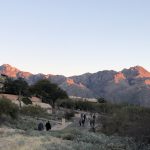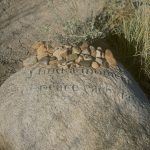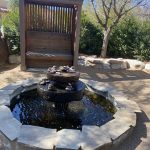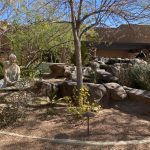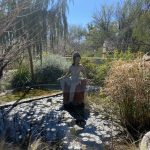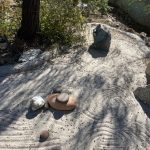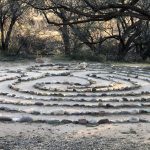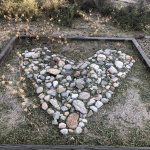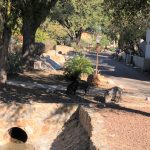 In Conclusion
Upon our departure, we did share our concerns with the front desk staff. Additionally, I filled out an email survey I received after we returned home. Far too often, in the hospitality industry, consumers are quick to share bad reviews. It can be the bane of a business's existence.
I am a firm believer in giving honest and constructive feedback. The assistant manager reached out after reading my responses. We had a very open, respectful, and candid forty-minute conversation. The pandemic delayed renovations to Canyon Ranch Grill and other buildings.
Those who work for Canyon Ranch consider themselves a family and hold it in high regard. The assistant manager appreciated hearing the opinion of a first-timer especially since repeat patronage is important to their brand's success. We hope that his assurances he would be speaking with the appropriate parties are genuine.
Would I visit the Tuscon Canyon Ranch or their Lennox location in the future? I won't rule it out but may try another brand as a point of comparison. At the very least, I know what to expect and how to plan a trip on my own.
After all, couldn't we all use a holistic mind, body, and spirit reset?
Pass on these great tips, tell your friends and like us on Instagram and Pinterest. Sign up for other great tips at haveuheard.com.