HaveUHeard.com includes links to third-party websites and advertisements for third-party products and services. Product and service-specific opinions mentioned within the content of our blogs are entirely the opinions of the HaveUHeard.com team and its staff. It is our hope that you will find value in the products and services these third-party organizations represent, and patronize these businesses. Such advertising and marketing partnerships help make our efforts at HaveUHeard.com possible. Thank you for your support and ongoing interest. For additional information, please read our full HaveUHeard.com Disclosure Statement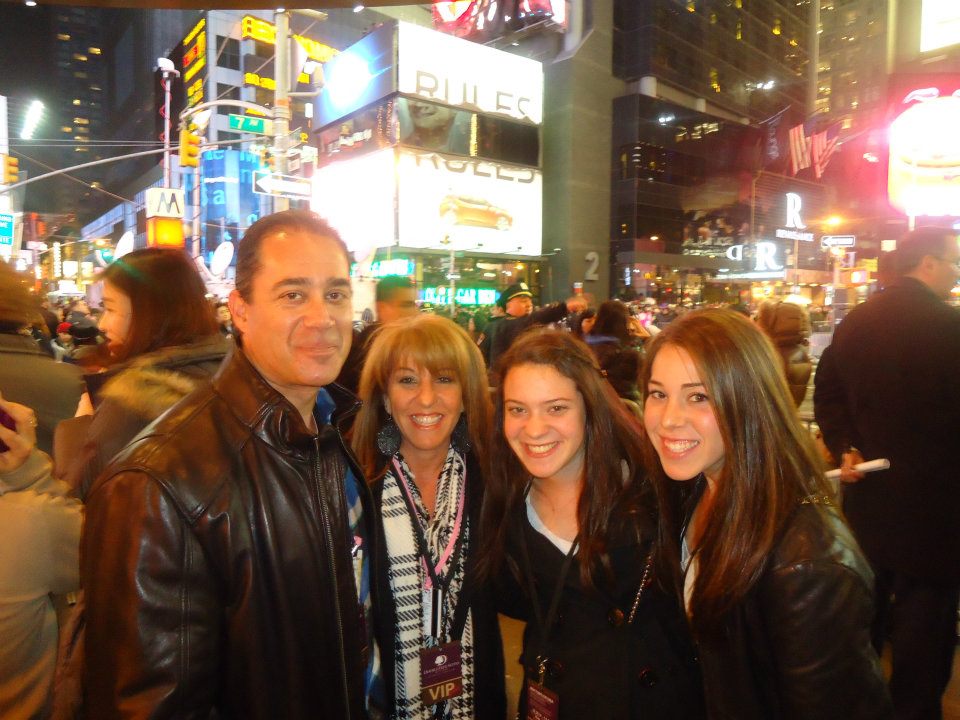 What Are Your Traditions?
And just like that, it is time to bring in the new year. Many of us ring in the new year with a resolution. I am looking forward to having a more mindful new year.
One of my most memorable New Year's was spent in Times Square in 2012. This was absolutely a bucket list experience. I'm glad we were able to share it with our daughters; it was a memorable way to bring in the New Year.
Several traditions I share with my friends or do on my own may inspire you to have a more mindful new year.
Pick A Word
My friends and I mark the New Year by picking a word representing a need, desire, or outcome we hope to manifest. For 2022,  I've selected the word PAUSE. That same week, my Instagram feed revealed an explanation for Pause from Tiny Buddha, a forum I follow. It was serendipitous that it appeared on my feed right after ordering a bracelet with my word from Little Words Project. I love the quotes they share and recommend following their Instagram page for daily inspiration. And they give back year-round to The Loveland Foundation, a non-profit providing free therapy to Black women and girls.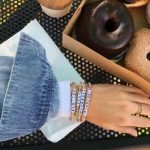 Let Go of 2021 Burdens
For the past few years, a few of my friends and I wrote down the things we needed to let go of before the start of the new year. This may be forgiving those that hurt you, forgiving yourself for any transgressions you may have made, and unhealthy noise in your head that won't go away.
We wrote down the burdens we wanted to let go of and ceremoniously burned them in a chiminea (not too many of us south Floridians have fireplaces). I can honestly state that it was quite liberating to let go of things that were weighing me down.
Start A Gratitude Journal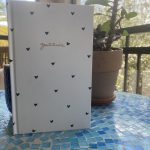 This is a new tradition I will incorporate to create a mindful new year.  It is well documented that writing down the good things in our lives can increase our happiness. It allows us to focus on the most important things in our lives.
My 93-year-old aunt consistently shares her wisdom on why she has led a long and healthy life. One of her keys to immunity and staying healthy is gratitude. She shares that we must be careful about the words that come out of our mouths and make sure it is positive because it changes the energy around us.
I have my gratitude journal ready. I've never been the type of person that finds it easy to write positive things about myself. But if I am anything, it is being open to focusing on my blessings. A good place to start is to express your gratitude for being given another day. Pinterest has a lot of other suggestions as well.
Start A Yoga Practice
My friends introduced me to yoga about seven years ago. I was feeling a lot of anxiety and stress. I never thought of myself as a yoga person. TBH, I was intimidated not knowing downward dog from cat-cow from pigeon pose.
Now I get on my mat every morning for about 20 minutes. I also take an outdoor yoga class once a week. If you are new to the practice, try Adriene Mishler's 30-Day challenge, which starts on January 1st. It's a great introduction to yoga basics.  You can watch it on YouTube. I have the app on my tv, so it is easy to watch.
Make A Vision Board
My friends and I also got together with our old magazines and corkboard and made new vision boards. It is another way to manifest your intentions. I change mine throughout the year. I have an entire blog about my Vision Board.
Another option, which I have too, is to order a print of a mantra that speaks to you. I love the purposeful prints from Bryan Anthony's, and they happened to have my word, PAUSE. Serendipitous.
Read Positive Aspirations Daily
I love the book Journey to the Heart: Daily Meditations on the Path to Freeing Your Soul by Melody Beattie. It was gifted to me by my younger daughter. I have since gifted this book to some friends I thought would benefit.
Instagram is also a great resource. To start my day, I prefer my feed to be filled with positive affirmations.  I follow Peaceful Mind, Peaceful Life, Maria Shriver's Sunday Paper, Steven Bartlett, Tony Buddha Official, Power of Positivity, My Positive Outlooks, and Lessons Learned in Life,
Maintaining balance and mental wellness takes continual work. I hope you will try some of the suggestions above as a way to bring in the new year and your journey to maintaining spiritual and mental wellness.
Pass on these great tips, tell your friends, and follow us on Instagram and Pinterest. Sign up for other great tips at HaveuHeard.