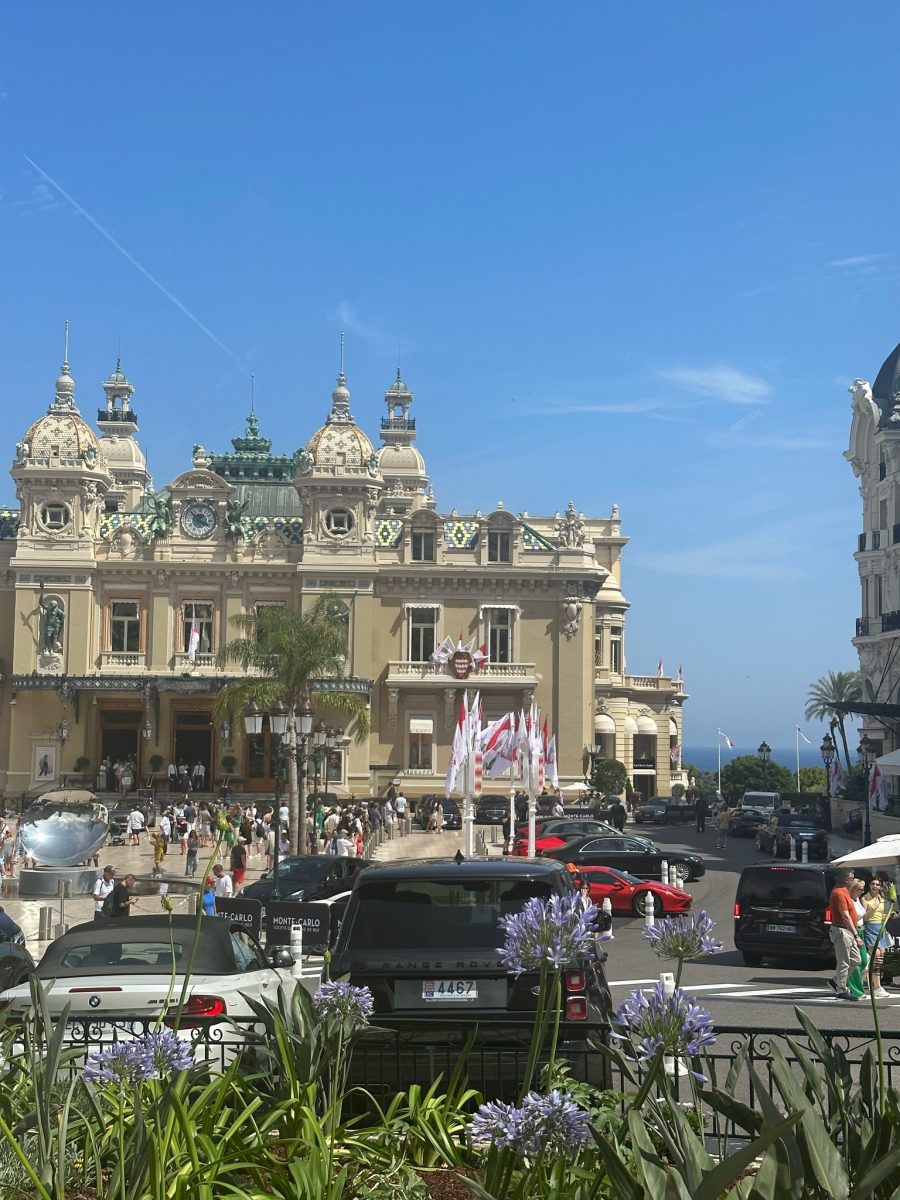 The Principality of Monaco
This principality of glamour and glitz is most known for the Prince's Palace of Monaco, Grand Prix of Monaco, and Casino de Monte-Carlo. It is also the second smallest independent country in the world. Our guide explained the arduous process of becoming a resident of this principality. It is a desirable independent state to live in because it has no income tax, wealth tax, local tax, property tax, or capital gains tax on individuals. Corporate and inheritance taxes are minimal. Applicants must deposit 500,000 euros into a local bank account to reside there. There are additional requirements, but it takes ten years to file for Monaco citizenship.
Cainsos, Yachts, and Cars Oh My!
You may visit the Prince's Palace and the SAS Automotive Collection. You can walk the Formula 1 track (our transportation company is authorized as a Monaco-based company to drive within Monaco and Monte Carlo), walk the old town and take in some of the most luxurious yachts imaginable. Visitors are attracted to Le Casino Monte Carlo's exquisite Belle Époque architecture. It is a site to behold, but if you want to gamble, the casino charges an 18 euro fee to enter the main lounges. You will need a valid passport and dress appropriately.
Because our transportation company is the only company authorized to drive through the streets of Monaco, our guide/driver drove us through the old town and the Grand Prix route. We stopped by the Prince's Palace and walked through the streets and shops. Our next stop was Monte Carlo, where we had a delicious lunch at Cafe de Paris. The inside is old-world elegant, but we chose to eat on their terrace with a view of the Casino. Felt like the lifestyles of the rich and famous, with more high-end designer shopping bags than I've ever seen and guests coming into town from their yachts. The service was wonderful and welcoming. Of course, we had the Nicoise salad.  We did not have time to go into the Casino, but seeing it was beautiful. You need a passport to enter, and they charge 18 €.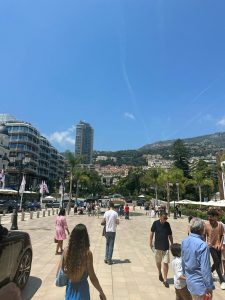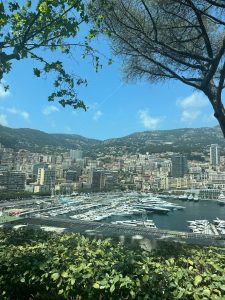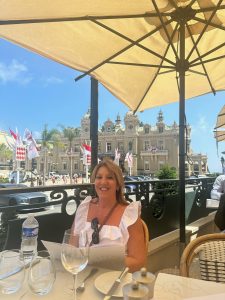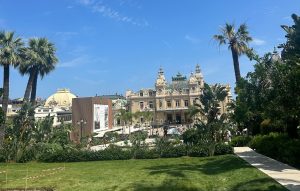 We took day trips throughout the French Riviera. Try to include at least a few day trips.  Click here to learn more about all of the day trips we took.
Pass on these great tips, tell your friends, and like us on Instagram,  TikTok, and Pinterest.