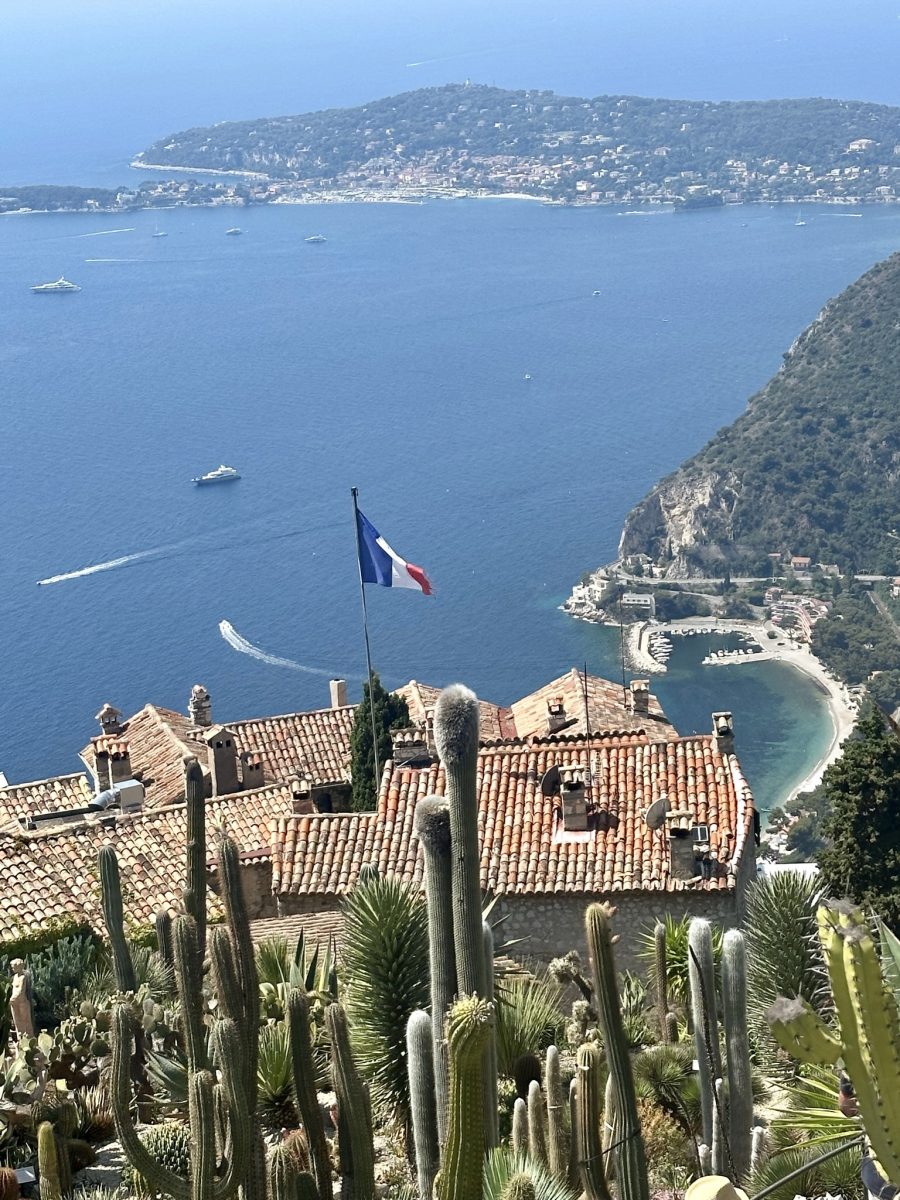 Eze Village
Uncover the hidden gem of Eze! This Medieval hilltop village has the most breathtaking views and gorgeous botanicals. Here you can climb the cobblestone walkway and steps up to the top, stopping at the shops and galleries. The main attraction is the Jardin Exotique d'Eze. It is well worth the 7 € entrance fee to see one of the most spectacular views of the French Riviera.
Make Scents of Eze
No visit to Eze would be complete without a visit to the renowned Fragonard Perfume Factory, offering a unique olfactory journey. The tour takes you through their cosmetics laboratory, explaining the intricate process of creating signature scents. The tour ends with a visit to the store. My daughter had visited ten years ago on a high school trip and brought me back one of their fragrances, which was a favorite. It is no longer available.  We spent much time trying out their many fragrances and finding a perfume we liked. Don't forget to get your VAT tax form if you purchase over 100 €.
Exotic Gardens of Eze
We climbed the narrow pathways involving many steps, so wear comfortable shoes. It is well worth the climb up this quaint village. Entering the botanical gardens has a small fee (7 €) (Jardin Exotique d'Eze).  It is money well spent to see the cacti and array of beautiful floras.
Check out Restaurant Le Mas Provençal. It is considered an Alice in Wonderland experience with the most amazing decor of hanging flowers, fruits, and vegetables. Our guide brought us in, where we met the proud owner. He would take us on a kitchen tour to see their Parmesan wheel.  The restaurant has hosted many rich and famous guests. The owner showed us his guest book which were pictures of the famous people that have dined there, including George Bush, James Bond, Michael Jordan, and Faye Dunaway.  Reservations are suggested for this pre-fixe menu tasting. The price is 136 €, and they do not accept checks or credit cards.
We also quickly stopped at Chapelle de la Sainte Croix, Eze's oldest monument.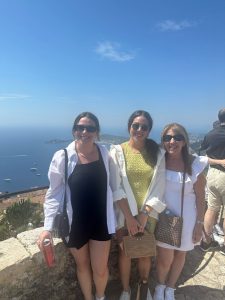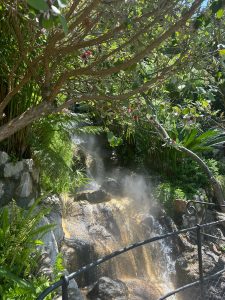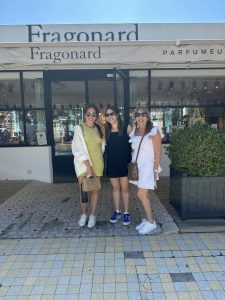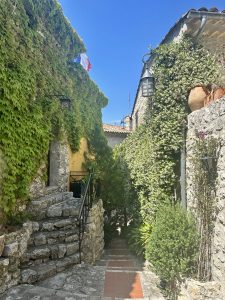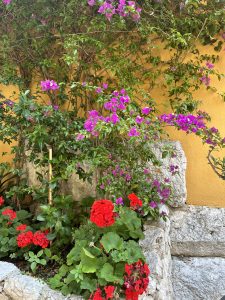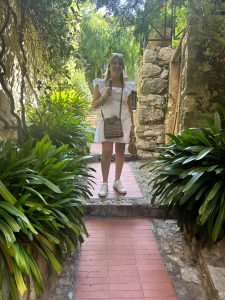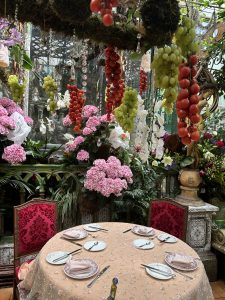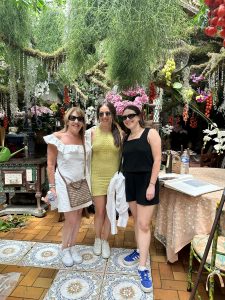 Additional Sights to See
Our day began at Eze, but we had another city to discover. Time was not on our side, so we did not see Château de La Chèvre d'Or Hotel, famous for its gardens and exotic animal statues.
Explore this enchanting village and discover its breathtaking views, charming streets, and rich history. Don't miss out!
We took day trips throughout the French Riviera. Try to include at least a few day trips.  Click here to learn more about the day trips we took.
Pass on these great tips, tell your friends, and like us on Instagram,  TikTok, and Pinterest.