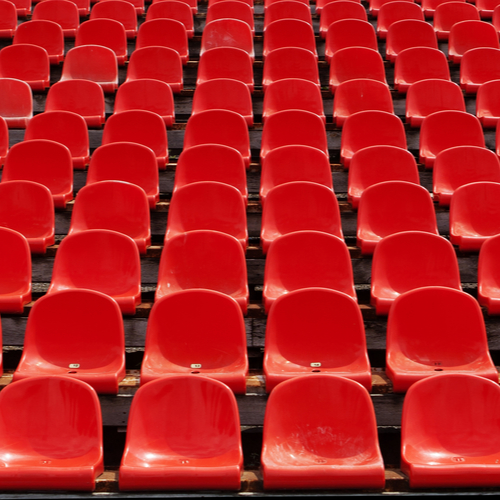 A Guide to Seats at Memorial Stadium
Going to fall football games and shouting the Hoosier cheers in the student section will truly be some of your best memories in college. Everyone should get to at least one Hoosier football game. Or, perhaps you or your family want to get season tickets. In past years, Hoosier games have proven to be pretty exciting and they are anticipating another thrilling one.
One of the keys to making it great, however, is knowing where to sit. For instance, the blazing sun can make a big difference in the fun factor of a game. Here are some thoughts about the best seats for football games. Keep in mind that due to COVID-19, there has not been a release on restrictions regarding football games yet but IU will take every precaution to make sure that campus is a safe environment for all students.
Memorial Stadium Shady Seating
Make sure you have a water bottle on hand because there is barely any shade in the football stadium. Trust me, we get it not wanting to sit in the 90-degree baking sun so if you choose not to, your option would be to buy Premium Seating in the Varsity Club on the 6th floor. Along with the air conditioning, you will get comfortable seating which includes padding, back support, armrests, and cup holders. All fans have a great view of the jumbotron and action in the endzone. There is a catered menu available with a lot of variety of different food and drink options.
With this in mind, you may just want to choose your seats knowing this:
Visitor Seating: Visiting team seating is available in Sections 1-2 and 101-102
Student Section: Sections 18-24 and 31-32 are specifically reserved for students with a ticket every game day
You may want to pursue a few of our other blogs pertaining to football, because, frankly, seating is just one part of it. Check out Are You Ready For Some Football or Where to Pre-Game. If you choose not to buy seats that come with parking, you will definitely want to read our Parking blog.
And make sure you are dressed for Gameday by reading our GameDay Fashion blog.
IU Ticket Office
And while there may not be football this season, you can certainly look at a map of pricing details and a breakdown throughout Memorial Stadium.
Madison Stutman, Intern
Pass on these great tips, tell your friends and like us on Facebook, Instagram, Twitter, and Pinterest. Find out more about how to use HaveUHeard as a great resource. Sign up for other great tips at haveuheard.com.