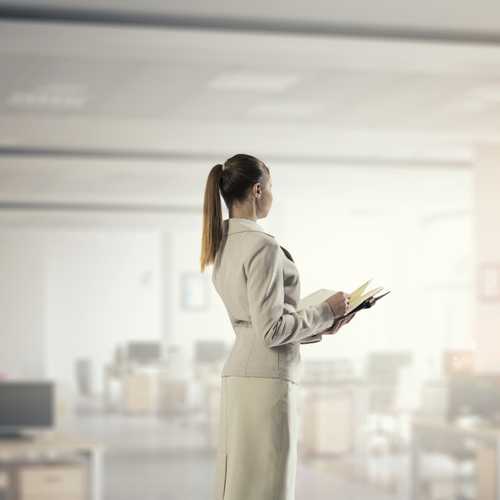 It's normal to change your mind.
When I first applied to UCF, I didn't even have a question of what my major would be. I confidently clicked Psychology on my application. From the moment I got accepted, I was so excited to be going to a school with such a great Psychology program. Even during UCF's Orientation, when they divide the students into groups based on their majors, I was so certain I was in the right place as we were discussing all of the different course options. However, about a year into my college career, I realized that I wasn't as certain I chose the right path.
I think it is so important for college students to realize it is normal to change their minds about their careers. On average, about 80% of students change their major while in college; some even change their major up to three times. Most 18-year-olds entering college don't know what they want to do for the rest of their life. UCF is very accommodating to students changing their major.
One of the greatest things about being a UCF student is the variety of top colleges and programs offered. UCF has 13+ Colleges and 210-degree programs so there are many options to explore if a student is undecided. Did I mention that there's also a First-Year Advising center for first-year students specifically?
Career Advice
When I went to the advising center, the advisor sat down with me until I felt comfortable with my decision and made me feel much better about my options. Additionally, UCF has Career Services Centers, one of which is located on the downtown campus, that helps students explore majors, careers, explore graduate school, prepare for interviews, and much more.
Students can also make an appointment through their Handshake account (if you don't have one, you should) to speak with an advisor about:
resumes
cover letters
networking
interviewing
job search
LinkedIn
The Career Center is virtually open for appointments and interviews via Handshake from Monday through Friday from 9 am to 5 pm or you can call 407-823-2361 or email career@ucf.edu.  The downtown Career Services Center, like so many other places on campus, hours have been altered. Check out the new hours, virtual times, and what is and isn't open before going. For more information, you can email courtney.pelfrey@ucf.edu.
Check out the Lunch and Learns with and employer offered by Career Services throughout the spring. All Lunch & Learns!
As I got older, I realized how important it would be to start getting internships and looking for jobs for the end of my college career and for post-graduation. I did my research and discovered that UCF has so many resources on campus. They also have Career Expo each semester.  I figured now was the time to take advantage of these resources. Occasionally, there are also visits from various graduate schools about their programs. that are worth attending if this is something you may be considering. For instance:
By attending a Career Expo, you could potentially leave with a full time or part-time professional position, internship, or work pre-graduation. The Expo is located on campus, which makes it so easy to attend and doesn't even require registration; you just need to show up.  However, it is important to dress appropriately and come with your resume as you will be speaking to professional organizations and maybe even your future employer. Students have many choices here from the UCF's The Knight's Pantry which has a blazer-loaning service for students that they can rent to Thrift Stores to taking advantage of retailers that offer discounts for students with their college ID.
Be sure to attend the's events Career Readiness week's to help prepare you for this event. They will give tips and workshops on how to dress for success, resume critiques, supply a LinkedIn photo booth, and even conduct practice interviews to test your skills. And, even if you're not looking for a job quite yet, this event is still such great practice and exposure to the professional world. Last year, there were around 2,600 students in attendance so be prepared for a big crowd but also be prepared for this great event!
There are various workshops from Resume Writing to Interviewing Strategies. *Note: These are presently happening via Zoom throughout the fall.
UCF offers so many great tools and we should take advantage of this opportunity. The next Career Expo is virtual on Tuesday and Wednesday, September 29 and 30, 2020 from 10 am to 4 pm. In the past, UCF's Career Expos have included the following companies and many more.
Aeronix
American Traveler
ArcBest
Back of New York Mellon
Blue Cross and Blue Shield of Florida, Inc.
Bowlero Corporation
Capco
CEMEX
Cintas Corporation
City Furniture
Cole Engineering Services, Inc.
Consolidated Electrical Distributors, Inc.
D.R. Horton
Deutsche Bank
DJO Global
Enercon
EY LLP
FIS
Florida Auditor General
Gartner
GEICO
Gilbane Building Company
Gravity IT Resources
Hajoca Corporation
HOERBIGER
Hospitality Softnet
Insight Global
JA Edwards of America, Inc.
Jackson Healthcare- Jackson Nurse Professionals and Jackson Therapy Partners
Kimley-Horn
Landis Evans + Partners
Leidos
Loyal Source
LSI
Medix
Meritage
Moss, Krusick & Associates, LLC
MRSL Real-Time Systems Laboratory, Inc.
National Security Agency
Natoshia Banken
NAVAIR
Navy Nuclear Officer Programs
Navy Nuclear Officer Programs
NextEra Energy
Northrop Grumman Corporation
Northwestern Mutual
Nova Southeastern University
Orlando Police Department
Palm Beach Accountable Care Organization, LLC
Parametric Solutions, Inc.
Parsons
Penske Truck Leasing
PepsiCo
Picerne Real Estate Group
POWER Engineers, Inc.
Procter & Gamble
Ravago
Raymond James Financial
Raymond James Financial
Robins AFB
Ross Stores, Inc.
Scotlynn USA Division Inc
ScribeAmerica
Southern Glazer's Wine & Spirits (SGWS)
SS&C Advent Software
Stacy and Witbeck, Inc.
StaySky Resort and Hotels
Systems & Technology Research
Target Corporation
Teach For America
Techtronic Industries, NA (TTi)
The HCI Group & Tech Mahindra
The Nassal Company
The Pike Companies, LTD
U.S. Army Night Vision and Electronic Sensors Directorate
Universal Parks & Resorts
US Army Combat Capabilities Development Command Aviation and Missile Center
USHAdvisors
Vestal & Wiler CPAs
Wawa, Inc.
Withum, Smith-Brown
Students are able to RSVP through their Handshake account as well as see the updated list of who will be attending.
At present – Fall 2020 – in-person workshops and events sponsored by Career Services will be postponed until further notice; however, there are many events happening via Zoom. Additionally, you can schedule virtual meetings (via Zoom) with career counselors through Handshake's appointment scheduling tool. If you have any questions, please email courtney.pelfrey@ucf.edu or dinaj@ucf.edu. Check our calendar or refer directly to Career Services.
And, HaveUHeard that LinkedIn has a version specifically designed for students looking for their first jobs? The LinkedIn Students app is free and lets you research jobs, view companies where alumni from your schoolwork, and connect with more people. You can create an account and get started right away without spending a dime.
Pass on these great tips, tell your friends and like us on Facebook, Instagram, Twitter, and Pinterest. Find out more about how to use HaveUHeard as a great resource. Sign up for other great tips at haveuheard.com.