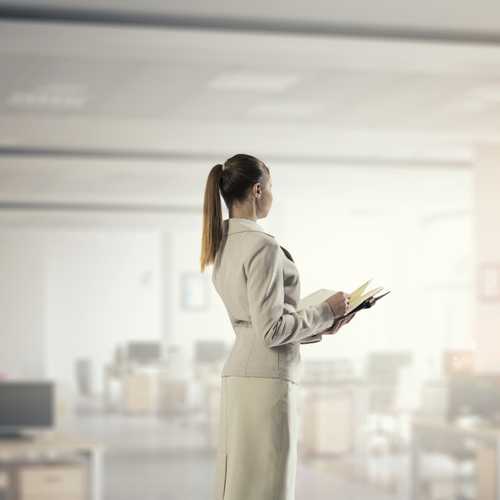 It is normal to change your mind.
When I first applied to UCF, I didn't even have a question of what my major would be. I confidently clicked Psychology on my application. From the moment I got accepted, I was so excited to be going to a school with such a great Psychology program. Even during UCF's Orientation, when they divide the students into groups based on their majors, I was so certain I was in the right place as we were discussing all of the different course options. However, about a year into my college career, I realized that I wasn't as certain I chose the right path.
I think it is so important for college students to realize it is normal to change their minds about their career. On average, about 80% of students change their major while in college; some even change their major up to three times. Most 18-year-olds entering college don't know what they want to do for the rest of their life. UCF is very accommodating to students changing their major.

One of the greatest things about being a UCF student is the variety of top colleges and programs offered. UCF has 13+ Colleges and 210-degree programs so there are many options to explore if a student is undecided. Did I mention that there's also a First Year Advising center for first-year students specifically? Click here for more info.
When I went to the advising center, the advisor sat down with me until I felt comfortable with my decision and made me feel much better about my options. Additionally, UCF has a Career Services Center that helps students explore majors, careers, explore graduate school, prepare for interviews and much more. See more about that here.

As I got older, I realized how important it would be to start getting internships and looking for jobs for the end of my college career and for post graduation. I did my research and discovered that UCF has so many resources on campus. They also have Career Expo each semester.  I figured now was the time to take advantage of these resources.
By attending a Career Expo, you could potentially leave with a full time or part time professional position, internship or work pre-graduation. The Expo is located on campus, which makes it so easy to attend and doesn't even require registration; you just need to show up.  However, it is important to dress appropriately and come with your resume as you will be speaking to professional organizations and maybe even your future employer. Students have many choices here from the UCF's The Knight's Pantry which has a blazer-loaning service for students that they can rent to Thrift Stores to taking advantage of retailers that offer discounts for students with their college ID. You can read about that list here.
Be sure to attend the's events Career Readiness week's to help prepare you for this event. They will give tips and workshops on how to dress for success, resume critiques, supply a LinkedIn photo booth, and even conduct practice interviews to test your skills. And, even if you're not looking for a job quite yet, this event is still such great practice and exposure to the professional world. Last year, there were around 2,600 students in attendance so be prepared for a big crowd but also be prepared for this great event!
During the summer there are various workshops from Resume Writing to Interviewing Strategies. Find out more here.

UCF offers so many great tools and we should take advantage of this opportunity. Check out their Career Showcase, for instance.
For more great tips, read through our other blogs, follow us on Facebook and Instagram at.haveuheard.com and share with other parents you know.