HaveUHeard.com includes links to third-party websites and advertisements for third-party products and services. Product and service-specific opinions mentioned within the content of our blogs are entirely the opinions of the HaveUHeard.com team and its staff. It is our hope that you will find value in the products and services these third-party organizations represent, and patronize these businesses. Such advertising and marketing partnerships help make our efforts at HaveUHeard.com possible. Thank you for your support and ongoing interest. For additional information, please read our full HaveUHeard.com Disclosure Statement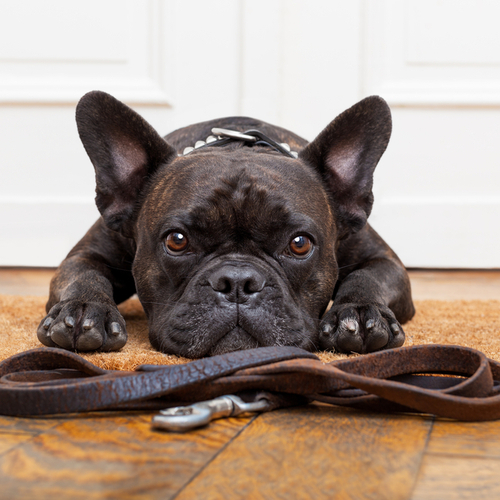 Take Your Pets (Dog Or Cat) to College!
Every time I head up to UCF to see my daughter, she asks that I bring our dog. Let's face it; the pup is everyone's favorite family member. How do you manage pets at school? Personally, I would rather travel with a dog than have our daughter adopt one of her own that may eventually become mine too, so I often oblige. (You may want to see our blog on Hotels so you know which ones are pet-friendly.) The good news is that is becoming rather common for people to travel with their pets. Be sure, when making reservations, you tell them you are traveling with a pet. Some have fees. You can book directly through the different hotel brands listed below or book through a website like Expedia or Hotels.com or Reservations.com.
Pet-Friendly
For those who are traveling with pets, the hotels that are pet-friendly include:
Another big question is where can you go to eat. Below are…
Dog-Friendly restaurants near UCF:
Perhaps while in the area you just want to let Fido get out and run a bit. Here are a few dog parks in the area:
Dog Parks:
Of course, if you are traveling with a service animal, which is not considered a "pet," you are allowed to take your service dog virtually anywhere you are allowed to go. There should be no extra fees or deposits for this. However, emotional support animals may not be allowed to accompany their owners in public places, i.e. restaurants, stores, hotels, so you may want to check before you head out.
Basically, you are all set should you want to visit with your family pet. However, for some students, this isn't enough. The truth is, I am not a big fan of students adopting pets. I understand that the unconditional love of a sweet puppy or kitten can be wonderful around stressful times like midterms or finals. UCF often brings therapy dogs to campus during these times for just this reason. I am, however, keenly aware of the work that goes into training a pet and the expenses that come along with their lovability.  Nevertheless, students occasionally develop amnesia for these sorts of realities and get drawn in by floppy ears and wagging tails. Beware of text messages touting puppy and kitten faces. I recommend counteracting those with pictures of goldfish (the only pets allowed to be kept in on-campus housing are fish in a ten-gallon or smaller tank. Read the rules here and take note that there is a $25 fine for unapproved pets.) Perhaps if you stay strong; your student will too.
However, if your student decides to adopt a pet while at college, they should first check the rules for where they will live. When searching for an apartment, it is easy enough to find out which are pet-friendly. Some apartment complexes have separate leases for pets. Remind your student to inspect everything upon moving in and take pictures of any damage so that their new four-legged friends cannot be blamed for it and consequently, not fined for it. And be honest; you don't want them being evicted for hiding a pet. It happens.
Then again, it doesn't always matter what we advise our children.  My son and his roommates adopted a puppy last year; that, for the record, as darling as she is, is going home with one of his roommates for all holidays, summers and after graduation. Eventually, they concluded on their own that having a dog was a lot of work, but if they exercised the pup, it would wear him out and they all got some sleep. So, maybe a kitten would have been a better choice, but, truth be told; girls do not run up to pet a kitten on a leash.
Pets Get Sick Too
Of course, if they do decide to have a pet, it is important to know that there are quite a few animal hospitals nearby. We highly recommend having their pet chipped in case they get lost. If a lost pet is brought to an animal hospital they can be scanned and find the owner easily.
Peace. Love. Rescue.
Perhaps, spending a day with a puppy will be enough though. Check out Pet Rescue by Judy. This organization has a program called Dog 4 a Day that allows dogs to get out of the rescue and have a fun day and get a little puppy love. There are also a number of animal adoption centers in the area: Rescue Me Orlando, Orange County Animal Services, Pet Alliance of Greater Orlando, and The Animal League.
When You Have to go Away
Hopefully, when you have to be away, you can get a friend to watch your pet, but for those times that you can't be sure to find a reliable place to board Rover or Daisy. There are a few near UCF – Happy Paws Pet Resort, University of Dogland, and Alafaya Trail Pet Oasis. Be sure to book early for popular times like Thanksgiving or winter break.
Whether you need a pet sitter while you are away or at classes or you want to become a pet sitter, check out Rover.
Finally, if you do end up with grand-puppies, you may want to add some Knight gear to the holiday shopping list. There are all kinds of fun leashes, collars, toys, and jerseys for our newest, furry fans. If you're lucky, you too may get some zany videos/pics like the ones I send them of our dog.
Pass on these great tips, tell your friends and like us on Facebook, Instagram, Twitter, and Pinterest. Find out more about how to use HaveUHeard as a great resource. Sign up for other great tips at haveuheard.com.