HaveUHeard.com includes links to third-party websites and advertisements for third-party products and services. Product and service-specific opinions mentioned within the content of our blogs are entirely the opinions of the HaveUHeard.com team and its staff. It is our hope that you will find value in the products and services these third-party organizations represent, and patronize these businesses. Such advertising and marketing partnerships help make our efforts at HaveUHeard.com possible. Thank you for your support and ongoing interest. For additional information, please read our full HaveUHeard.com Disclosure Statement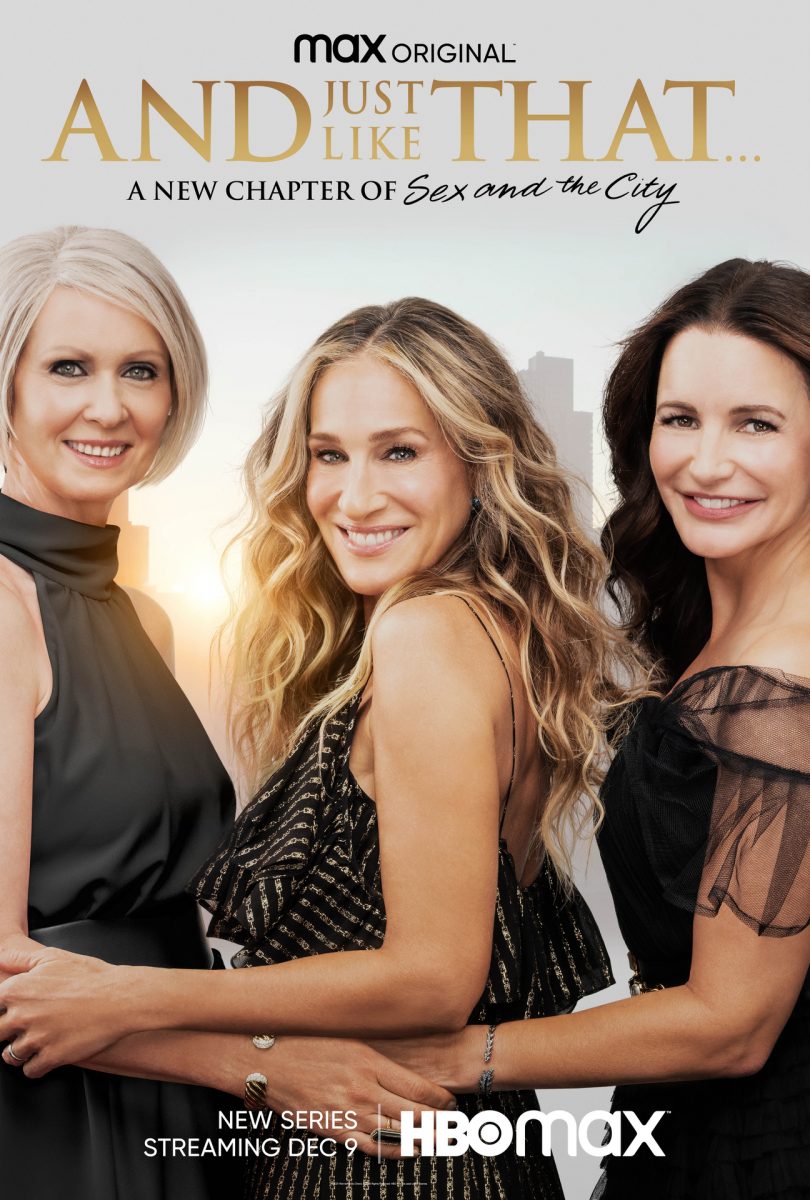 A New Chapter
In the SATC reboot "And Just Like That, we get to catch up with Carrie, Miranda, Charlotte, and supporting cast members. Tbh, get it.  Life changes faster the older we get. I have certainly had my share of And Just Like That moments. I realize the changes the characters play seemed sudden and sloppy at moments. But I have been a huge SATC fan for a long time, so I still watched the entire series. And I'd watch if a second season comes out too.
And Just Like That" Moments
Like the SATC reboot, I've had my share of "and Just Like That" moments. And just like that:
Got married two years after meeting my husband
Had two daughters, and 18 years flew by – ask any parent how fast raising children goes by
My daughters graduated from college and moved out of state.
I became an empty nester
Was unexpectedly widowed
Started a blog
The list goes on and on.
Life is Amazing…
Life is filled with many And Just Like That moments. My most recent "and just like that" moment where I've turned 60 is not holding me back. I am spending this next chapter living, learning, and appreciating life. I love this quote by award-winning author L.R. Knost's:
"Life is amazing. And then it's awful. And then it's amazing again. And in between the amazing and the awful, it's ordinary and mundane and routine. Breathe in the amazing, hold on through the awful, and relax and exhale during the ordinary. That's just living a heartbreaking, soul-healing, amazing, awful, ordinary life. And it's breathtakingly beautiful."
The words "And Just Like That" would work well to start off the first two sentences.
But what didn't I  love about "And Just Like That"? Because it skips over decades of their lives and then touches on every middle-aged cliche… backaches, botox, broken friendships. Yep, it's true, but I didn't need a reminder. And every awful part, including an identity crisis, an unexpected death, and well… I get it; life is sometimes awful. But the show spends too little time on the amazing parts of life.
Life is a Journey
In life, we are blessed if, during our journey, we don't experience any disappointments, broken friendships, loss, or challenges. However, that is not realistic. Every one of us has our own unique journey. Some of us have more challenging ones. There are lessons to be learned on difficult days. And yes, I can do without some of the setbacks I've experienced. It does not mean that I look toward the future expecting maladies.  Who wants to go through life that way?
When you get married, you don't go into it expecting it to end. But many marriages do just like that. What about if you have kids? I certainly did not give thought to OMG, they are going to kindergarten, and just like that, they'll be graduating high school. Sure, we worry about our children, even when they are grown. They are forever.  But I love watching them living their lives. Yes, they've had their own just like that moment in their young twenties. But they are strong. It's a lesson I think every child needs to learn.
Strenth
On my desk, I have a wooden block with different positive affirmations. One side reads, "strength doesn't come from what you can do. strength comes from overcoming the things you thought you couldn't.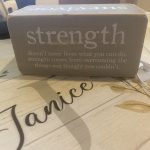 In all seriousness, when I look back at my life, it is with gratitude. Unexpected twists and turns are a part of life. Like many, I've experienced my share of bumps along the way. And clearly, I could have done without a few smaller potholes. Looking back at where I've been, it's more like, wow, I am strong and resilient. So I move forward and wake up every day with gratitude for another day, for being healthy, and for having amazing family and friends.
Don't Put Off Until Tomorrow What You Can Do Today
The lesson I have learned is that we put off trips or get-togethers or even phone calls thinking we can do it tomorrow. But tomorrow is not promised. It's why in 2019, I pushed my sister to go to Israel, something we had been talking about for years. I  said I'm going with or without you. And, she did find the time. We went in November 2019. In 2020, and just like that, the world came to a halt.
So, now I  am making sure I stop putting off what I want to do. That means planning trips to places I've dreamed of visiting. This year, I am crossing off one of my bucket list items with a trip to Sweden and Denmark. It is still many months away, but I'm sure "And Just Like That" it will be here.
It means focusing on my mental and physical health and well-being. This started with a trip to a wellness resort. Of course, I never turn down a visit to my daughter in New York. Before the pandemic, every year, we had a mother-daughter trip, which I am hoping to reboot this year.
Lesson To Be Learned
The lesson I learned years ago, and I find And Just Like That reinforces, is we are forgetting that life is a gift. And we should enjoy it. Take that trip. Call family and friends. Show kindness and compassion toward those struggling. Be Happy.
Pass on these great tips, tell your friends and like us on Instagram and Pinterest. Sign up for other great tips at haveuheard.com.