HaveUHeard.com includes links to third-party websites and advertisements for third-party products and services. Product and service-specific opinions mentioned within the content of our blogs are entirely the opinions of the HaveUHeard.com team and its staff. It is our hope that you will find value in the products and services these third-party organizations represent, and patronize these businesses. Such advertising and marketing partnerships help make our efforts at HaveUHeard.com possible. Thank you for your support and ongoing interest. For additional information, please read our full HaveUHeard.com Disclosure Statement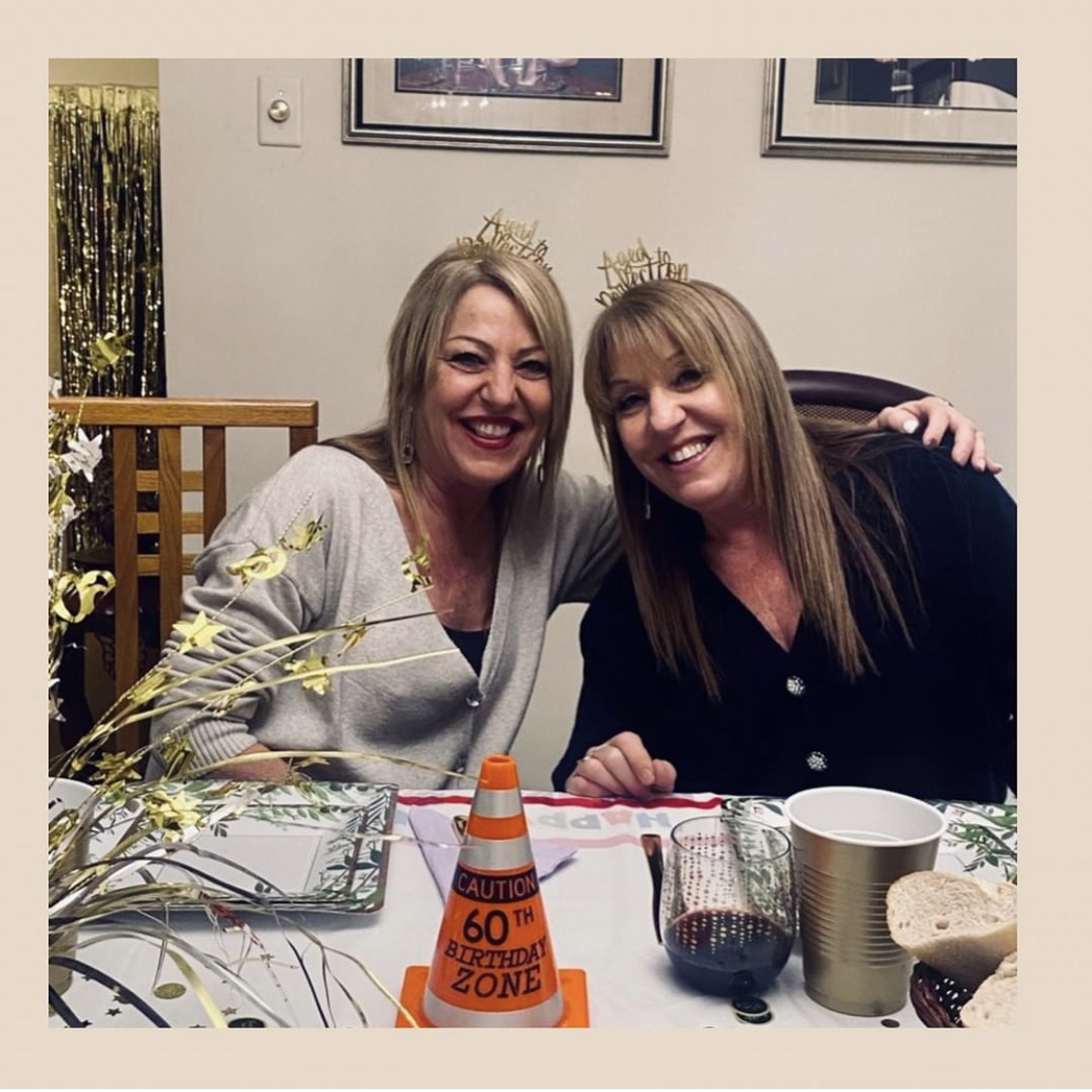 Reaching Another Milestone Birthday
As I sit back and reflect on the positives and negatives of 2021, I can't help but feel grateful. Grateful for being able to ring in a milestone birthday with my family and friends. While everyone was celebrating Christmas, my twin sister and I celebrated turning 60! What made this birthday even more special, was the fact that it was my palindrome birthday. Not sure what that is? At first, I was not either. But, after reading more about it, it's meant to bring good luck. who doesn't want that as you ring in another year of life?
Holiday Birthdays
Anyone who has a birthday around the holidays understands how complicated it can be. Do you get one combined gift or two separate gifts? Plus, most people are so concentrated on the holidays that it is challenging to get anyone together for your birthday. And what makes it even more challenging for me? there are two schedules we take into account when making plans because I have a TWIN sister! It certainly makes it more fun as we do share some of the same friends in addition to family.  But I feel like I need to send out a calendar survey to see when we can get together around the holidays!
This was one of the years my girls did not ask me what was on my birthday wish list. I figured that they had a great idea in mind – and they certainly did not disappoint! They created a cookbook of recipes that I have made over the years including homemade chicken soup, ceviche, and a healthy twist on Twix bars. It's a gift I will keep in my kitchen forever! My twin sister surprised me with a trip to Canyon Ranch. This is a trip that promises to renew and refresh. What more could you want?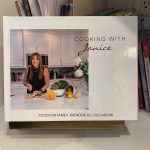 How We Celebrated
Throughout the year, my sister and I let our family know we wanted to celebrate our birthdays with family only, and anything additional we would plan on the side. Thankfully, they respected our wishes, especially with Omicron becoming so widely spread around that time.
It ended up being a perfect night with our families – our kids had dinner catered from one of our favorite local Greek restaurants, Greek Islands Taverna in Fort Lauderdale, which you MUST try! The house was decorated with streamers, balloons, and confetti for an added touch to an exciting evening. Yes, they did "subtly" throw our older age in our face with this safety cone, which you couldn't help but laugh at.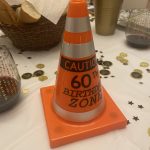 Birthday Surprises
Aside from spending time with family, I am lucky enough to have wonderful friends that made sure I felt special throughout the week leading into my birthday. One of my favorite gifts was a great traveling backpack as my friends know I LOVE to travel. We also went out for lunch and enjoyed great wine and food, along with plenty of laughs (and a gift to the spa, which I can't wait to use)!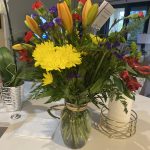 How Does It Feel To Be 60?
For years, I have listened to my mom say "I don't know how I got here" as she celebrated milestone birthdays. Many of my other family members are geting ready to celebrate big birthdays this year.  I wanted to approach my day in a way I hope they approach theirs, which is "What's my next journey?"
After the week of celebrating turning 60, I paused (my word in 2022) and asked myself "why am I so focused on a number? Does it matter how I got here?" And my answer is I got here with a life filled with experiences. Some were great, some were good, some not so good, but definitely with gratitude for a good life.  This is why I am celebrating turning 60 with optimism for the future.
Pass on these great tips, tell your friends and like us on Instagram and Pinterest. Sign up for other great tips at haveuheard.com.