HaveUHeard.com includes links to third-party websites and advertisements for third-party products and services. Product and service-specific opinions mentioned within the content of our blogs are entirely the opinions of the HaveUHeard.com team and its staff. It is our hope that you will find value in the products and services these third-party organizations represent, and patronize these businesses. Such advertising and marketing partnerships help make our efforts at HaveUHeard.com possible. Thank you for your support and ongoing interest. For additional information, please read our full HaveUHeard.com Disclosure Statement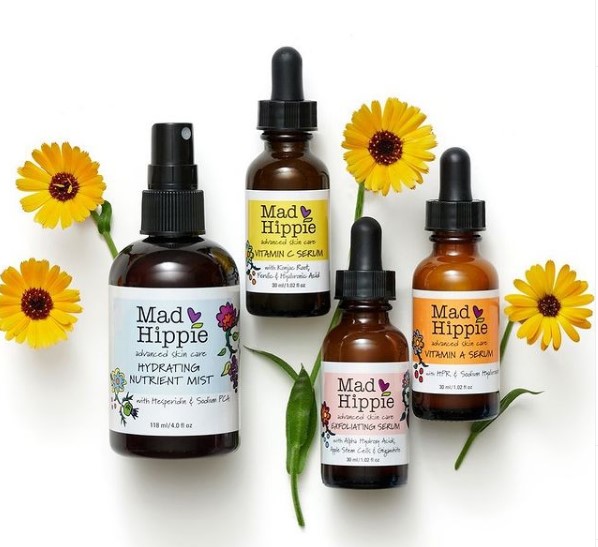 Here's the Skinny
Living with my grown daughters during the pandemic has many positives. One is their knowledge about skincare products that are clean and natural. They are also extremely aware of brands that Do Good. They recommended Mad Hippie Skincare products for me.
Here's the skinny. Growing up in Fort Lauderdale, I spend a lot of time at the beach. It is where my friends and I head to every chance we got. In my early teen years, we'd lather on baby oil and become human sundials. Inasmuch as my mom would warn us about our continuous sunburns, as a teenager and well into my 30's, I still worshipped the sun.  I just love how I feel after a day in the sun. And yes, I know Florida sun, being closer to the equator, can cause a lot of skin damage.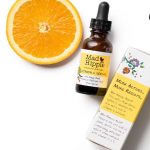 Photo with permission from Mad Hippie.com
Sun Damage
But here's the lowdown. My skin definitely has suffered the consequences of all those years of outside tanning. From sun-damaged skin to having had Moh's surgery twice, I truly wish I could turn back the clock.
I have been fairly diligent about using moisturizers since my early 40's. That is a late start and I am thrilled that today's young adults are learning from our mistakes. But the little wrinkles and lines have set in and my skin is now much dryer than years ago.
I started with Mad Hippie's Vitamin C serum which I combined with other brands I have been using for years. After 3 months of using the serum, I was hooked. That is how I decided to try their other skin products.
Positive Vibes
Following a skincare routine is like any hygiene habit. Since this year is a huge birthday for me, I decided to really amp up my skincare. I added in their Triple C night cream, their daily face cream, the microdermabrasion facial, and their cream cleanser. I am already using their Vitamin C serum.
In the morning, I start with the cream cleanser, followed by the Vitamin C serum, and then their face cream. At night, I use the cream cleanser, the vitamin A serum, and the Triple C night cream. Twice a week, I do the microdermabrasion facial.  Since I am applying with my hands, I am generous in using the remaining product on my hands and on my neck. I just ordered the hydrating nutrient mist and a few of their makeup products to try.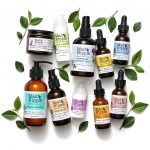 Photo by Mad Hippie IG
I am stoked because, for the first time, I am extremely dedicated to taking care of my skin. I am hopeful that it is not a "too little, too late" situation. It took me a week to get the routine down of what products to use in the morning and which ones at night. I do the microdermabrasion facial twice a week.
The Results
Certainly, the compliments I receive these days when I am told I do not look nearly my age are nice. But the best is the way my skin is looking and feeling… super clean and more normal than dry Of course, hydrating is equally as important to combat dry skin. You can buy the product on their website, at Whole Foods, Ulta, Sprouts, and Vitamin Shoppe.
Peace Out ☮ 🌈