HaveUHeard.com includes links to third-party websites and advertisements for third-party products and services. Product and service-specific opinions mentioned within the content of our blogs are entirely the opinions of the HaveUHeard.com team and its staff. It is our hope that you will find value in the products and services these third-party organizations represent, and patronize these businesses. Such advertising and marketing partnerships help make our efforts at HaveUHeard.com possible. Thank you for your support and ongoing interest. For additional information, please read our full HaveUHeard.com Disclosure Statement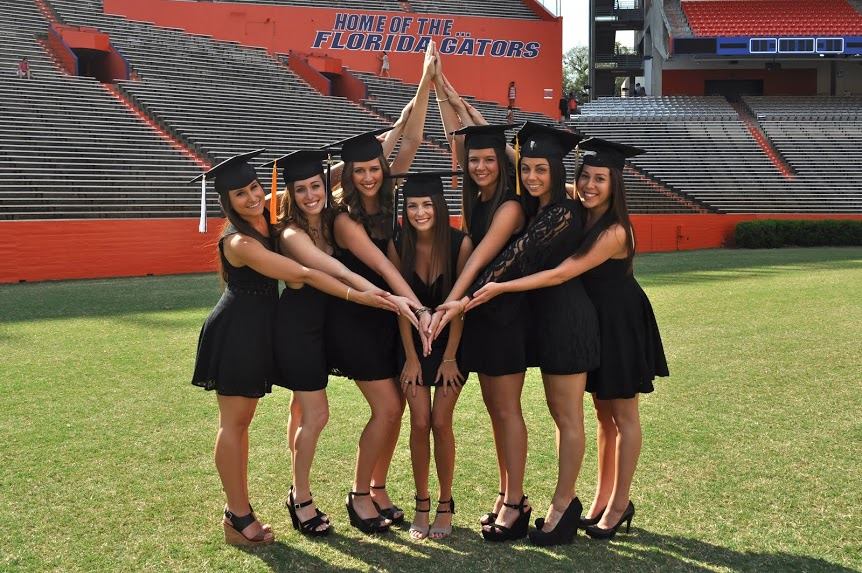 Finally, Graduation!
It seemed that this day was always way off in the future, but it's true; graduation is almost here. Many people will be asking what are good gifts for college graduates these days so HaveUHeard pulled together the ultimate graduation gift guide according to our very unscientific college student survey. And having had two college graduates, both of whom moved into apartments after leaving college, I can tell you there are a lot of items they need to furnish their new place.
Choosing the right gift for graduation can be complicated so, with the help of our interns and mom bloggers, we've put together the ultimate graduation gift guide.
Gift Cards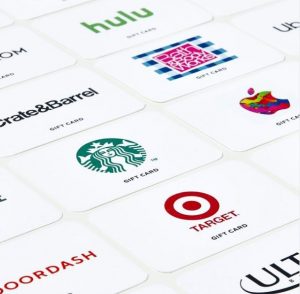 It has been great seeing in-person, albeit, socially distanced graduation ceremonies. My own niece graduated from law school. Her cousins and I were not able to make it in person but we watched it on the live stream feed and were just as excited to see her cross the stage. I knew she was going on a post-graduation trip before buckling down to study for her bar exam. So I gave her a cash gift. Cash or gift cards are the most requested gifts.  You can make the presentation fun, easy and memorable with a Greetabl congrats. You can add in some great little gifts or gift cards to a wide variety of places in many denominations. It is why we put this at the top of our graduation gift guide.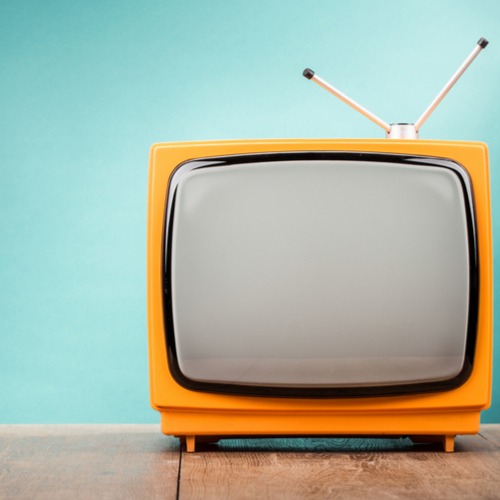 Electronics
Students love their electronics which is why our graduation gift guide includes some of the latest and greatest tech items.
TV– One of the most requested items by students for graduation. Look at some of the Smart TVs. They have come down significantly in price. Check out Best Buy, Walmart, and Target, for some great discounts.
Apple Watch – This watch keeps track of time (of course, it's a watch) but also keeps track of their fitness routines, tracks sleep, and lets them access their texts, calendar, music, and whatever other apps they choose to have on the watch. I bought my daughters the Apple 3 instead of the Apple 4 and saved some money by purchasing a level-down model. You can also grab different bands so they can change up their look to go with their outfit or their mood. We like Best Buy, Target, Walmart, or Amazon (unless heading to the Apple store).
Fitbit Versa – It isn't just about staying in shape anymore. My daughters challenge themselves, competing against each other or with friends, keep track of their fitness routines, and even tracks their sleep. Being out in the real world can be stressful, and now their watch (rather than you) can remind them through notifications to exercise. The Fitbit ionic works with Bluetooth headphones and stores and plays music – perfect for when they head to the gym or are out for a run. We like Best Buy and Target.
Headphones
Wireless Headphones – Whether they are at the gym or calling home while cleaning their new apartment (ok, a mom can dream), good headphones are appreciated. Here are some of their favorites.
Beats by Dr. Dre
This is the most requested audio brand for headphones, earphones, and speakers and also one of the most in-demand items by our student panels. Best Buy, Walmart, and Target all sell this brand.
Bose Headphones and Earbuds – Bose is known for its sound systems. Check these out at Walmart, Amazon, and Best Buy.
Airpods – Apple AirPods will forever change the way students use headphones. My daughters love theirs because they instantly turn on and connect to their iPhone, Apple Watch, iPad, or Mac. (1) Audio automatically plays as soon as you put them in your ears and pauses when you take them out. And, avoid mixing them up by getting them a monogrammed Airpod case decal – it's only $3.25 plus shipping.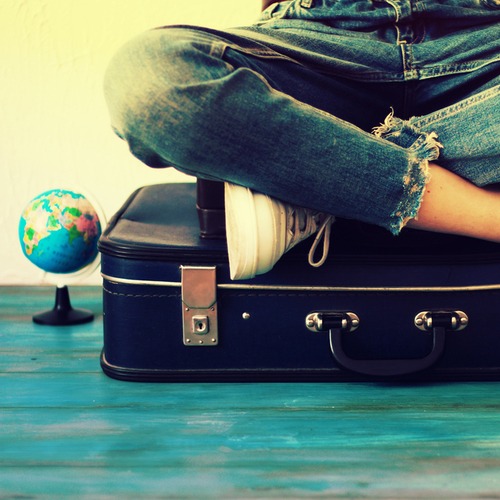 Travel
HaveUHeard that after graduation, students like to take a post-graduation trip. And, with travel opening up again, many are planning overseas trips before they venture into the real world. For our graduation gift guide, we include some travel musts.
Suitcases or travel backpacks for that European adventure (or wherever they may be planning to travel) are always appreciated. There are all sorts of bags to make travel lighter and organized. Check out eBags; they've got it all. You'll also find a nice selection of computer bags and briefcases for the new career.
Backpacks – One of the more popular brands right now is Herschel Supply Co. Check out Bloomingdales, Nordstrom, and Urban Outfitters. Their backpacks are sturdy and simple and will transition right into their adult life. Both of my daughters LOVE the City Adventurer Backpack from Lululemon because of its storage space. They often use it for traveling as their luggage for long weekend getaways (they have mastered the art of minimal packing)
Luggage – This is an investment piece. One sought-after luggage is Away. They come in some really fun colors and have a limited lifetime warranty. I recently purchased the medium suitcase, a carry-on, and the packing cubes. I will say, there is a difference in how they handle compared to my old luggage.  Graduates love to travel. Since graduating college, both of my daughters travel for birthday trips, bachelorette weekends, and weddings.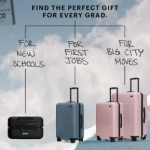 I also like this highly-rated set from Mark & Graham.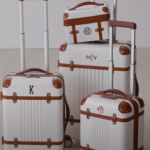 Travel journal- Many graduates go on big trips after graduation before they start working and many of them want to record every last detail. A beautiful journal can be a keepsake they will look back on for many years to come. My daughter definitely looks back at her travel journal even over a year out to recreate those memories on her own personal website. You can find some really trendy ones at Nordstrom (my daughter loves), Urban Outfitters, Nordstrom Rack, and Amazon.
Dressing for the Job
College students' wardrobes are not going to cut it once they are working in an office. And while many companies allow their employees to dress casually, they will still need to look pulled together. Our graduation gift guide recognizes many will need an entirely new wardrobe from apparel to shoes and more.
Wardrobe – Help graduates spice up their wardrobe from student casual to working professional by giving a gift card to a store that sells clothes along these lines. You may even want to remind them that some stores even give discounts with a college ID, which they still have. (See our blog about where to find these discounts) Nordstrom, Bloomingdales, Macy's, TJ Maxx, and Kohl's have a large variety and price ranges.
Umbrella/rain boots/raincoat – Weather changes by the minute and no one likes showing up to work soaking wet. And if they're moving to a big city where they will have to rely on public transportation, they will surely appreciate this.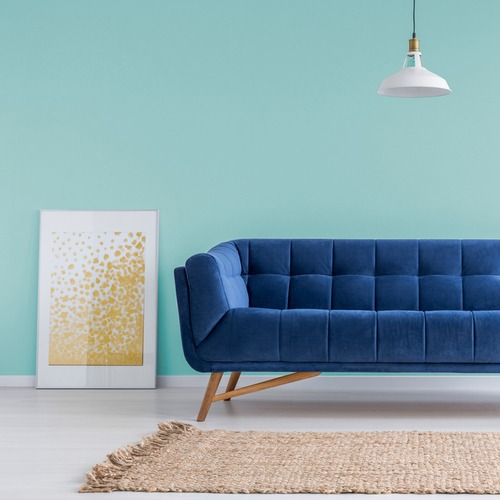 A New Home
My daughters moved out of state after graduation so they were truly starting from scratch.  And, they live in small apartments, so space-saving items are a necessity. Many students heading to large metropolitan cities will need to get their place in order. For our graduation gift guide, we recommend choosing one or the other when it comes to crockpot vs instant pot. They like the smaller ones due to their small-space living.
A Coffee Maker – My family is partial to Nespresso, but Keurig is popular too. You may want to throw in a good tumbler for coffee on the go. Chances are Starbucks won't fit into their new budget so a coffee maker (with a timer, so it is ready when they are heading out the door) is a great idea. Check out Bed, Bath and Beyond, Target, Walmart, Macy's, or Bloomingdales.
Crock Pot – They may have gotten a bad rap on This Is Us, but the truth is they can make meal prep pretty easy for those that are starting new careers and won't have much time to cook after a long day at work. Check out Bed, Bath and Beyond, Target, Walmart, and Macy's.
Instant Pot – These pressure cookers became instantly popular for cooking food faster.
Diploma Frame – They graduated and earned it; now help them display it. I proudly have my UF graduation diploma hanging in my office. Check Etsy, Walmart, and Wayfair.  You may need to look up the university name. They have customized school diploma/tassel frames. This one also has room for the photo of them receiving their diploma, the diploma, and the tassel.
Furniture – Although I am sure their college digs were great, this is their first "new home" after graduation. Something from Etsy or Wayfair is a great way to start. Seriously, my oldest daughter furnished most of her apartment through Wayfair. She also picked up some great decor from Etsy, Urban Outfitters, and Nordstrom.
Replacement sheets and towels – If they are anything like my son's; you probably want to deposit them in the trash on your way to graduation…seriously. Most of the department and big box stores will have these. I like Macy's, Target, TJ Maxx, Bed, Bath & Beyond, and JCPenney simply for the value.
Kitchen – Again, if they are setting up a new home, they may be looking for dinnerware, kitchen utensils, and pots and pans. I gave my daughter some of my stashes (after 30 years of running a home, I had plenty to share) Check out Wayfair, Hayneedle, Target, Macy's, TJ Maxx, and Walmart.
Wall Decor – When my daughter was setting up her first apartment, she turned to Pinterest for ideas and created a really cool wall decor collection. Some of the places she purchased from included Etsy, Wayfair (where she also purchased a cocktail table), and surprisingly Home Depot. She also loves the prints from Astrid Wilson.
And…
Amazon – I admit it, I buy just about everything on Amazon. It is easy and convenient and if you have Prime, it is even easier and more convenient. An Amazon gift card for graduation gets them just about anything they may need for their new home, a new wardrobe, or travel plans.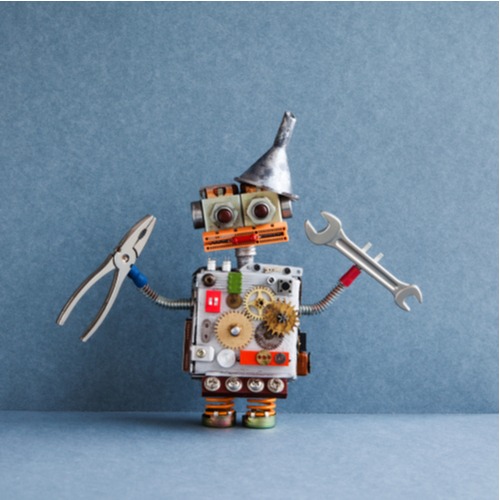 A Few Other Thoughts…About Graduation
For students going on to graduate school, they will need some new, updated school supplies including a new agenda/planner, backpack, and notebooks. Etsy has great academic planers. Money and gift cards are also easy gifts for recent graduates that they'll appreciate. They can use it for whatever they want and wherever they're going.
Gym membership – Welcome to the real world where there is no gym on campus. Graduates who value their fitness routines will greatly appreciate a gym membership near their new home.
Entertainment Subscriptions/Devices – Music or TV Streaming Service – Netflix/HBO/Hulu/Apple TV/Roku/Amazon Fire TV Stick subscription – even a subscription to Apple Music to use with their headphones. Cable can get expensive, but graduates are still going to want access to the best music, movies, and TV shows. Getting them a subscription to any of these services or purchasing one of these devices makes it possible to watch anything instantly on their TV.
Meal Kit Membership – My daughter is still navigating living on her own. As a new graduate, she works long hours and oftentimes gets home late from work. She doesn't have a lot of time to cook and oftentimes just picks up food from a local restaurant. If they are not interested in cooking, check out our Meal Kit review and consider getting them a gift card. It's a win-win- they learn to cook and they don't have to have a full pantry.
Cookbook – If they are going to buy groceries and cook, our graduates all said they would love a Cookbook. My first cookbook was Better Homes & Gardens New Cookbook, but there are so many great chefs with their own cookbooks that will fit the eating styles of your student, who hopefully has learned to cook more than pasta and grilled cheese while away at college. Check out the collections at BarnesandNoble.com, Walmart, Amazon, and Target. Some of my favorites also include How to Cook Everything: The Basics by Mark Bittman and The Smitten Kitchen Cookbook by Deb Perelman. My daughters and I follow Half-Baked Harvest's, Tieghan Gerard. I have all three of her cookbooks including her newest one Recipes for Balanced, Flexible, Feel-Good Meals.
Toolkit –  I have taught my daughters to use YouTube or Google to figure out how to fix broken items. They even use it to learn how to put together bookcases and shelving. I sent them to college with a small tool kit that was more feminine but did the trick. Wayfair, Target, and Home Depot are a few great places to pick up tools in pink or, for the guys, in red and black.
Now they are graduates and ready to begin adulting, it's a whole new world. There are some fun and helpful books that make great gifts. Give them a head start with the book How to Skimm Your Life.  The book covers everything from personal finance to career, stress management, global politics, and more, this book breaks down some of the less glamorous parts of being an adult.
Finally, memorialize their graduation by purchasing a brick at their university (many universities offer a brick program). Or consider paying for a one-year or lifetime membership to their university's alumni association.
Happy shopping and congratulations to those graduates!
Pass on these great tips, tell your friends and like us on Instagram and Pinterest. Sign up for other great tips at haveuheard.com.