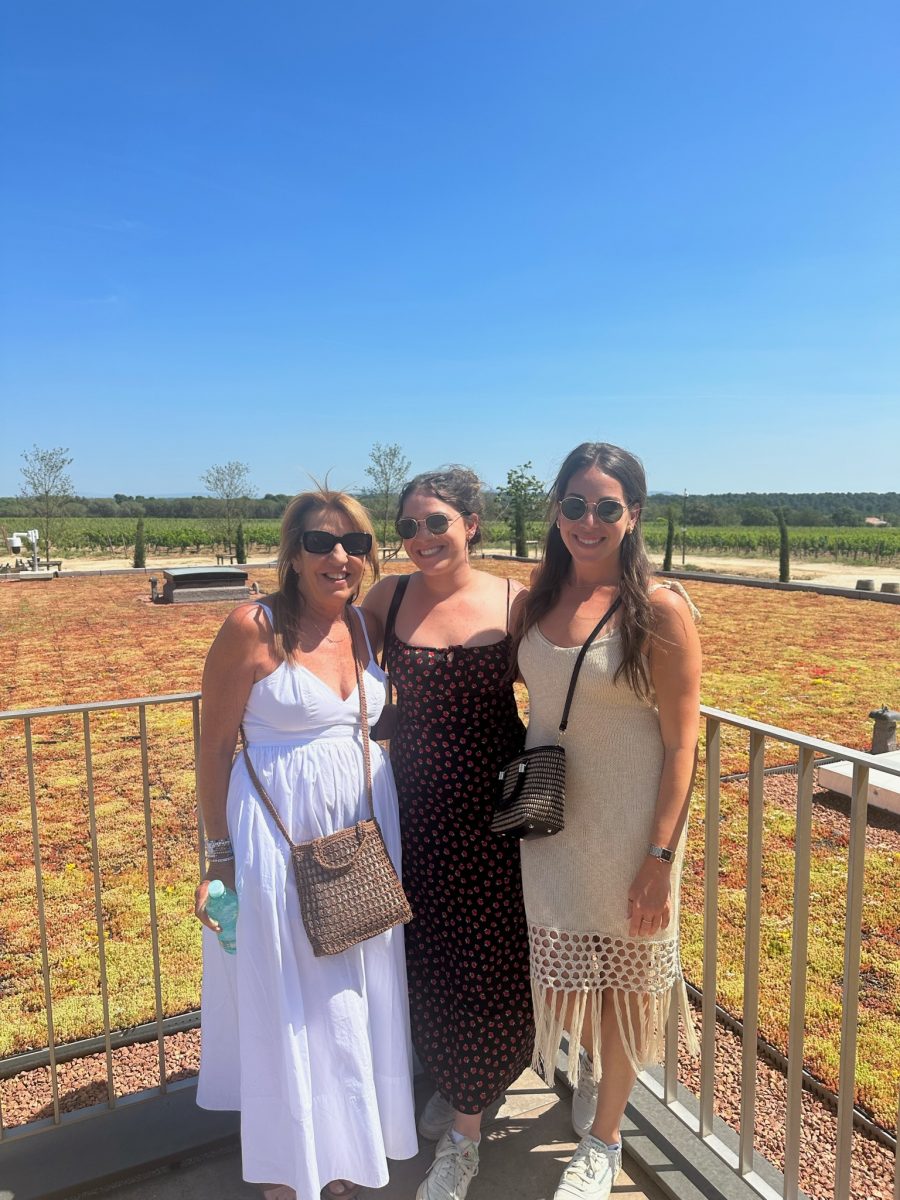 The Perfect Way to Celebrate Life With Daughters
My husband loved red wine. He had a wine collection, including a bottle from each of our daughter's birth years. I was not a fan of red wine at that time. Both my daughters enjoy an occasional glass of wine. That is until we went on many wine-tasting and vineyard tours. Now they love wine.
The Benefits of Introducing Your Daughters To Wine
Drinking wine with a meal is part of Europe's culture. We experienced this on our trips throughout Europe. We certainly did not condone drinking alcohol when our daughters were young. Once they were in their older teens, they were allowed to drink wine with us. It wasn't an everyday event, more for holidays and special occasions. And on their bat mitzvahs. Many parents may not agree with our approach. It's a complicated parental choice.
We believe that the benefits of our introducing them to wine far outweighed their being introduced by young friends. That's not to say they didn't go to parties in high school and drink. But they knew enough never to drive or get in a car with someone drinking. And they knew they could call us to get them should a problem arise.
Drinking on Vacation
When we visited London in 2015, my younger daughter was 18. She was thrilled to be able to drink legally. Both my daughters are well above the drinking age now. If there is a winery at our vacation destination, you know we will visit.
Toasting Togetherness
We love trying new wines. Winery and vineyard tours are an activity we typically do when visiting a new country or state. Perhaps, my daughters enjoy it because it keeps their dad's memory alive. Or perhaps they just enjoy it for what it is. Going to a winery with your daughters is a relaxing way to unwind especially when your vacation days are spent running around all day. And it can be a bonding experience. It's not the wine talking; it is quality time together learning about winemaking.
Wine Tasting Etiquette
After our first wine tasting, we quickly learned there is a wine-tasting etiquette. This includes:
Make a reservation, especially if it is during the season or one of the more popular wineries. Unfortunately, we did not do this on our visit to Domaine Sigales in Santorini. That meant sitting outside with no shade.
Hire a driver – If you visit more than one winery or taste many wines, whether domestically or internationally, take the worry out of your visits by booking a private car and driver or taking an Uber.
Dress appropriately – I suggest flat shoes or sneakers if your trip involves walking through a vineyard. Regarding clothing, it is appropriate to wear something casual but nice.
Avoid Fragrances – This was explained to us during our San Gimignano visit. Wines have specific aromas that may be altered by fragrance or even aftershave.
Be Open-minded – I was not a big fan of red wines, but I wanted to avoid appearing judgemental by turning down a red wine during the tasting. You may think you don't like a specific wine. Give it a chance.
Taste the Wine Slowly – To avoid getting drunk and enjoying the experience; you'll want to
Look closely at the wine's color, clarity, and overall appearance.
Swirl: Focus on the viscosity; more droplets sticking to the side means higher alcohol content. Also, this movement helps the oxygenation of the wine and opens the aromas.
Smell: Bring the glass to your nose and take in the aromas; think about what you smell and don't smell, and anticipate what the wine will taste like.
Sip: Take a sip, let it roll around in your mouth for a moment, and savor the taste.
Try to eat something while tasting. Most wine tastings pair food with wine, such as bread or snacks.
Hold the glass by the stem so as not to change the temperature of the wine.
Wineries and Vineyard Tours We've Visited
The wineries we have been to include: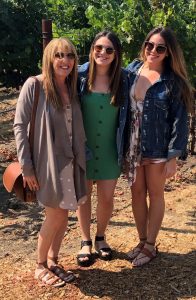 My daughters and I took a trip out west which included Napa. I know someone who works in the business, and they got us reservations at three wineries. If you love wine, arrange a trip to Napa or Sonoma. You can hit up three wineries on a day trip. Next time, I would love to stay a few days in wine country and see some other wineries.  On this trip, we went to
Del Dotto St. Helena Estate and booked the Cave Experience & Barrel Tasting.
Robert Mondavi– Our friend arranged for a VIP tour of the winery with an excellent curator. We truly enjoyed his informative presentation and learning about the Mondavi family history.
My daughters will tell you I am a lightweight when it comes to drinking. When we returned to our hotel, we all took a short nap. Suffice it to say the nap was not short, and we missed our dinner reservation.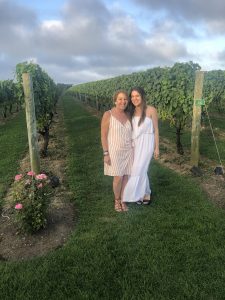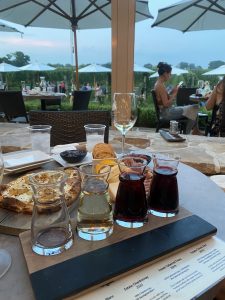 There are many vineyards in the Hamptons. We visited Wolffer Estate Vineyards 2018 on the weekend with my daughter, sister, and niece. We were lucky to get a table outside, listen to great music, drink good wine, and have snacks. I also recommend their Wine Stand and listening to live music (Friday and Saturday evenings). Just remember to bring a lawn chair or blanket.
Of course, the wineries love to sell you their wines on the way out. It's hard not to imbibe, especially when their bottle is so pretty. You can also purchase their wines at Total Wine. There are other wineries or breweries to visit if that is your preference. Personally, I have not been, but the more popular ones are Duck Walk Vineyards and Channing Daughters Winery.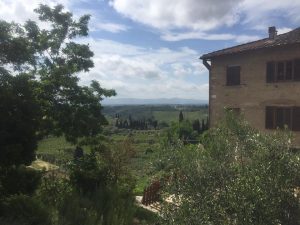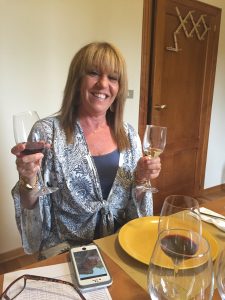 On our trip to Italy, we took a day trip from Florence to Podere La Marronaia winery, where we had the most fantastic wine tasting served with a Tuscan lunch. The food kept coming out; the wine was poured from one of the owner's sons. To this day, I buy their wine and olive oil, and balsamic and have it shipped.
Domaine Sigalas – I strongly recommend booking this winery in advance because we could only get a table outside. If it is brutally hot out, the sun will beat down on you, and there may not be any wind or shade.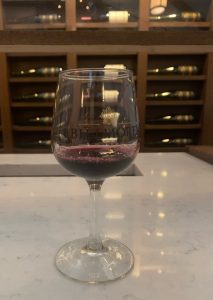 Asheville has a thriving craft beer scene which I highly recommend. During a December visit, we did visit the Biltmore Estate. HaveUHeard that Biltmore has its own vineyard. We couldn't take a tour due to the pandemic, but we did a wine tasting. The reds I sampled were really good. I joined the Biltmore Wine Club (free to join) and continue receiving a quarterly shipment of three bottles of wine. I selected the Red Wine Club, which gives me 20% off.
Interestingly enough, they purchase many grapes from California and grow the rest.
Aix-en-Province
On our recent visit to the French Riviera & Provence, we of course included a wine tasting. Located about 15 minutes from Aix-en-Province, which is where we spent the day, we stopped by Domaine Bargemone. This is an organic vineyard where you will find their new wine cellar. We were welcomed by Filipina and accompanied by a wine expert. The wines we tasted were their Classic Rosé,  Classic White, and Classic Red as well as their Cuvée Collection. The cellar is very modern and clean, a reflection of their wines. They do not ship but I did buy a bottle to bring home with me.