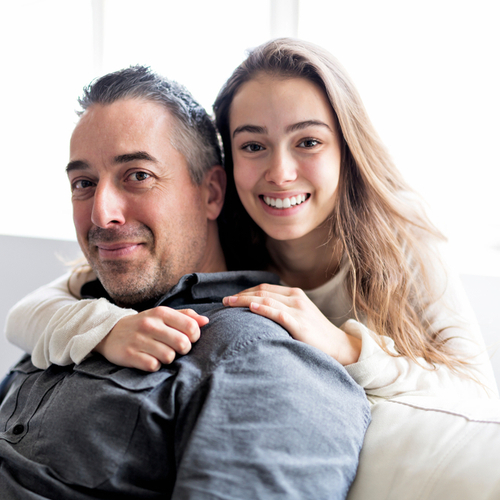 Officially Unofficial – Dad is in Town to Visit!
Dad's weekend isn't exactly official at FAU, meaning that there isn't one specific weekend that it is called for, but some sororities and fraternities have one. The sorority I am in does not have a specific weekend exclusive for dads, but there are several weekends throughout the year that you are meant to invite your family to. Whether you have a specific Dad's weekend or not, there are plenty of things to do when your dad comes to town that will make your time with him special.
Going to school at the FAU allows you to have endless possibilities for activities to do with your dad. For those dads looking to relive their college experience, there are floods of parents that go out during Happy Hour. It is extremely relaxed and always a good time. There is both outside and inside seating and parents can get a glimpse into the college lives of their students. My parents love it- we get to go to the bars and have some great bar food for lunch.
For those students 21 and up, I would recommend going out in Boca or, just a short drive away, the Avenue in Delray. Some of our Boca favorites include
If you decide to head to The Avenue in Delray, check out:
A fun thing to do with your dad if  you are 21 or older is to hit up some of the breweries; here are the top ones:
My parents and I love to eat at all of the amazing restaurants in town, so when my dad comes up, we always try to eat somewhere new and different. Whether it is breakfast, brunch, lunch, or dinner we are always guaranteed a good meal, and it's nice to have dad pay for it! There are so many great restaurants located right on the water and the area is just beautiful.
There are also tons of different nature and outdoorsy activities to do with your dad – check out our suggestions in Nature vs Nurture. Wherever you go or whatever you do, make the most of the time you have with your dad when he comes to visit you. Having your dad come spend time with you at college will make memories that you will always remember!
Pass on these great tips, tell your friends and like us on Facebook, Instagram, Twitter, and Pinterest. Find out more about how to use HaveUHeard as a great resource. Sign up for other great tips at haveuheard.com.