HaveUHeard.com includes links to third-party websites and advertisements for third-party products and services. Product and service-specific opinions mentioned within the content of our blogs are entirely the opinions of the HaveUHeard.com team and its staff. It is our hope that you will find value in the products and services these third-party organizations represent, and patronize these businesses. Such advertising and marketing partnerships help make our efforts at HaveUHeard.com possible. Thank you for your support and ongoing interest. For additional information, please read our full HaveUHeard.com Disclosure Statement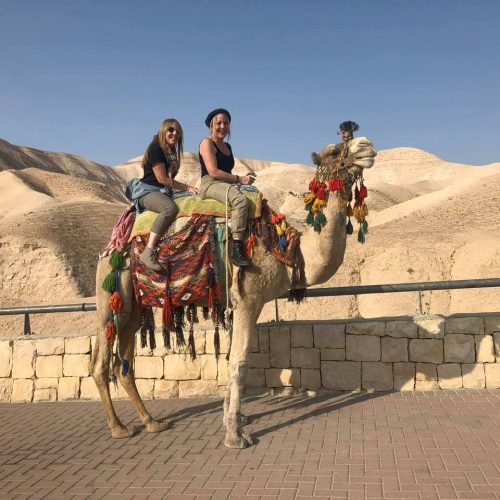 Shalom
A little over one year ago, my dream of going to Israel would finally be happening. Visiting was not on my bucket list, even after both of my daughters did birthright through UF. My desire to visit changed when I became more connected to my faith and spirituality, both instrumental in moving me forward after unexpectedly becoming a widow.
I had planned to go with my sister but that kept getting delayed due to health issues, taking care of my elderly mom, and work. It was, and is, always something. But in the year 2019, I said "no more excuses. Who would have known when we made that trip in late 2019, it would be the last of our travels for a while?
Because she is a CPA, there are small windows of time that she can travel – for this trip, it was October 17th but she had to be back by October 28th. And, within those dates were two Jewish holidays, one of which would have meant a lot of places would be closed so we decided to layover in London since we were flying through London anyway. But, I will say, traveling to Israel in the fall is an amazing time to visit. The weather is more temperate and it really is not as crowded.
Where to Go
I have several family members who live in Israel so I knew I would be seeing both of them (two different sides of the family). Wanting to maximize the five days we had, we chose to use a tour guide which we booked through Dekel Tours. For the first four days, our guide was Mitch Bertmann. He is from the United States (I grew up with his sister who is married to my cousin but I would definitely recommend him). He majored in Judaic Studies and has such a strong grasp of the history of Israel. Our guide for the last two days was Elana Dascal who is also from the States and extremely knowledgeable. She knew the smaller, off-the-beaten-track places to eat and shop.
Hotels
Mitch gave us great suggestions on accommodations; again we shied away from chain hotels or the larger luxury hotels choosing Atlas boutique hotels.
Tel Aviv hotel: Market House Tel Aviv Jaffa. We loved this boutique hotel and appreciated the warm welcome we received from Yaacov who supplied us with a bottle of wine. The decor is very artsy and charming. Breakfast was included and the staff was very accommodating.
Jerusalem hotel: Bezalel Hotel Jerusalem. Not only did we enjoy this charming small hotel but loved its proximity to the Machane Yehuda Market and the Old City. The room was definitely comfortable for the two of us but the balcony was huge and overlooked the area.
Both hotels are part of the Atlas boutique hotel chain and I would strongly recommend staying at one of their many properties.
Tel Aviv
Places in Tel Aviv we would recommend visiting:
Caesarea National Park – One of Israel's most extensive archeological sites. Contains magnificently restored ruins of the ancient city which thrived for 500 years, including a large, outdoor Greco-Roman theater, the remains of an amphitheater, a hippodrome, and well-preserved Crusader walls as well.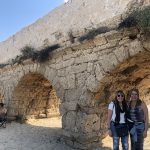 Zichron Yaacov – a small town
Ein Hod – artist village
Kibbutz Nir Etzion
Old Tel Aviv
Nachalat Binyamin Market – a local craft market in the heart of Tel Aviv. There were artists, jewelry makers, crafts. Open on Tuesdays and Fridays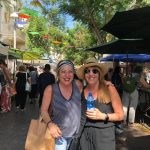 Shuk Hacarmel (The Carmel Market) – A favorite for locals and tourists alike. Our guide Mitchell knew all the foods we should sample. We recommend the Druze pitot filled with labneh and eaten with tabouli.
Jerusalem
After a very full day in Tel Aviv, we started our drive to Jerusalem, stopping at Ayalon Institute, an underground bullet factory that reopened as a museum. We watched a short film and did a tour of the bullet factory.
If you are a foodie or just want to have an unbelievable food experience, I would strongly recommend making a dinner reservation at Machynuda and reserve the tasting menu (approximately $93 pp). We sat at the bar in front of the open kitchen which allowed us to see the chefs in action. The food kept coming out; we must have sampled at least 8 dishes all served in unique vessels capped off by a tray of the most amazing dessert samples. The music was a DJ mix; we've been told that after 9 pm, the employees dance with the customers.
Places to Visit
Old Jerusalem – The Western Wall
This sacred site in the Old City of Jerusalem was awe-inspiring. We were able to watch bar mitzvah's, the two sections, one for men and one for women, and so many people putting their personal prayers in the cracks in the wall. It was difficult to find a space at the wall but I had written out my personal prayers the night before.  We also took the guided tour through the original unrestored underground.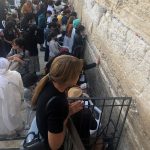 Shuk Machane Yehuda – You could easily spend hours inside the market. Our guide/family friend took us to some of the better food kiosks where we tried their grape leaves, Khachapuri which is a Georgian specialty (and amazing)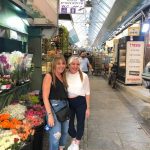 Masada – I took the cable car both ways up to the top but my sister insisted on walking which took her well over an hour including the half-hour break she took. It gets very hot even in October (bring several large water bottles with you should you decide to walk one of the paths. The views are spectacular.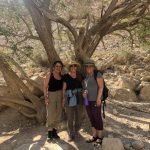 We decided to not go to the Dead Sea as we had plans to spend the weekend with our cousin and his family so time definitely was not working in our favor. But as cliche as it sounds (and looks), we did ride a camel. I personally did not like it at all! It was overpriced, somewhat cruel, and actually quite frightening for the person sitting in the back.
Restaurant recommendations
Machynuda – Jerusalem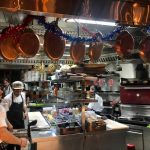 Azura – Jerusalem- inside the Machane Yehuda Market
Beit Kandinof– Tel Aviv
La Repubblica – Tel Aviv
We did stop at a restaurant called Taj Mahal on our way to Jerusalem from Masada which gave us a Bedouin experience. The food was good (hummus, pitas, falafel). We were just looking for a snack to tide us over and it was the last restaurant option before we got on the highway.
I would recommend allowing more than the five days we had in Israel but I will definitely want to return to visit northern Israel and see more places that we missed (and return to the markets which are by far one of my favorite destinations).
Additional Information
Traveling with friends can be complicated, especially during a long trip. So too can vacation with your adult kids. But we had an open, honest dialogue and determined we were compatible. Here are my suggestions for the top 10 travel item recommendations. And, we all know how chaotic traveling is today. I'm sharing tips for Dealing with Chaotic  Air Travel.
Pass on these great tips, tell your friends, and like us on Instagram,  TikTok, and Pinterest.