HaveUHeard.com includes links to third-party websites and advertisements for third-party products and services. Product and service-specific opinions mentioned within the content of our blogs are entirely the opinions of the HaveUHeard.com team and its staff. It is our hope that you will find value in the products and services these third-party organizations represent, and patronize these businesses. Such advertising and marketing partnerships help make our efforts at HaveUHeard.com possible. Thank you for your support and ongoing interest. For additional information, please read our full HaveUHeard.com Disclosure Statement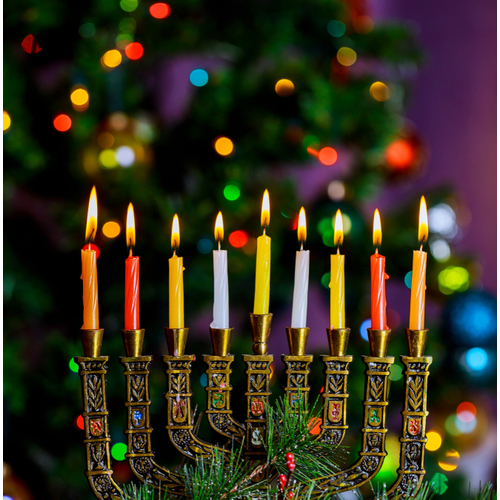 With Love & Joy
This is my favorite time of year… Thanksgiving and Hanukkah. My birthday also falls a few days before Christmas. Between the holidays and my birthday, it genuinely is a season of joy. As we get near, my intention this holiday season is to spread light, love, and joy.
Light a Candle
I follow blogger Rebekah Lowin. One of the quotes she shares is from Rabbi Dr. Irving Greenbert:
"The proper response, as Hanukkah teaches, is not to curse the darkness but to light a candle."
—Rabbi Dr. Irving Greenberg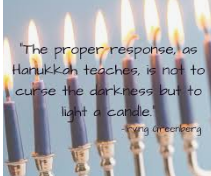 Blocking Out The Darkness
It is so easy to find oneself in a dark place. If you suffer from anxiety, PTSD, or just are having an off day, which is perfectly normal and natural, 2020 and 2021 certainly tested our resilience.
For me personally, it would have been easy to succumb to the negativity. The only path forward I envisioned to maintaining my mental health was to surround myself with others who also try their best to maintain a positive outlook. I used the tools that work for me… yoga, journaling, my vision board, cooking … anything I am passionate about.
Blocking out the noise takes work. And it's hard work. But the one thing my experience has proven is that you can find the light no matter what path you take or what journey you have found yourself on… journaling, praying, meditation… There are many ways to get there.
Whether you put out positive energy daily, weekly, during a holiday you observe, IMO, we must continue to find ways to spread light this holiday season.
"A Little Bit of Light Dispels A Lot of Darkness" – Rabbi Schneur Zalman of Liadi
One of the best parts during this time of year is that many of the religious holiday celebrations incorporate lights. Being Jewish, I fill my home with lights. It shines from my menorah as well as my Hanukkah Tree.
My amazing, healthy and enlightened 93-year-old aunt has always spoken of having hope and believing that this darkness shall pass. She has taught me the importance of forgiveness, gratitude, balance, and having a positive attitude. Her belief is that if we have a positive attitude, we will attract positivity.
It is why I wake up every day expressing gratitude and maintaining positive energy.
Celebrating the Holiday Surrounded by Light
I am sharing ways I intend to surround myself with light this holiday season.
Tree Decor– I am adding more Jewish ornaments to my collection which I will add links to. I've also found a beautifully elegant Star of David botanical from Peace Love Lights shop that will remain on display all year long.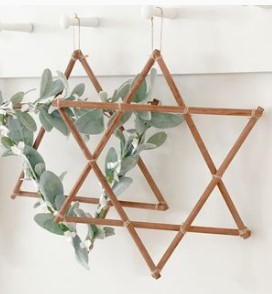 Table Decor – This year I'm excited to celebrate the holiday with family and friends sharing my new tablescape, complete with a shopping list. Of course, whatever I list can be adapted to your faith.
2021 Holiday Gift Guide – Picking out gifts for family, friends, or those in need is a way to brighten another person's day, bring light to their life. I'm sharing my gift suggestions with you.
Light Your Flame
Rabbi Jonathan Sacks states "For though my faith is not yours and your faith is not mine, if we each are free to light our own flame, together we can banish some of the darkness of the world."
No matter your denomination, this holiday season I hope we can find a path together and light our own flames whether a menorah, Christmas tree lights, a kinara. And, may we all continue to find ways to be a beacon of light.
Pass on these great tips, tell your friends and like us on Instagram and Pinterest. Sign up for other great tips at haveuheard.com.