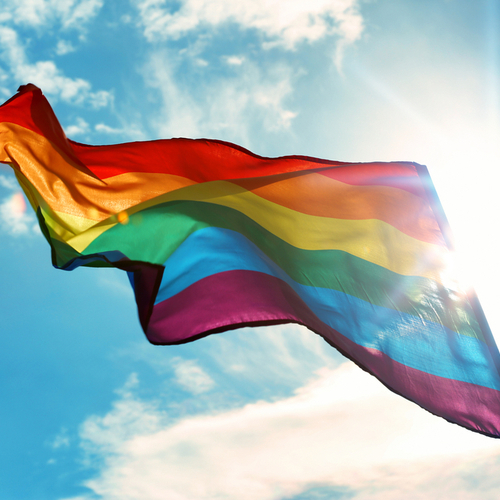 LGBTQ Campus Support and Resources
College can be challenging for all students which is why finding ways to make connections with others who identify similarly can make a big difference. Although LGBTQ PRIDE is becoming more prevalent, the LGBTQ community often face additional pressures or concerns. The majority of college campuses today offer resources and information about support systems available to both help navigate the college environment and make connections in a group setting.
Many colleges have faculty or student-led groups that champion and empower the LGBTQ community promoting advocacy and education as well as creating opportunities for socialization and support. Campuses are not only taking an active stance against prejudiced behavior; they are also making sure that LGBTQ students have a place where they can feel welcome. The American College Health Association estimates that at least 10% of college students identify as gay, lesbian, bisexual, trans, asexual, pansexual, or questioning.
There are also many online and local community resources available for LGBTQ students who are interested. Some will even work with universities to help students find housing, employment, and healthcare services that will be a more comfortable fit for them. Students can browse social media groups to research current issues and campaigns concerning the LGBTQ community at their respective colleges. Perhaps, too, check your college calendar to find LGBTQ friendly and inclusive activities.
Students that identify as lesbian, gay, bisexual, transgender, questioning, or queer should not only feel secure that they have a safe environment where they can thrive as a student, but they should also feel confident that there is a community that will welcome them to a place they can make connections.
Cultural fit is extremely important. All students want to feel supported and embraced. Each college has an opportunity for all students to get involved or find their welcome space within an LGBTQ community. Here is a national list of colleges with an LGBTQ Center, however, there are probably more on each campus. Find out what groups, organizations, or clubs are offered at your individual school.
For school-specific information, check out each university.
Pass on these great tips, tell your friends and like us on Facebook, Instagram, Twitter, and Pinterest. Find out more about how to use HaveUHeard as a great resource. Sign up for other great tips at haveuheard.com.