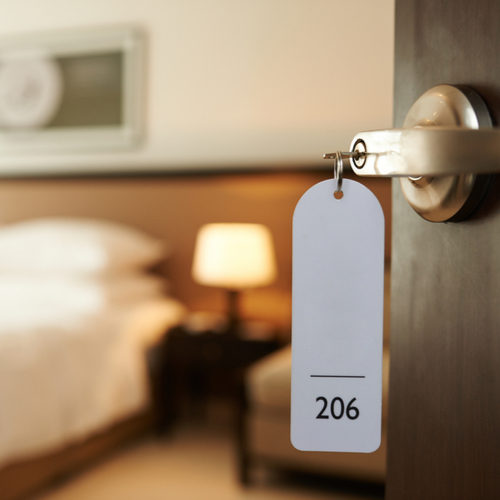 You Need A Nice Place to Stay
When planning a trip to stay with our kids at college one of the first things to get out of the way is making those hotel reservations. If it is a popular weekend, Homecoming, Parent's weekend, or graduation, booking far in advance is pretty important. However, don't be surprised if the prices are higher on those weekends. Be sure to ask for the price at your college. There are also other things to take into consideration when booking. Do you need a suite-style room, is free breakfast important, do you want to be able to walk to campus, or is a trendier hotel with a bar or Starbucks in the lobby your thing? Some families bring their pets, so a hotel that allows Fido to stay could be imperative. Perhaps you want to make it feel like a vacation; then you may choose to check out the quaint town down the road a bit. This can also save you a few dollars. There are a lot of options when choosing a hotel.
We try to accrue Hilton points so we always look for the nearest Hilton or an affiliate. Many hotel chains offer points now and since this is going to be about four years of trips, signing up early is the way to go. By the way, Marriott is another good choice for points. Booking through a travel website like Expedia can help; it also provides points and is a great way to compare hotel prices. Some families choose Bed and Breakfasts, which can be a nice option. Others rent entire houses or condos through Air B&B.
Wherever you book these days, there are at least two things you should know in advance: How do they sanitize and what are their policies for guests (ie: mandatory face coverings in all public areas, outdoor dining only, etc.?) You should also know their cancellation policy. Things happen and it is a shame to have to pay for an unused hotel room. With all this in mind, after you take a look at the hotel blog for your college, HaveUHeard about all the fun things to do in the area?
Pass on these great tips, tell your friends and like us on Facebook, Instagram, Twitter, and Pinterest. Find out more about how to use HaveUHeard as a great resource. Sign up for other great tips at haveuheard.com.