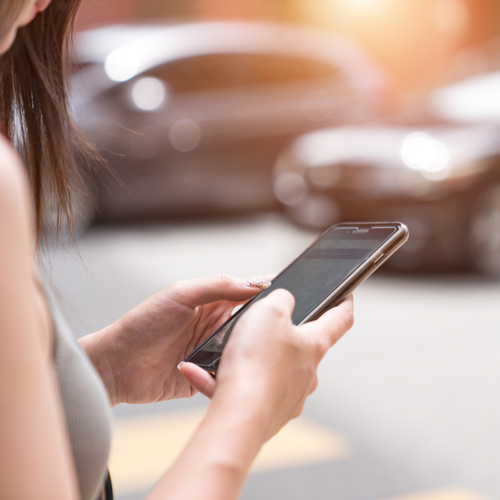 Important  Rideshare Reminders
I remember when I first heard about the rideshare company, Uber and thought it was a brilliant concept for so many reasons; one of which was that it should cut down on people driving after drinking and provide a way that my college kids didn't walk home late at night or alone. I still think the idea is great and encourage my kids to continue to use Uber, Lyft, Wahi Ride or whatever their choice may be; however, before more scary stories show up in the news, we have had to create some new rules to be sure that they remain safe. Of course, the first rules are that whenever possible ride with a friend, and when you feel the slightest bit uneasy, do not hesitate to call for a campus police escort.
Simple rules:
Confirm the name of the driver, make of the car and license plate. In other words, make sure you are getting in the right car. It seems easy enough but going up to a car window and asking, "Are you here for me?" is not sufficient. Let the driver ask for them by name and encourage your student to be sure all the information matches.
Send a screenshot or share status, Uber and Lyft allow this, of your confirmation to your friend/mother/roommate so they can track your trip.
They can also have a friend, or you, see their location through apps such as Find My Friends or Life360. Both are free apps.
Check the driver's rating. Rideshare apps give passengers their potential driver's ratings ahead of the car's arrival, so if you're uncomfortable with the rating, cancel your ride and call another. On a similar note, trust your gut. If something feels wrong when your driver arrives, it may be. It is worth the cancellation fee, which can always be disputed. If you're already in the car, call 911. The Uber app will soon include an emergency button.
Be nice. Sounds silly perhaps, but remain respectful and kind at all times, even if you are late, tired, and hungry. Be neat; this is not your car and this is how the driver makes a living.
Follow along in your own maps app and stay alert to any odd route shifts. Politely speak up if a route seems strange in any way.
Request your ride from inside. In other words, don't be standing on the street staring into your phone. Be alert and aware of your surroundings at all times.
Sit in the back, particularly if you are alone.  And, always, wear a seatbelt.
Don't share personal information with your driver. As a passenger, you are virtually anonymous, and there is no reason for the driver to have any more information than the app provides him or her.
Give feedback on your experience. If your experience felt unsafe, say so. If it was easy-breezy, say so as well. This will help the next person and hopefully, they will do the same.
Some of this sounds rather simple, but it never hurts to go over it, because we all want to know our students are safe at all times and ridesharing can truly be a great thing. Read about other safety tips on campus.
Pass on these great tips, tell your friends and like us on Facebook, Instagram, Twitter, and Pinterest. Find out more about how to use HaveUHeard as a great resource. Sign up for other great tips at haveuheard.com.