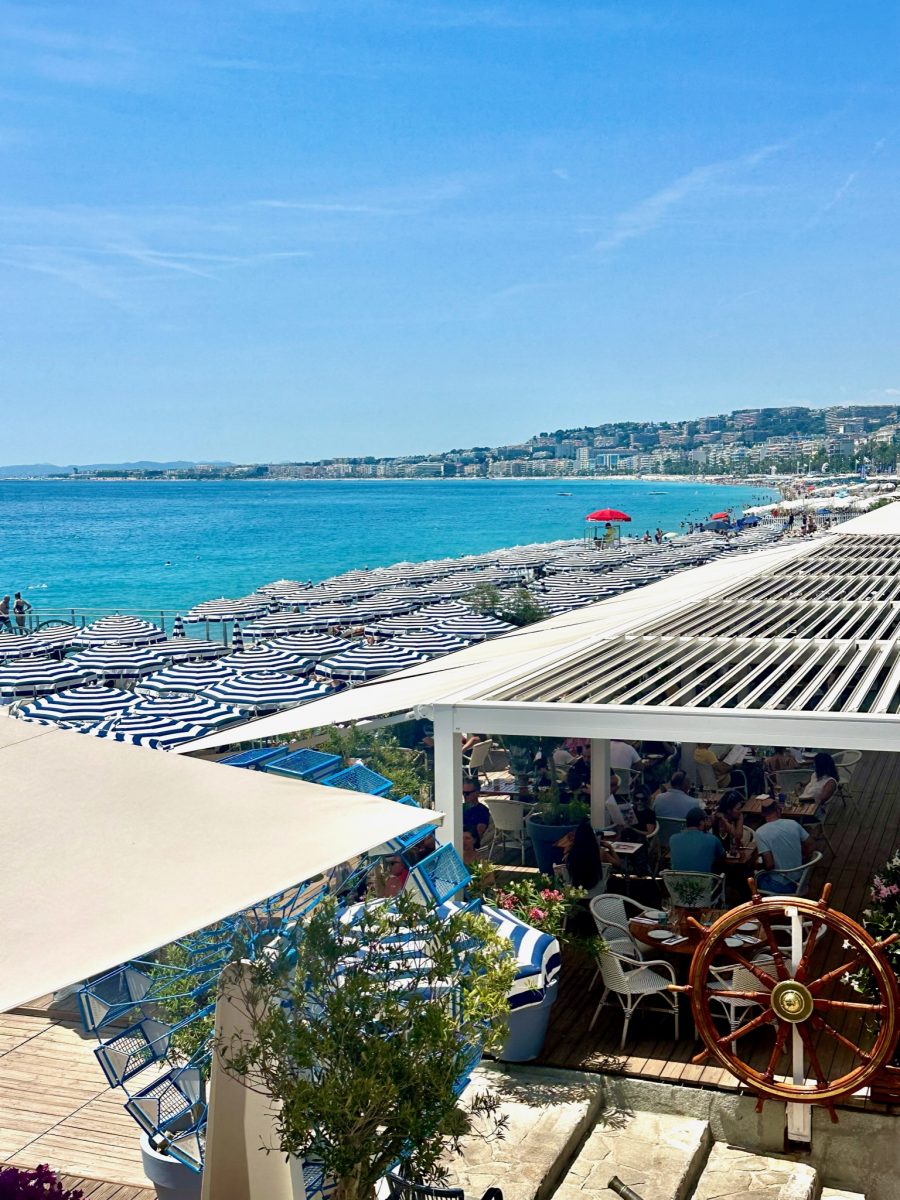 Côte d'Azur It Is
France's Côte d'Azur is also known as the French Riviera. It's where turquoise waters meet golden beaches, and charming coastal towns come alive with glamour and luxury. The French Riviera has a rich history, stunning landscapes, and vibrant culture, from Nice to Cannes to Aix en Province. Here you can relax on their world-renowned beaches or spend an adventurous day.
We initially planned to go to the French Riviera, Bordeaux, and Paris. All in ten days, including travel time. Once we started looking at logistics, it became apparent that we were being overambitious.
Our choice to go to Côte d'Azur would allow us to travel a long stretch of the coastline for which the south of France is famous.
Picking A Home Base
There are so many beautiful cities and coastal towns along the coast. With eight days of travel, we narrowed it down to having Nice and Marseille be our home base. From there, we selected various villages, towns, and cities as day trips. I've linked each city to read more about our experiences.
The most popular resort city on the French Riviera. Here you can wander through Old Town's narrow streets, home to charming squares, restaurants, bars, small shops, and boutiques. La Promenade des Anglais is not to be missed, which follows the Bay of the Angel's curve. It is where you will find many beach clubs and her famous pebble beach.
This Medieval hilltop village has the most breathtaking views and gorgeous botanicals. Here you can climb the cobblestone walkway and steps up to the top, stopping at the shops and galleries. The main attraction is the Jardin Exotique d'Eze. It is well worth the 7 € entrance fee to see one of the most spectacular views of the French Riviera.
This principality of glamour and glitz is most known for the Prince's Palace of Monaco, Grand Prix of Monaco, and Casino de Monte-Carlo. It is also the second smallest independent country in the world. Our guide explained the arduous process of becoming a resident of this principality. It is a desirable independent state to live in because it has no income tax, wealth tax, local tax, property tax, or capital gains tax on individuals. Corporate and inheritance taxes are minimal. Applicants must deposit 500,000 euros into a local bank account to reside there. There are additional requirements, but it takes ten years to file for Monaco citizenship.
You may visit the Prince's Palace and the SAS Automotive Collection. You can walk the Formula 1 track (our transportation company is authorized as a Monaco-based company to drive within Monaco and Monte Carlo), walk the old town and take in some of the most luxurious yachts imaginable. Visitors are attracted to Le Casino Monte Carlo's exquisite Belle Époque architecture. It is a site to behold, but if you want to gamble, the casino charges an 18 euro fee to enter the main lounges. You will need a valid passport and dress appropriately.
This glamorous location, lined with beautiful yachts, started as a fishing village with a vibrant cultural scene attracting artists, writers, and celebrities. Now you can wander the cobblestone streets filled with boutiques, cafes, and art galleries. They're also known for their trendy beach clubs and restaurants, some of which are quite opulent.
Port Grimaud is a small village with picturesque canals and quaint homes. It is easy to appreciate this pedestrian-only town that has also been endorsed as a 20th Century Heritage site. It is easy to cover this town in a day but try to get there on a Thursday or Sunday to experience market day. This was a quick stop for us on our way to St. Tropez. Try to allow for time to visit the medieval historic district.
This was a quick stop on our way to Cannes. This historic walled town is between Nice and Cannes and is known for its old town's star-shaped Fort. We drove through the town, stopping to take in Marché provençal. You could visit the Picasso Museum or the famous Hotel Du Cap Eden Roc. In fact, because of its proximity to Cannes, many celebrities stay at this grand palace hotel if not for its beauty but for its privacy. We include our brief visit to charming Antibes with our Cannes trip.
When you think of Cannes, you probably think of the Cannes Film Festival, upscale hotels, designer stores along the palm-lined La Croisette, and beautiful beaches. Not to be missed is their historical area filled with cafes, boutiques, and art galleries.
The second largest and oldest city in France, it became our home for two nights to visit the city and Aix-en-Province. Our hotel was along the Vieux Port (old port), lined with over 3500 boats. You can roam around the markets and shop on many streets, including Rue de la Tour, a pedestrian street with many of the trendiest shops and designer labels. There is even a Galeries Lafayette department store near the Old Port. But Marseille is so much more than shopping. I highly recommend a tour, mainly if your time is limited.
Before we left for France, a few people I know mentioned that Marseille is a dangerous city. And an employee at one of the places we were in Nice told us to be careful. Honestly, we enjoyed Marseille. We felt that saying Marseille is dangerous is the same as saying New York City is dangerous. There may be areas to avoid, and you have to use common sense roaming around this large city no more so than any other city in the world.
We were excited to visit this college town known for its fountains of all shapes and sizes, charming streets (Rue Fernand Dol), food markets, Cours Mirabeau, the main street in Aix-en-Prvince, Le Grande Marché (open Tuesdays, Thursdays, and Saturdays). Of course, you must experience the Lavender Fields.
Experience Our Trip
Our mother-daughter trip to  Côte d'Azur was indeed a once-in-a-lifetime experience. From the stunning beaches and crystal-clear waters to the charming villages and vibrant cities, this region offers something for everyone. We explored the glamorous city of Nice, indulged in delicious cuisine in Cannes, stood amongst the lavender fields in Aix-en-Provence, and soaked up the sun on the picturesque beaches. The memories we made together will forever hold a special place in our hearts.
What I Would Change
Oftentimes, it is not until your return that you think of places you wished you had gone or sites you wish you had seen. It doesn't distract from the overall trip, but we include those places and sites in the individual blogs of each city, town, and village we visited. Traveling with my adult daughters is complicated. We must look at three work schedules: personal responsibilities and vacation time.
If we had perhaps an additional five days, here is what I would do differently:
Knowing it stays light out until 10 p.m., we would have, at the very least, stayed in the towns and villages that were day trips a lot longer.
We would have stayed overnight in St. Tropez, Eze, and Cannes to experience all these villages and cities offer.
Make some additional restaurant reservations. We had a few but got locked out of some on our list.
Planned more. Our tardiness was due to work and social conflicts, but planning a big trip at least ten months in advance is much better. Better airfare rates, hotel rates, availability, and more time to research our plans for what we wanted to do in each place and where we wanted to eat.
Whether you are embarking on a similar adventure or simply dreaming of one day experiencing the beauty of France's Côte d'Azur yourself, remember that life's greatest treasures lie in what we see and with whom we share those moments. So go out there and make your travel dreams come true – create lasting memories that will warm your heart for years.
Bon voyage!