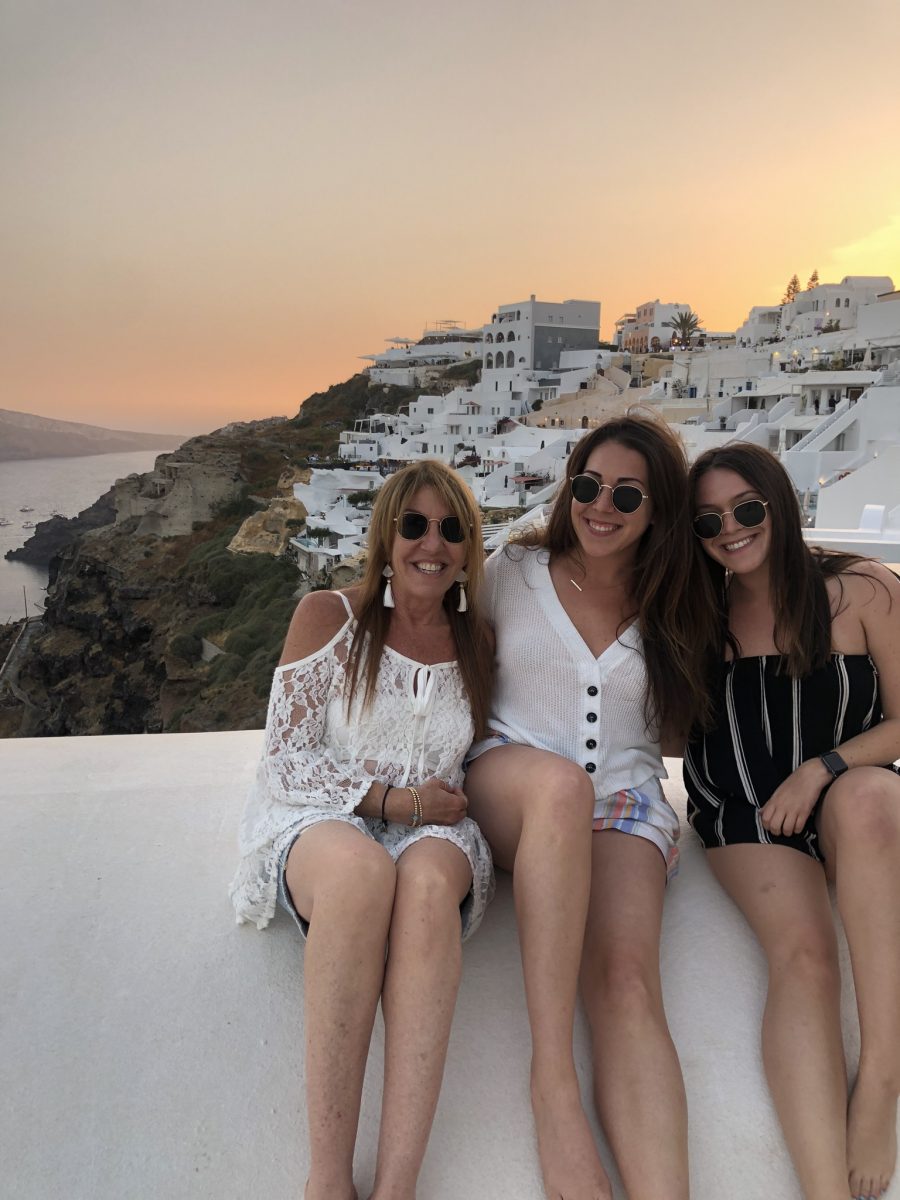 What Makes Them So Special
My daughters and I have gone on seven Mother-Daughter trips. Of course, the destination does play a role. It's a time to connect and spend one on one time.  We text every day and talk almost daily, but they are short conversations. Sometimes I am distracted, and sometimes they are. Occasionally, I can't hear my daughter's words while walking through New York City.  Having ten consecutive days of time together gives me a glimpse into how they are mentally, spiritually, and physically.  These are some of the many reasons why you need to go on a Mother-Daughter trip. The benefits of taking trips with your daughters and creating memories that will last forever make them so special.
Finding dates that work can be complicated between everyone's jobs, prior commitments, and available dates. I'd recommend a mother-daughter trip even if you can only get away for a long weekend.
Our First Mother-Daughter Trip
We took our first Mother-Daughter trip to New York over a decade ago. Their father sent us to the city for the weekend. He hated shopping, so this was an excellent excuse for girl time. One of our favorite places to shop is SOHO. And our favorite store that was there for a long time was Top Shop. They closed their flagship London store and New York one, which is unfortunate. Naturally, we did other things besides shopping. There was a visit to MOMA to see the Alexander McQueen fashion exhibit. We walked around Central Park. Ate at wonderful restaurants.
The funniest part of our trip took place while sitting in Herald Square. My older daughter, who had just finished her first year of college, saw on social media that Tim Tebow was signing autographs at Macy's Herald Square. I grabbed my daughters and sprinted to Macy's. Not only did we meet him, but we also took a photo with him. It's A Florida Gator Thing.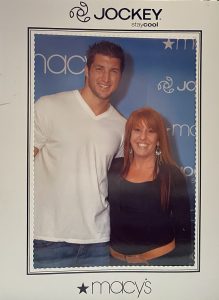 The Importance of Bonding Time
It is just the three of us, so most of our vacations are Mother-Daughter trips. That does not include our FamJam vacations, where significant others, family, and friends are included.
On a personal note, having the occasional weekend or more extended trips to bond is essential. We went through a challenging and traumatic time when their dad passed. Although many years have passed, it's a big part of our lives. We all go through ebbs and flows, especially around birthdays, anniversaries, and Father's Day. So spending quality time with them gives me a feel for how they are doing.
Plus, we travel really well together. These bonding trips have taken us out of our comfort zone and created lasting memories.
Bucket List Destinations for Unforgettable Mother-Daughter Adventures
Traveling to Europe had been on my bucket list, having never been there before 2015. We took our first Mother-daughter European trip to London the year after their father passed. My thought process was that life is short and filled with complications. I don't want to live my life with regrets. London was a perfect first trip because it is English-speaking and easy to navigate. The mistake we made was it was too short of a trip. Nevertheless, it was a tremendous first European adventure.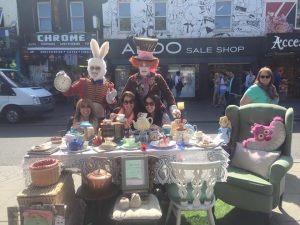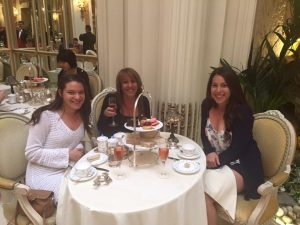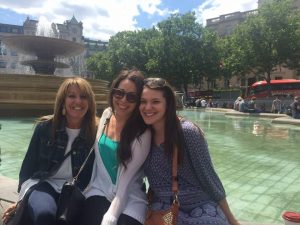 Splurge-Worthy Mother-Daughter Vacations
Finding family or friends to travel with you to your bucket list destinations is complicated. I've been blessed to have been on four of my bucket list destinations with my daughters. After London, our next trips were to Italy, Spain, Greece, and the western U.S/Canada. In June 2023, we spent 9 days in the French Riviera.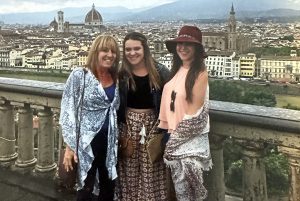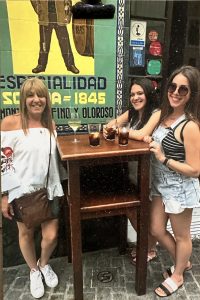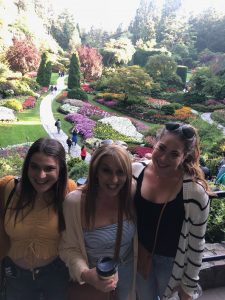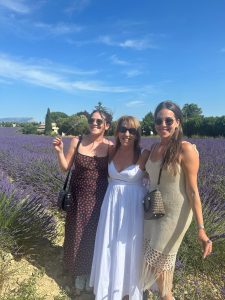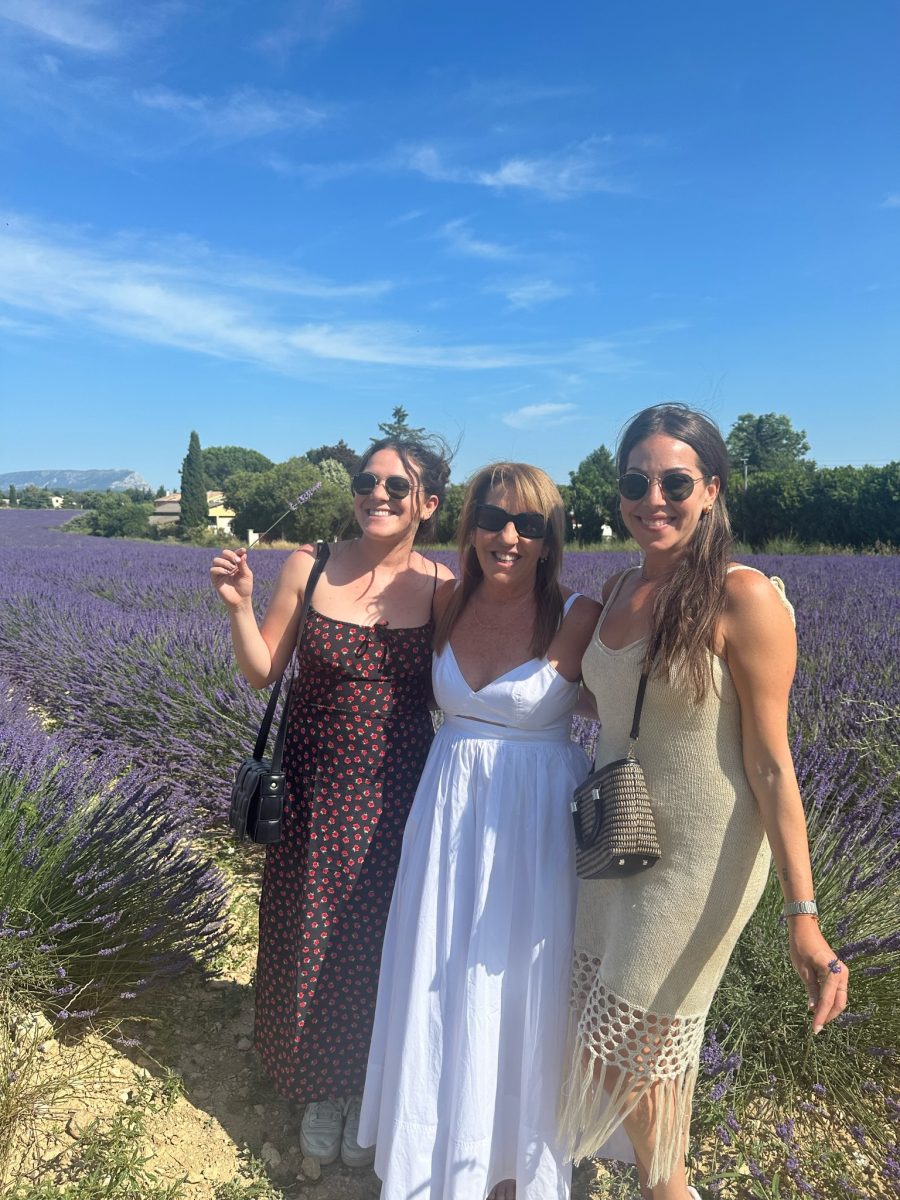 Both of my daughters love to travel. They've grown up traveling, albeit the trips differed when they were younger. These splurge-worthy trips are my gift to them, minus their own personal shopping purchases.
I intend to instill a love for traveling the world and show them first-hand that experiences are more fulfilling than possessions.
Exploring the World, One Adventure at a Time
Now that they are independent adults, planning a trip is way more complicated. There's their work schedule, other travel commitments, my ability to coordinate care for my mom …. Just life in general.
With the help of the internet, social media, and friends, we have gotten planning our adventures down to a science. Of course,  having advance time to plan is advantageous. My younger daughter and I are relatively savvy in outlining the places we want to visit, restaurants, and other activities.
Planning the Trip
We have worked with travel companies for trips that involve multiple cities. When working with a travel company, we are very specific about what we expect regarding attractions, type of accommodations, etc.
Many of our trips we have done on our own. We create a Google doc listing hotels, restaurants, bars, and things to do. This allows everyone to add places to see, things to do, and restaurants. Example: they wanted to hike from Fira to Oia in Greece. (It was one of my most challenging hikes. Indeed, there were easy parts but some terrifying parts too. I may or may not have prayed a few times along the way).
We ask friends who have been for recommendations. Today, with TikTok, Reels, and Pinterest, thousands of recommendations exist. We will cross-check them to see their current and whether it is a paid recommendation. We also use Trip Advisor for suggestions.
Making Memories That Matter
Making memories that matter is about taking the time to create meaningful experiences with my daughters. Whether it's exploring a new city or country, these moments genuinely make life worth living. The greatest gift you can give yourself is a Mother-Daughter trip.
Share your experiences traveling with your daughters in the comments section below.
Pass on these great tips, tell your friends, and like us on Instagram,  TikTok, and Pinterest.