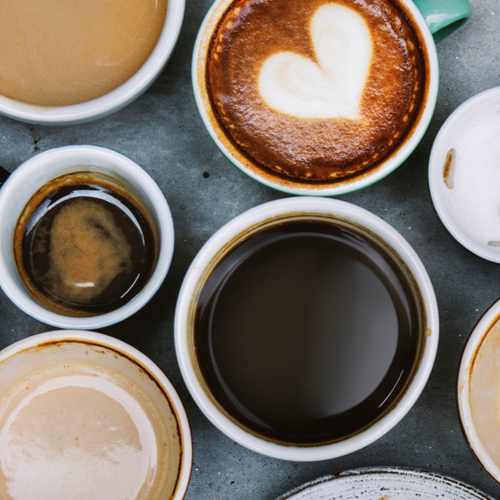 Coffee, Cup of Joe, a Cuppa, Java
There is nothing like a good coffee shop. I'm not talking about the one pictured in countless Seinfeld episodes. I much prefer the one frequented on Friends. In real life, though coffee places have come to be so much more than a place to grab a cup of coffee. Need a place to study alone or with a small group; there are plenty of places around that will make you feel like you are hanging in your living room – without the distraction of your actual living room. Get cozy on the couches, or find one with a big farm table for your study group to gather around. If you are studying alone, or have to write that midterm paper; pop in some earbuds and snag the little table in the corner. Before you get settled though, be sure the WiFi works well enough to do whatever you will need to.
Perhaps you are ready to meet that person that you have spent a good part of the last few months having a texting relationship with. That quaint coffee shop is a great place to go. You can drink that latte quickly and get going or you can sit, talk, and enjoy the relaxing atmosphere and your new acquaintance for hours. Some coffee shops also have an interesting tea selection – those are my personal favorite; and some serve delicious desserts or small bites to eat. There are also those that play very cool music in the background or host events like poetry readings or live jazz musicians.
Consider your needs before heading out. For instance, do you need a quieter atmosphere for studying or a large sitting area for a group? Perhaps you have a lot of work to do and don't have the time to be interrupted; then choose the shop that is off the beaten path so you won't run into your friends or classmates. If you are on a tight budget but love your coffee, look for one that has specials. That pumpkin spice matcha latte might be more enjoyable on Tuesdays when they are half price.
Every college town has it. Find out which one is going to be your place…and then check out their social distancing, Covid-19 rules, and how well they adhere to them so you can sip and enjoy.
Pass on these great tips, tell your friends and like us on Facebook, Instagram, Twitter, and Pinterest. Find out more about how to use HaveUHeard as a great resource. Sign up for other great tips at haveuheard.com.